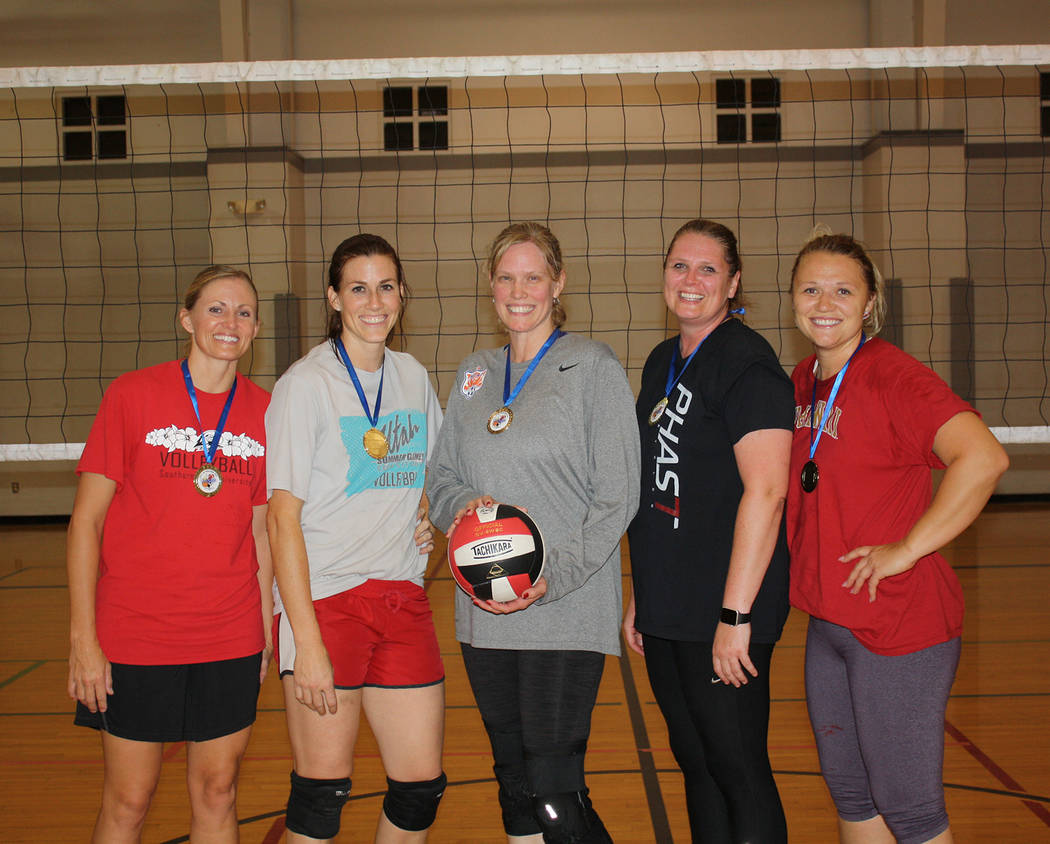 Volleygirls reign throughout spring league, win championship
The Volleygirls dominated Boulder City Parks and Recreation Department's spring volleyball league. They went undefeated in league play and then swept the double-elimination tournament.
During the championships on May 8, the Volleygirls defeated defending champions Synergy 25-15, 25-23.
Members of the Volleygirls are Camis Higbee, Jacque Holt, Jennie Lewis, Kim Moolenaar and Kortney Tobler.
Youth baseball, softball seasons open with special ceremony
Boulder City Parks and Recreation Department celebrated the start of youth baseball and softball season with an opening ceremony on May 10. Boulder City Mayor Rod Woodbury welcomed everyone, the teams paraded the bases while wearing their new uniforms. Special guest speaker for the event was news anchor Brian Loftus of KLAS-TV, Channel 8.
The youth league includes 16 teams from T-ball, coach pitch, softball and baseball. Games are played at Pratte Field at Veterans' Memorial Park on Mondays and Wednesdays and at Bravo Softball Field from Monday through Thursday. Play continues through June.