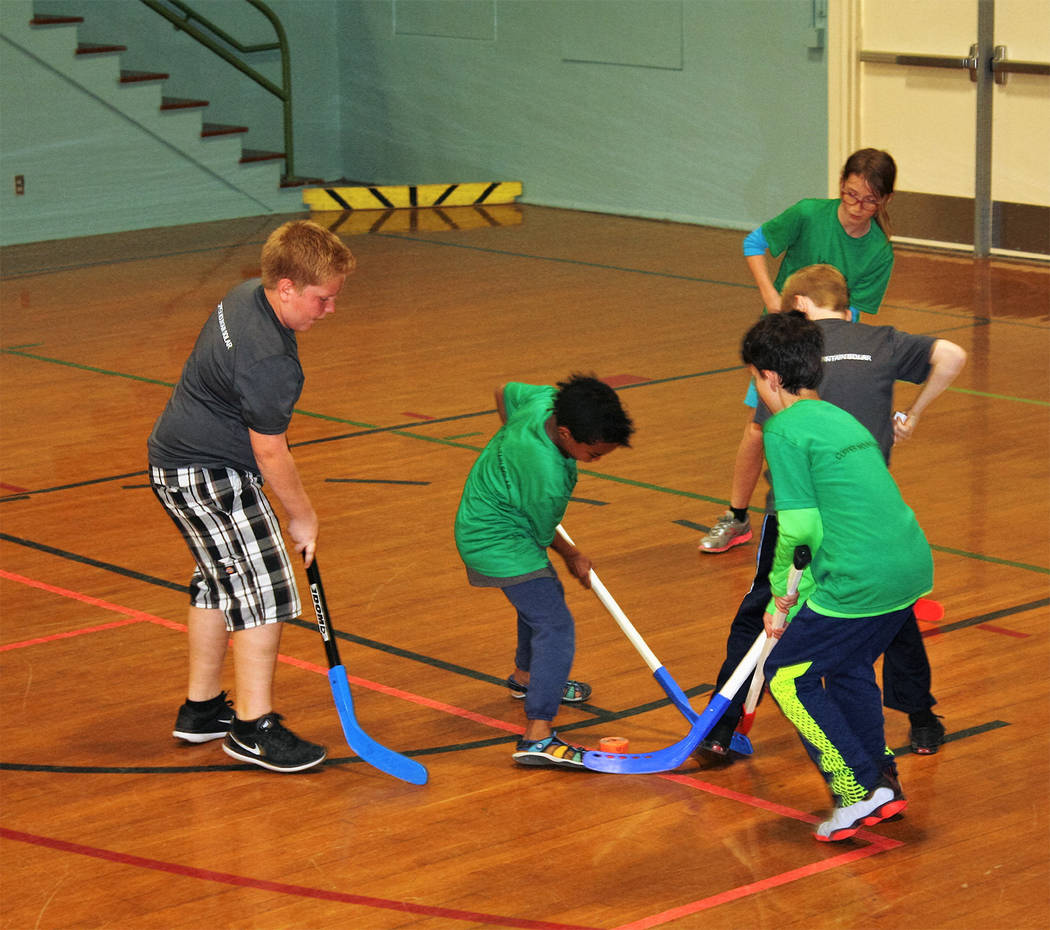 Floor hockey season ends; ball season for youths to start
Children in Boulder City Parks and Recreation Department's third- through sixth-grade floor hockey program finished their league play last week. League sponsor Copper
Mountain Solar brought cookies for all of the participants to mark the end of play.
T-ball, coach pitch, girls softball and boys baseball leagues begin at 5:30 p.m. May 10 with an opening ceremony and welcome by Mayor Rod Woodbury. Teams have been selected and are practicing now for games, which will be played through June.
Undefeated Volleygirls lead women's volleyball league
The women's volleyball league is wrapping up its league play with Volleygirls in first place, followed closely by Heavy Hitters and 2016 champions Synergy. The end-of-the-season tournament will begin at 6:30 p.m. Monday.
League standings: Volleygirls 8-0; Heavy hitters 6-2; Synergy 5-3; Bump, Set, Net 3-5; Amazons 2-6; Net Worth 0-8.
Softball season underway for men, coed teams
Men's and coed softball spring and summer league began play last week at the ball fields at Hemenway Valley Park. The men play Thursday nights and the coed teams play on Sundays. League play continues through July.