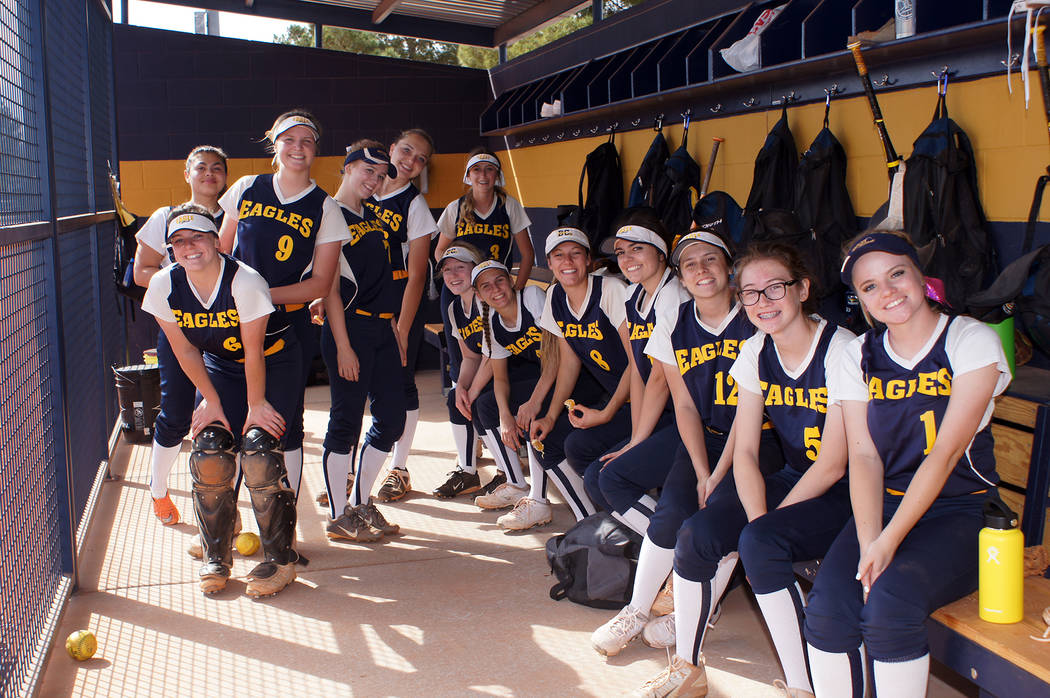 Renovated softball dugouts celebrated
The Boulder City Parks and Recreation Department celebrated the opening of the newly renovated dugouts on Bravo Softball Field recently.
A ribbon-cutting ceremony was held prior to the Lady Eagles' first home game against Western High School on March 15 to kick off the home opener for the Boulder City High School team. Councilman Cam Walker and Councilwoman Peggy Leavitt, Public Works Director Scott Hansen, Parks and Recreation Director Roger Hall, Police Chief Tim Shea and many of the public works and landscape crew who worked to prepare the fields for the 2017 season attended the ceremony.
The girls' softball team participated in the festivities and were pleased with and grateful for their new dugouts.
The Boulder City High School softball team utilizes Bravo Field through May, and then recreational softball and baseball leagues will enjoy the facility in May and June.
Sign-ups for youth T-ball, coach pitch, softball and baseball are ongoing at the Recreation Center office, 900 Arizona St., through April 6.
Spring sports leagues begin play
Third- through sixth-grade floor hockey began this week with opening ceremonies in the old gymnasium at the Recreation Department. Games will be played Mondays and Wednesdays in the evenings through April.
Also starting this week was the adult women's spring volleyball league. Games will be played on Monday nights through the second week of May.
Softball leagues forming, meeting set
Adult coed and men's softball leagues are forming. An informational meeting is scheduled for 7 p.m. March 30 at the Recreation Center, 900 Arizona St. Games will begin in mid-April.