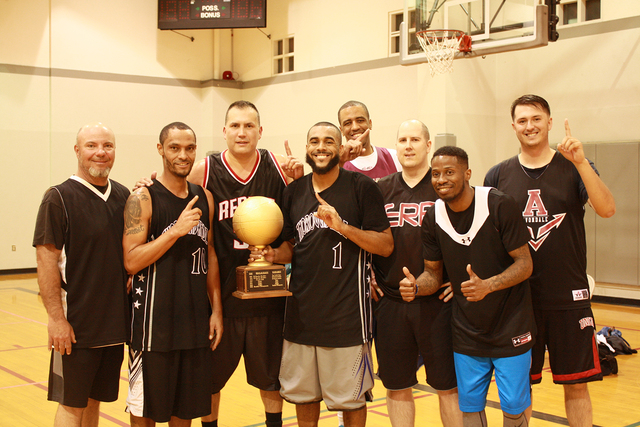 Slow and Steady wins men's basketball league
Slow and Steady dominated Boulder City Parks and Recreation Department's men's basketball tournament last week, before claiming the 2017 championship title, according to Kelly Lehr, sports coordinator for the department.
The team came up from the loser's bracket Feb. 23 winning three games in a row to defeat B.C. Kids 54-28 and Woodbury Law twice, 66-44 and 66-55. Momentum and a strong bench carried the team through three back-to-back games with stellar performances from Sheldon Hutchins, Mike Carboni and Marcus Wilson, she said.
The summer league is slated to begin the third week in July. Contact Lehr at 702-293-9254 for more information.