February 15, 2017 - 2:48 pm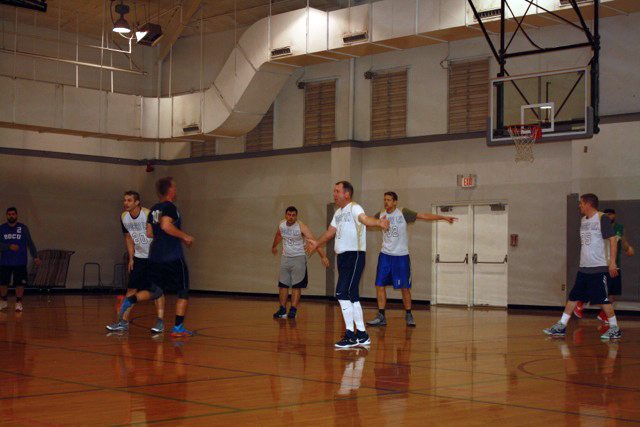 Men's basketball league competition heats up
Boulder City Parks and Recreation Department's men's recreational basketball league tournament is heating up, according to Kelly Lehr, sports coordinator.
Last week, Boulder Dam Credit Union squeaked by Flight S2S 60-57 despite a game-high performance of 30 points from Rob Sandoval. Boulder Dam Credit Union's victory landed the team in a meeting with top-seeded Woodbury Law.
Woodbury Law narrowly escaped with a 45-41 victory to put them in the semifinals next week.
Third-seeded B.C. Kids, led by leading scorer Mike Hernandez, defeated Boulder City Family Mortuary in the first round of the playoffs. They will meet No. 2 seed Slow and Steady to decide who will meet Woodbury Law in the semifinals.
The tournament resumes today at 7 p.m. at the Boulder City Parks and Recreation gymnasium, 900 Arizona St. The tournament finals are scheduled for 8 p.m. Feb. 23.