November 30, 2016 - 1:53 pm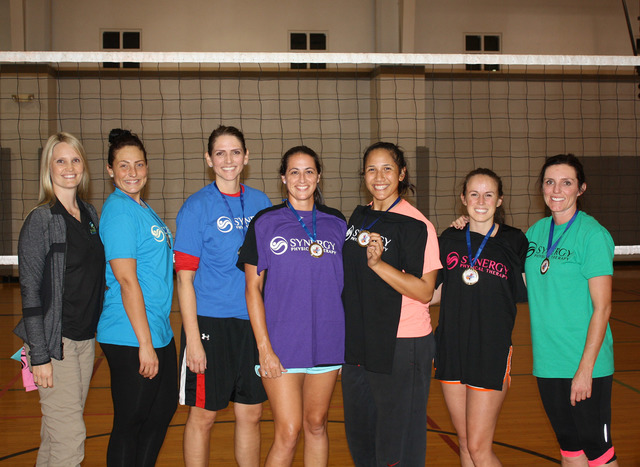 Synergy wins volleyball league in upset
Boulder City Parks and Recreation Department's women's adult volleyball league wrapped up its season with Synergy rising from the loser's bracket to defeat the favored Volleygirls in three close games 26-27, 25-22, 15-13, said Kelly Lehr, sports coordinator for the department.
Spring volleyball will begin in March and games will be played Monday nights at the recreation department's new gym.
Brewery team takes softball league title
The city's adult coed softball league finished tournament play Nov. 20 with Boulder Dam Brewery emerging as the champion.
Boulder Dam Brewery defeated T.Q. Pallets, which had defeated them the previous game, in the final "if necessary" game by a score of 15-11, Lehr said.
The coed spring league will begin in April and welcomes new teams to join the competition.
Call Lehr at 702-293-9254 for more information about any of the department's leagues.