Brian Head provides break from summer heat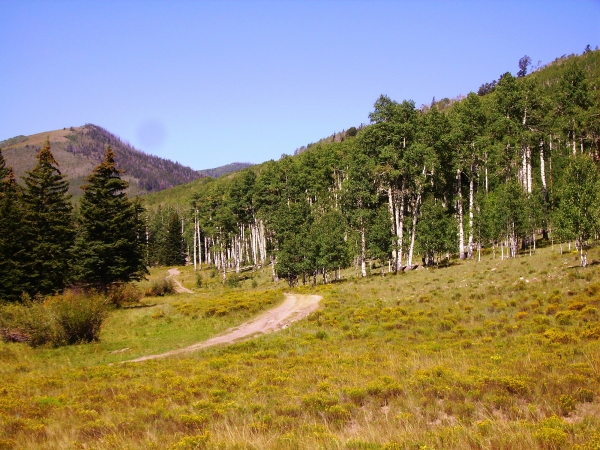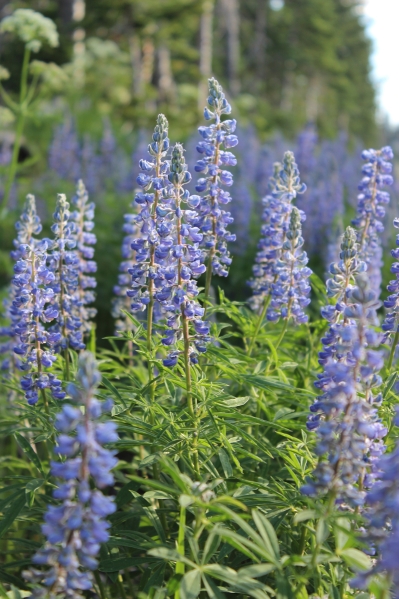 For outdoor lovers in Southern Nevada, summer temperatures can bring out severe cases of cabin fever. It is very difficult locating a hiking or biking destination with moderate temperatures, yet uncrowded and not too far away.
But some great options, if you are willing to drive a few hours, are on Utah's Markagunt Plateau, home to Cedar Breaks National Monument and the town of Brian Head. At both destinations the elevation is about 10,000 feet, practically guaranteeing pleasant summer temperatures.
One of my favorite trails in that area is Bunker Creek, which begins near Brian Head Peak. It is ideal for either hiking or mountain biking and features meadows, conifer forests, aspen groves and wildflowers this time of year. Most of the trail is single track.
Located on Dixie National Forest land, the lofty trail starts at about 11,000 feet and descends about 12 miles, with an elevation loss of 2,600 feet. This trail is usually done as a point-to-point outing. If you don't have your own transportation to the trail head or need someone to pick you up at trail's end, Brian Head Shuttle services will provide either. It is open seven days a week. Call 435-590-1473 or visit www.shuttlebrianhead.com/ for more information.
As a mountain biking trail, I would only recommend it only to the experienced as there are some steep sections with tricky turns, rocky terrain and creek crossings, as well as the potential for deep mud. Afternoon thunderstorms are common this time of year so be sure to get on the trail first thing in the morning.
The trail head is on the gravel road that heads up to Brian Head Peak. Look for the parking area that is signed Sidney Peaks Trail. Cross the road and go up a small rise and you will be at the starting point. Be sure to have a map of the trails before you go as there are many other trails that begin from this area. Brian Head Resort and other sporting goods stores around Brian Head usually have them.
The first few miles are fairly easy going except for one strenuous uphill section through a meadow. After this you will descend to an overlook with stunning views down into Parowan Canyon. The trail then continues along the ridgeline and through a forested area. About 4 miles from the trail head, you'll arrive at Sidney Valley Road.
On the east side of the road you will find signed trail heads for the Left and Right Forks of Bunker Creek Trail. If you are hiking, either fork is suitable, but if relying on pedal power you will find Left Fork more technical. Since forks are usually named looking upstream from the bottom of the drainage, but you'll be going in the opposite direction; Right Fork will be the path your left and Left Fork the one to your right.
Both the single-track forks join back up in about 3 miles, where your route will continue along an old jeep trail. Be aware there are free-roaming cattle in this area. The jeep trail gets easier to travel the farther you follow it, and eventually turns into a maintained gravel road. Follow this out through an open meadow, called Blue Spring Valley, to the junction with Utah Highway 143. If you have a friend meeting you, this junction makes a good rendezvous place. If you have arranged for a pick-up with Brian Head Shuttle service, go left on the highway and travel about 1 mile to the Panguitch General Store in Panguitch Lake.
Brian Head Resort offers mountain biking trails accessed by a chairlift. All-day bike lift passes are $29. Bike rentals begin at $35 a day for adults and $20 for children 4-12. The lift operates from 10 a.m. to 6 p.m. Fridays and Saturdays, and from 10 a.m. to 5 p.m. Sundays through Sept. 20, weather permitting.
For further information contact Brian Head Resort, call 866-930-1010 or visit www.brianhead.com/.
Many of Deborah Wall's columns have been compiled in the book "Base Camp Las Vegas, Hiking the Southwestern States." She is also the author of "Great Hikes, a Cerca Country Guide" and a co-author of the newly released book "Access For All, Seeing the Southwest With Limited Mobility." Wall can be reached at Deborabus@aol.com.