Boys volleyball splits final two regular-season matches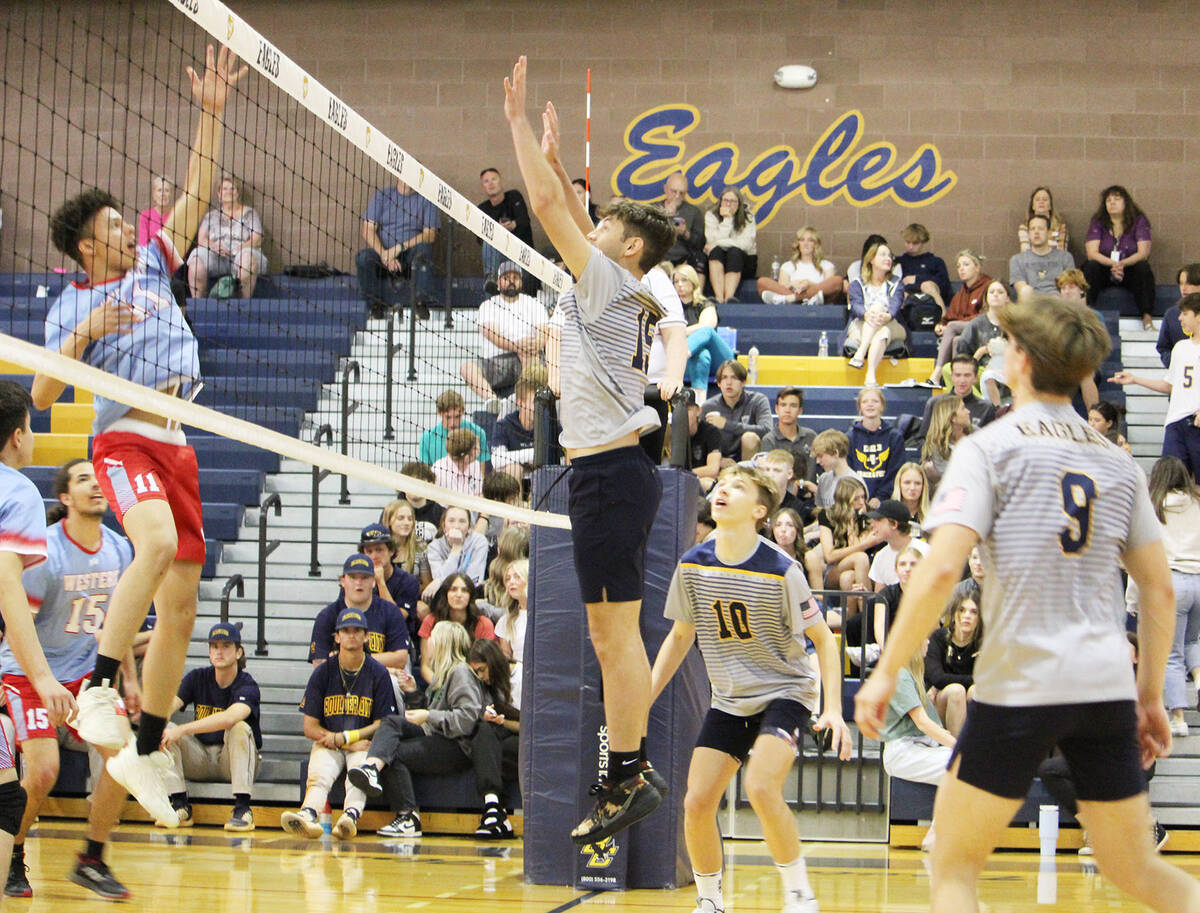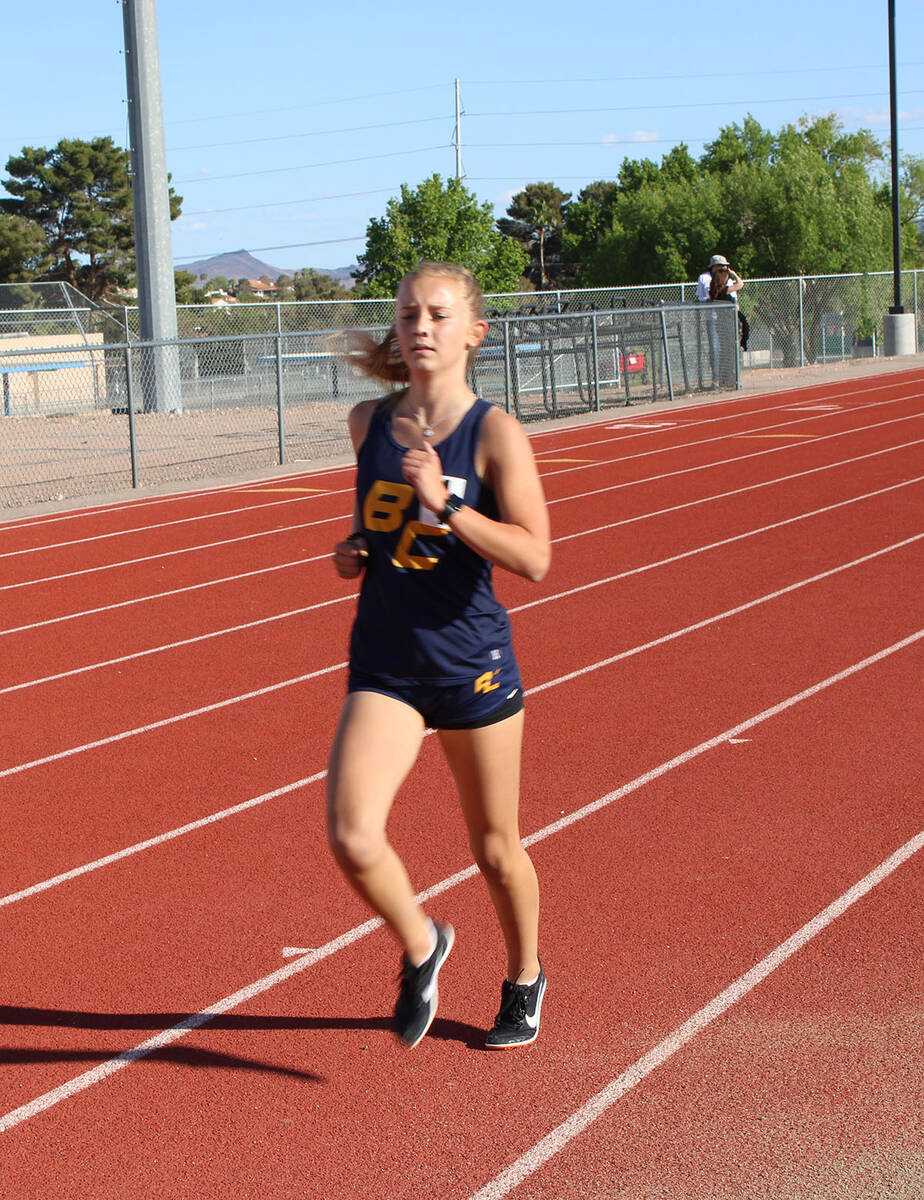 Boulder City High School boys volleyball split in their final week of the regular season, defeating SLAM Academy and losing to 5A Foothill.
Defeating SLAM Academy on May 4, 3-0 in a 25-10, 25-18, 25-16 rout, juniors Brady Sorenson and Travis Hess each generated eight kills, while junior Roman Rose dished out 22 assists with 10 serving aces.
Falling to Foothill, who made the postseason in the 5A on May 5, 3-2, the Eagles gained valuable experience heading into the postseason despite the loss.
"We schedule Foothill at the end of season to prepare for the postseason," head coach Rachelle Huxford said. "We got a chance to see how good they are and how good we can play. We learned a lot about ourselves."
Losing 20-25, 25-18, 25-22, 20-25, 9-15, Sorenson led the way with 21 kills, while Hess added eight kills and 10 blocks.
Rose dished out 36 assists, while junior Ike Pappas generated 11 digs.
Making their way into the postseason, the Eagles will host Somerset Losee tonight in the opening round.
Track
Hosting a small schools events on May 5, Boulder City High School girls track and field finished third out of 16 programs, while the boys finished fifth out of 14 programs.
Leading the girls, freshman Makayla Nelson finished first in the 1,600-meter run and fourth in the 800-meter run, while freshman Sancha Jenas-Keogh finished second in the 200-meter dash and fourth in the 100-meter dash.
Freshman Kendall Shamo finished second in the 3,200-meter run, while junior Aspen Christian and freshman Sydney Litjens both finished third in the high jump. Christian also finished sixth in the long jump.
Rounding out the girls' efforts, sophomore Xochiti Skousen finished third in the pole vault, while senior Elizabeth Wirthlin (400-meter dash) and sophomores Emily Olsen (long jump) and Noelle Payne (triple jump) all finished sixth in their respective events.
For the boys, junior Mason Terrill led the way with a first-place finish in the 110-meter hurdles and second-place finish in the 300-meter hurdles. Terrill also placed fifth in the high jump.
Senior Brayden Jones finished fourth in the 800-meter run and fifth in the 1,600-meter run, while juniors Calahan Murphy (discus) and Ben Scheppman (long jump) finished fourth in their events respectively.
Concluding the regular season, the Eagles will host the 3A regional meet on Friday and Saturday.
Swim
Swimming at UNLV in the 3A Southern region meet, the Eagles will take the pool today for the final heats, determining who will be represented at the 3A state meet.
Full coverage of regionals will be featured in next week's issue.