Boulder City youth volleyball players compete in Santa Monica area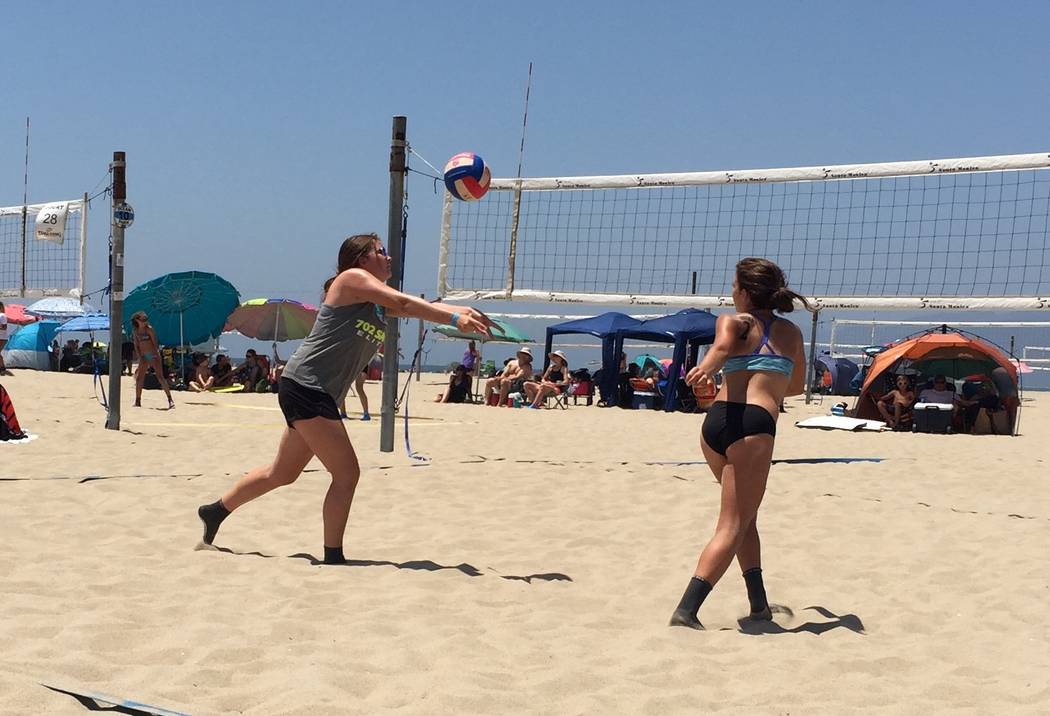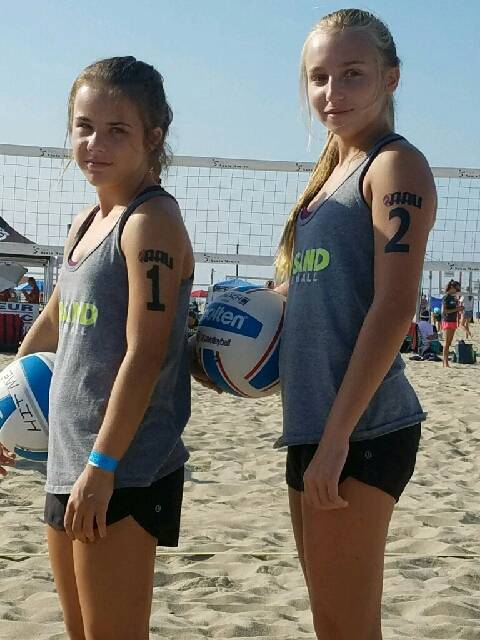 Representing the 702 Sand Volleyball club team, Boulder City youth volleyball players Rachel Krumm, Zoey Robinson and Ava Wright took their talents to Santa Monica Beach where they competed in the West Coast Amateur Athletic Union Junior Olympic Games.
Participating in the 14-year-old age bracket July 13-14, the duo of Robinson and Wright finished 37th out of 66 teams, while Krumm who teamed with Las Vegas native Addi Simmons finished 45th.
"It was good to compete at this level and see how we ranked against the best of the best," Krumm said. "Playing in a prestigious event like this helps us become better all-around players, competing under that kind of pressure."
Finishing with a pool record of 1-5, Robinson and Wright stepped their game up in the consolation bracket, defeating the duo of Baez and Feliciano 21-18, before bowing out in the second round with a 19-21 loss to the team of Griffiths and Sabatar.
"It was a great experience and I think we did well for our first time as partners at the Junior Olympics," Robinson said. "We played against some of the best teams from around the country. Really enjoyed this opportunity."
Making it to the consolation bracket as well, Krumm and Simmons finished pool play with a 3-3 record, before falling to the duo of Morgan and Rogers 16-21 in round one.
"The level of competition was tough like I had expected it to be," Krumm said. "We came here and competed, but I want to come back next year and do even better."
Looking ahead to the upcoming season, Krumm and Wright are hopeful their success on the sand will translate to the court when they try out for the Lady Eagles volleyball program.
Robinson who will be an eighth-grader at Garrett Middle School this year will begin prepping for beach season which starts in November.
"I'm very excited for the high school season to start," Wright said. "I have been looking forward to this for a very long time. Tryouts are coming up so I am a little nervous, but no matter what team I am on I will be happy because I get to play the sport I love."
Contact Robert Vendettoli at BCRsports@gmail.com