Boulder City girls cross country concludes season
November 9, 2017 - 8:51 am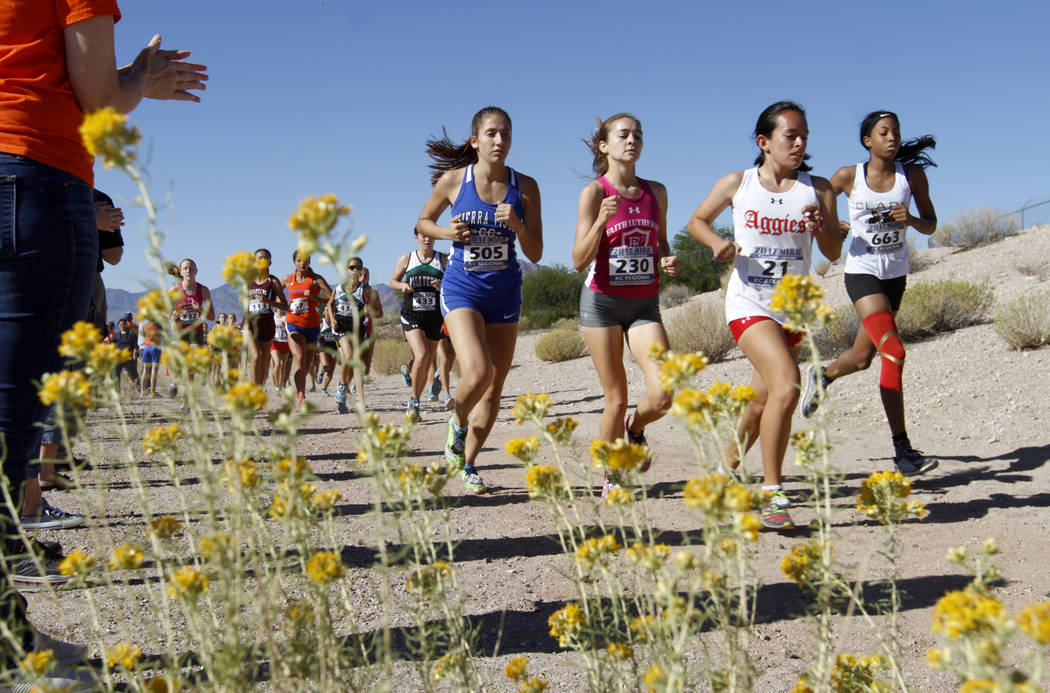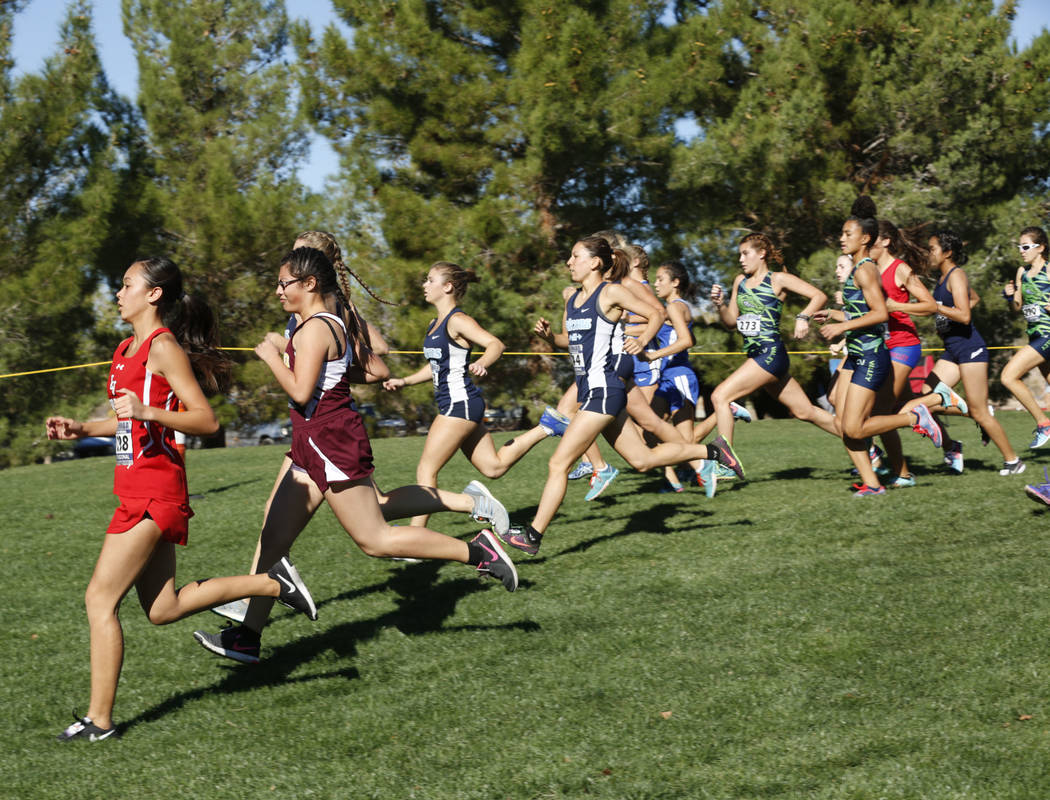 Affected by altitude in Sparks at the 3A state championship meet, the Boulder City High School girls cross country team finished seventh out of seven programs with an overall team score of 177 points.
"The altitude difference was the major factor for the southern runners," head coach Staci Selinger said. Most of us struggled up there and didn't run as expected or hoped. Many of the girls complained about not being able to breathe."
Finishing fourth among the Southern Nevada challengers, the Lady Eagles trailed Desert Pines (116), Southeast Career Technical Academy (131) and Pahrump Valley (153).
Northern Nevada challengers Spring Creek (34), Truckee (59) and Elko (77) took advantage of the home course, placing atop the leaderboard.
"The northern girls all placed where they were ranked," Selinger said. "They're really fast. Coming into the race seventh, I didn't expect to move up in placing. I'm very proud of all the girls for making it to state this season! They consistently worked hard in practice and gave it their best each meet. I couldn't ask for more than that."
Doing her best to persevere through the altitude, star senior Sierra Selinger placed 22nd on the day with an overall time of 22:26, finishing fifth among Southern Nevada runners.
"I wish that I could have done better personally, both time and place-wise," Sierra Selinger said. "I felt good at the beginning of the race, but towards the middle and end, it kinda just went downhill. I'm hoping to be able to continue racing on a team in college and improve my speed on the track."
While Sierra Selinger departs from the program, the Lady Eagles return a pair of core runners in sophomore Audrey Selinger and freshman Sophie Dickerman, who finished 42nd and 47th, respectively.
"I love what Audrey and Sophie have done this season," Staci Selinger said. "I'm so proud of them and their accomplishments. I'm really excited about the two of them continuing to race together the next few years, because they are going to be amazing."
Finishing with a time of 24:07, Audrey Selinger will look to take the team lead next year as a returning upperclassman, while Dickerman will hope to continue her improvement as a sophomore after finishing with a time of 25:45.
"I'm super excited for next season," Audrey Selinger said. "I'm looking forward to competing. I want us to compete better with the other teams."
Rounding out the Lady Eagles state runners, junior Geri Wachtel 54th with a time of 28:05.
Contact Robert Vendettoli at BCRsports@gmail.com.