Blumenthal heads to California to expand volleyball skills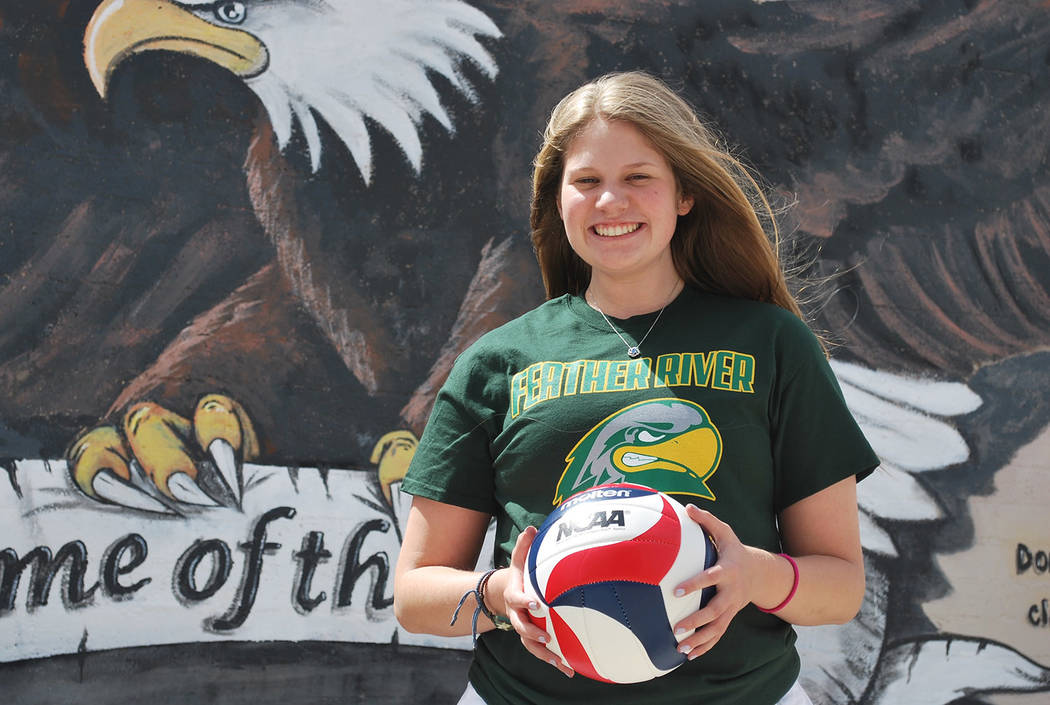 A Boulder City High School volleyball player is moving up to the next level. Forgoing offers from NCAA Division II and Division III programs, Cortney Blumenthal has decided to continue her education at Feather River College, a two-year junior college in Quincy, California.
"I'm so excited for this opportunity," Blumenthal said. "In eighth grade I decided I wanted to play college volleyball, so having the opportunity is a dream come true."
Interested in taking the junior college route because of the opportunity to play both indoor and sand volleyball for the next two seasons, Blumenthal felt it was a no-brainer to pick the two-year program she built a strong connection with.
"Feather River College attracted me because I have the opportunity to play beach volleyball along with indoor. They were the only school that offered me both. I feel this opportunity opens so many doors for me and will help me not only grow as a person but grow immensely as a volleyball player."
Known as one of the top-tier programs in California, Feather River has sent 29 players to four-year universities since 2010, five of them to the Division I ranks. Blumenthal was very familiar with head coach Sarah Ritchie's success rate.
"The coaches at Feather River have such a large success rate passing girls onto four-year programs where they will excel," Blumenthal said. "After my two years at Feather River, playing at a four-year school is next on the list. Known for their high intensity on the court and in beach, being able to compete at a higher level of play will be a fun challenge that will prepare me to get to the next level."
Cherise Hinman, Blumenthal's head coach at Boulder City High School, had nothing but praise for her senior captain.
"Feather River is getting a dependable and hard-working player who is a great teammate and a wonderful leader," Hinman said. "I think especially playing sand will only help make her a better player moving forward. I'm so proud of her and her perseverance."
Stepping into a larger role with the Lady Eagles as a senior, Blumenthal was a team captain along with senior Alea Lehr and junior Maggie Roe. A second-team 3A Sunrise League selection, Blumenthal was a full-time starter after playing sparingly as a junior, rallying 113 digs, 54 kills and 13 blocked shots.
Moving her way up the depth chart in high school to make an impact, Blumenthal will now have an opportunity to do it at the next level.
Contact Robert Vendettoli at BCRsports@gmail.com.