Big Bend's myriad activities make it a must-see place
February 15, 2017 - 2:49 pm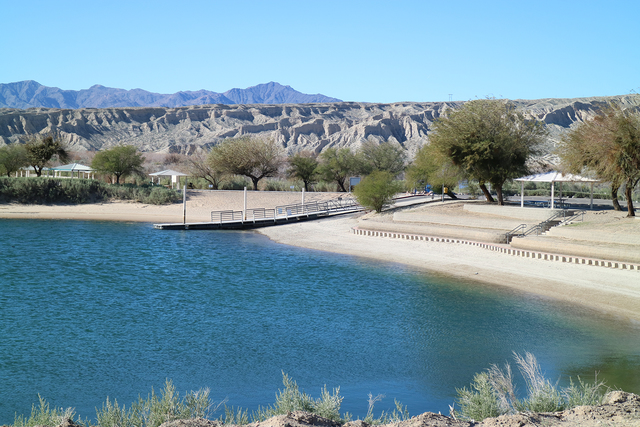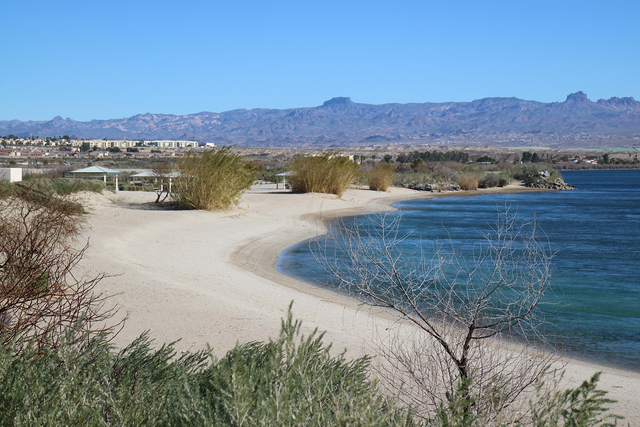 Big Bend of the Colorado State Recreation Area should be considered a must-see place by every outdoor person in the metropolitan Las Vegas area. Handily located at the southern tip of Nevada, the park was established in 1996, directly on the Colorado River south of Laughlin's Casino Drive.
The river, of course, takes center stage in the park. You can just hang out on sandy beaches, swim, picnic, fish along the banks, bird watch or even launch your boat for a day on the river. The park has about 2 miles of shoreline including some riparian areas, although when away from the water, much of the park is forested with mesquite and invasive tamarisk.
Swimming is especially good here, with areas set off from the river's main channel providing safety from the strong current. And clean inland water, free of sea salt and chlorine, is a pleasure in itself.
This is a trip better made in late winter or early spring than in summer. It will be warmer here than in the Las Vegas area, perhaps by 5 to 10 degrees, as the elevation is only 500 feet or so. Expect daily high temperatures in the 70s and low 80s over the next month.
Bird watching is excellent here. Great blue herons often walk the shoreline seeking an easy snack, hawks soar over the canyons to the west looking for food and phainopepla seek out the bright red berries of the desert mistletoe, a parasitic plant that grows prolifically in the mesquite. Besides these avian celebrities, you'll see a wide variety of waterfowl as well as songbirds.
The park contains a network of about 4 miles of hiking trails, ranging from the paved 0.2-mile Riverside Loop to the natural sand surface of the 1.4-mile Big Sandy Loop.
For more adventure head to the west side of the Needles Highway, across from the entrance station. Here you will find excellent canyons to explore.
There are no established trails in these rugged hills, but that makes them all the more interesting. You might even see some desert bighorn sheep, which frequent this area.
While the main channel here, the Colorado River, is popular with speedboats and jet skis, the many shallow backwaters along the banks lend themselves to close inspection with a kayak or canoe.
The campground has 24 sites, available on a first-come, first-served basis. All are equipped with hookups for water, electric and sewer and most can accommodate the largest recreational vehicle. Each site also has a space for tent camping, a shade ramada, a barbecue grill and a fire pit. There are also bathroom and shower facilities.
Day use is $9 per vehicle, with an additional charge of $15 if you launch a boat. Camping is either $20 or $26 per night, the latter figure including a boat launch. There's an additional $10 charge if you use the RV hookups. Nevada residents receive $2 off most fees.
The park is at 4220 S. Needles Highway, Laughlin.
For more information, call 702 298-1859.
Many of Deborah Wall's columns have been compiled in the book "Base Camp Las Vegas, Hiking the Southwestern States." She is also the author of "Great Hikes, a Cerca Country Guide" and a co-author of the book "Access For All, Seeing the Southwest With Limited Mobility." Wall can be reached at Deborabus@aol.com.
Directions
From Boulder City take U.S. Highway 95, passing through Searchlight, for 53 miles. Turn left in Palm Gardens onto State Route 163, also known as Laughlin Highway. Follow for 16 miles and turn right on Needles Highway and continue south 5.4 miles to Big Bend of the Colorado State Recreation Area, at 4220 S. Needles Highway.