Bennett-Jordan poised to lead Lady Eagles softball team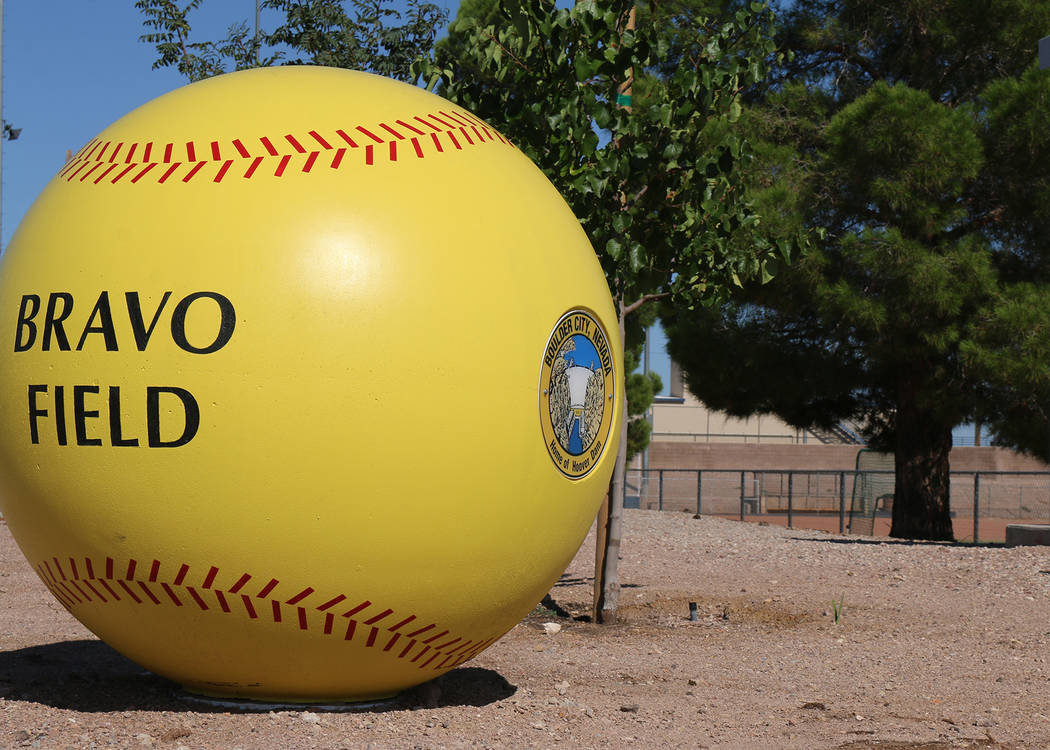 Coming off of a 4-1 record in the Colorado River Invitational, the Boulder City High School softball program was rolling again on Tuesday, cruising past Cheyenne 12-1.
Playing lights out offensively and on the mound, the Lady Eagles look like they've found their replacement for departed star and current UNLV Rebel Charlie Masterson, with junior Bailey Bennett-Jordan officially claiming the role as the classification's best player.
Pitching another gem against the Desert Shield, Bennett-Jordan advanced to 3-1 on the season, striking out 13 batters, while allowing one run on three hits in six innings.
In the Colorado River Invitational, Bennett-Jordan picked up victories over Coachella Valley (California) and Mohave Accelerated (Arizona), while falling to 4A program Silverado 2-0. In her three games, Bennett-Jordan collected 20 strikeouts.
Finding her groove at the plate as well, Bennett-Jordan continued her dominance, batting 2-for-4 against the Desert Shield with a double and a pair of runs batted in. During her five-game tournament stretch, Bennett Jordan batted 10-for-10 with 11 RBIs, two home runs and two doubles.
"I'm really excited to be back out on the field," Bennett-Jordan said. "I'm ready to work hard and go win some games with my team."
Sparking the Lady Eagles' victory against the Desert Shield as well, junior Jerra Hinson batted 2-for-4 with two doubles and three RBIs, while sophomore Marlena Mills (3-for-4) and freshman Ashley Wishard (3-for-4, two doubles) each added two RBIs.
Tuesday's game marked the fourth time the Lady Eagles scored in double digits, previously defeating 4A program Legacy 16-3, Mohave Accelerated 12-0 and Williams (Arizona) 11-1.
"Our offense is dangerous," Bennett-Jordan said. "When my team puts runs on the board, I know I don't have to worry when I'm on the mound."
Also providing the Lady Eagles with quality innings while Bennett-Jordan rests, junior Jordan Moorhead pitched well in the Colorado River Invitational, picking up victories over Legacy and Williams.
Looking to continue their hot start to the season, the Lady Eagles will travel to St. George, Utah, this weekend for the March Warm-up Tournament, with the hopes of being ready for league play come March 31.
"With the recent Colorado Invitational, the upcoming St. George tournament and the two games in between, our girls should be ready when league play comes around," head coach Angelica Moorhead said.
"We should have a good 15 games or so going into that time on our schedule, having competed with all different levels of teams and hopefully fine tuning the areas needed to prepare for league play. We're excited about our season so far and looking forward to continuing to win games."
Upcoming Games
Today-Saturday, St. George Tournament, St. George, Utah, TBA
Monday, vs. Mohave, 4 p.m. away varsity, at home junior varsity
Wednesday, vs. Pahrump, 3:30 p.m. home varsity, away junior varsity.