Bennett-Jordan gets World Series experience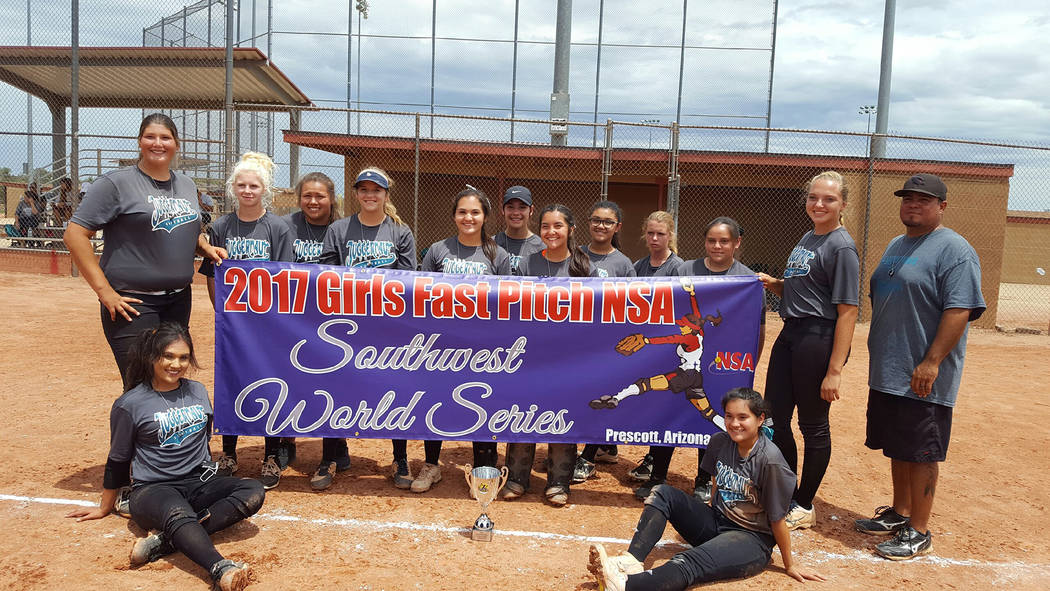 Boulder City senior softball star Bailey Bennett-Jordan concluded her summer joining Arizona travel organization team Juggernauts, helping it place second at the National Softball Association Southwest World Series.
"I'm honored that I was able to pick up with head coach Henry Smith's team," Bennett-Jordan said. "It was a great opportunity to play with a new group of girls and see how they play in Arizona. They have a lot of great ball players on their roster. It was a total team effort, finishing second."
Bennett-Jordan pitched and played first base and right field during the July 26-30 tournament at Pioneer Park in Prescott, Arizona, helping Juggernauts finish with a 6-2 record.
Playing for Rage Gold of Las Vegas during the summer season, Bennett-Jordan and her team failed to qualify for a postseason tournament, prompting the out-of-state pickup opportunity.
"I'm thankful that I was able to extend my season another week," Bennett-Jordan said. "Every game during the travel season is another opportunity to get better and learn the game further. Playing with Juggernaut was definitely an experience I'm grateful for, and I'm hopeful for more pick-up opportunities in the future."
Pitching 15 innings for Juggernauts in two starts and two relief outings, Bennett-Jordan compiled a 1-1 record with nine strikeouts. At the plate, she 6-for-14 over the eight-game stretch, knocking in four runs with two doubles. The event allowed Bennett-Jordan to showcase her talents for Central Arizona College, a prominent junior college program which finished last season ranked 10th in the nation.
"I'm thankful coach Smith helped me get noticed by a great school," Bennett-Jordan said. "Travel ball is about recruiting opportunities and getting noticed by colleges. I'm hopeful I showed I'm a capable player this past weekend."
Heading into her senior year uncommitted, Bennett-Jordan said she is hopeful travel ball during the fall season will lead to scholarship opportunities. An accomplished but still raw pitcher, coaches close to the 5-foot-10-inch right-hander believe a college softball is in her future.
"Bailey has the tools to get to the next level," said Lil' Rebels 16U coach Vern Stephens, who coached Bennett-Jordan at the 2017 ASA Softball Showcase. "She has the build of a college pitcher, standing just under 6 feet, and she continues to get better every time she goes at it. She is going to be one of the top senior pitchers this year in Southern Nevada. I'm confident there's a college future for her."
"Each day I have to get better and take advantage of my opportunities," Bennett-Jordan said. "Whether it's with my travel organization or with an out-of-state organization. Every game is a new opportunity to attract a college program. I'm hopeful to seize that moment this fall."
Contact Robert Vendettoli at BCRsports@gmail.com.