Bennett-Jordan earns regional softball honor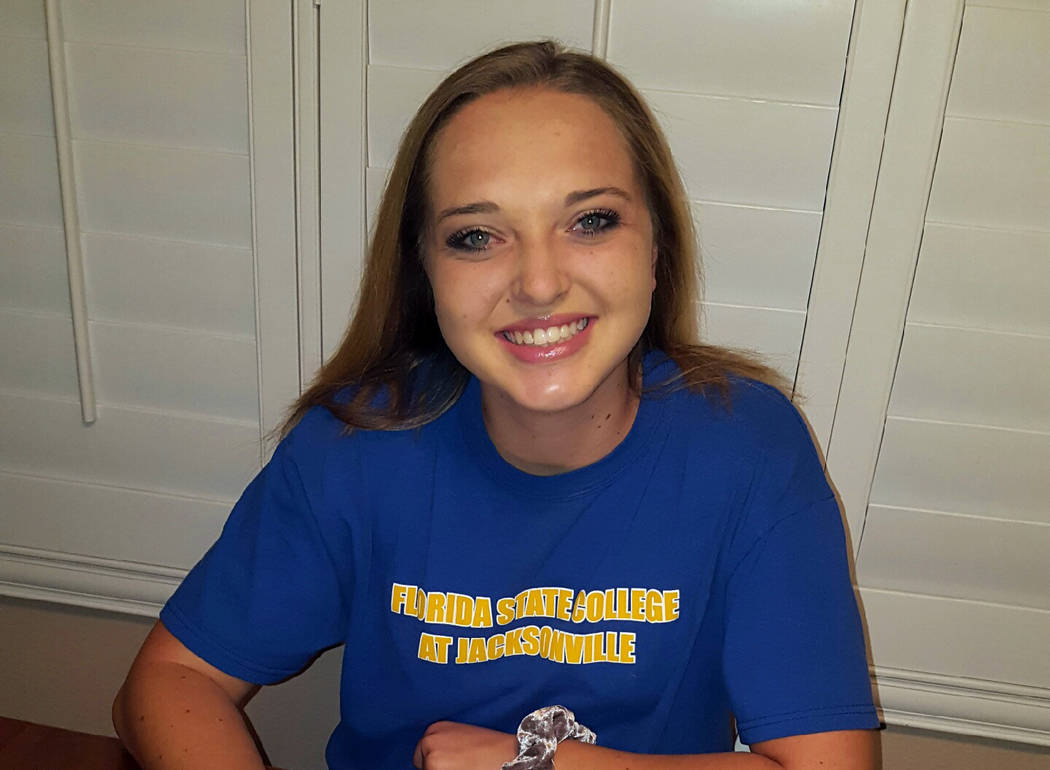 Bailey Bennett-Jordan, Boulder City High School's senior softball star, capped her storied three-year career with the Lady Eagles by being named to the 3A All-Southern Region first team.
"It's an honor to be recognized by opposing coaches," Bennett-Jordan said. "I've put a lot of time in to get better over the years. It's always nice when my efforts are rewarded."
A two-way standout for the Lady Eagles, Bennett-Jordan helped guide Boulder City back to the 3A state tournament this season.
The team's workhorse on the mound, Bennett-Jordan compiled a 15-4 record with a 1.82 earned run average and 139 strikeouts in 105 innings pitched.
At the plate, Bennett-Jordan batted .344 with 21 runs batted in, three home runs and three doubles.
"I'm really proud of Bailey," head coach Angelica Moorhead said. "She works a lot on her own time to get better at her craft. She likes to be in the circle, and you have to keep working hard to continue to be better. She does that.
It's nice to have someone who knows their role and be prepared to be that workhorse for us."
Seniors Lily Osman and Jerra Hinson were named to the 3A All-Southern Region second team.
Having a monster senior season, Osman led the Lady Eagles in batting average (.654), RBIs (52), doubles (16) and home runs (11).
Hinson sparked the Lady Eagles' offense with a .515 batting average with 42 RBIs, 14 doubles and three home runs.
"Their bats were big for us this year," Moorhead said. "The middle of our lineup was no joke.
They both were a big part of that. It's great to know that other coaches respect their bats as well."
Rounding out the Lady Eagles' postseason accolades, senior Jordan Moorhead was named a first-team All-Sunrise selection, while juniors Marleena Mills and Ryann Reese were named second-team selections.
Concluding her prep career, Jordan Moorhead batted .459 with 21 RBIs.
Mills batted .380 with 29 RBIs, five doubles and two home runs, while Reese batted .496 with 13 RBIs and three doubles.
Contact Robert Vendettoli at BCRsports@gmail.com.