BCHS track program in transition as coach leaves to start boys volleyball
February 22, 2017 - 2:43 pm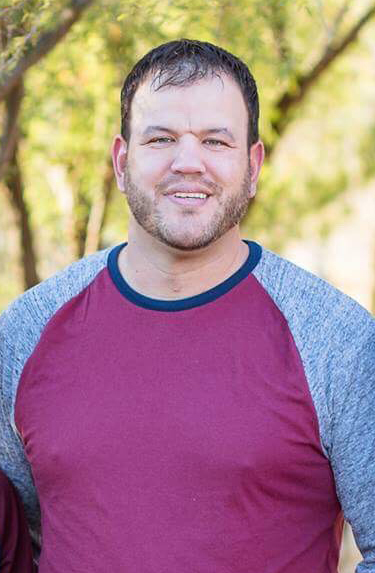 Boulder City High School's track and field program will be in transition this season as head coach Joshua Fisher departs to take over the new boys' volleyball program.
Taking over the boys track program will be former distance coach Staci Selinger, while former jumping coach Sara Fisher will take over the girls program.
"Staci comes from a distance background and is an avid runner that has put in a lot of time and energy to learning the various aspects of track and field," Joshua Fisher said. "She was a part of our staff last year and this fall with cross-country helping to drive the number of athletes involved and leading to successful campaigns. She is going to bring a different aspect to the men's program that will lead it in the right direction."
"Sara is more than ready to take over the program," he added. "She was a part of the program as an athlete before being fortunate to compete as a jumper at the collegiate level. Since graduating college she has coached each year and has the understanding and respect of the schools and track communities' coaches. She will do a great job leading the women."
Goal oriented in her first season at the helm of the boys, Selinger is hopeful to steer the Eagles toward regional success after qualifying 10 of her 11 distance athletes last season.
"I'm very excited for the opportunity to coach the boys team," she said. "After having a great dynamic with our distance teams last season, I'm looking forward to building on that success this year as head coach and getting as many athletes qualified for state as possible."
Also hopeful of leading her team to regional success this season, Sara Fisher finally gets an opportunity to lead the program after being an assistant coach since 2004.
"I'm very excited to take over the girls program," she said. "I have heard a lot of enthusiasm from the athletes and I am going to love motivating and pushing them to be the best athletes they can be. We are hoping to see many fresh faces and work to get them qualified for regionals."
Qualifying 15 jumpers for regionals last season, including senior state tournament qualifiers Kenadee Bailey and Jordyn Trobiani, Sara Fisher is hopeful for an even better turnout this season.
Transitioning from track and field to boys volleyball, Joshua Fisher will lead the new program this spring after a eight-year coaching stint at 4A power Coronado High School.
"I'm excited to start this program after growing interest over the past four or five years," he said. "We're going to do our best to put a good product out on the floor and try to be competitive within our league. It will take time to build the program from the ground up, but we will work extremely hard to accomplish our goals."
Hopeful to field three teams this spring, the Eagles will start with an independent schedule this season so it can build the program the right way. "Being independent meant we could schedule whomever this season, so I called in a lot of favors to coaches across the valley to get a full 18-game schedule," Joshua Fisher said. "We're hopeful next year that we can petition NIAA (Nevada Interscholastic Athletic Association) to allow us to compete in the 3A."
The boy's volleyball team will open play March 9 against 4A opponent Desert Oasis, while track and field travels to Mesquite, Nevada, for the Bulldogs Early Bird Invitational hosted by Virgin Valley on March 10.
Contact Robert Vendettoli at BCRsports@gmail.com.