BCHS top basketball players honored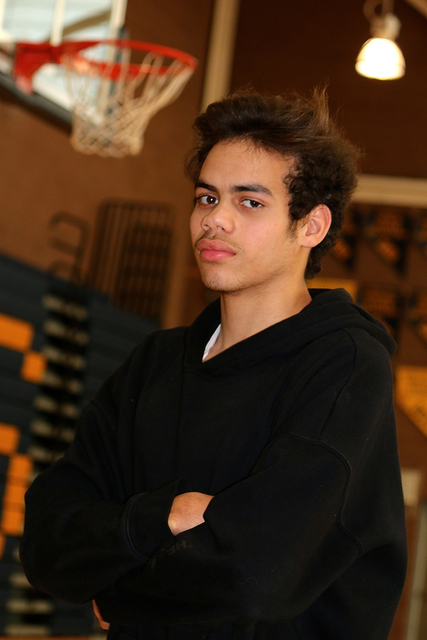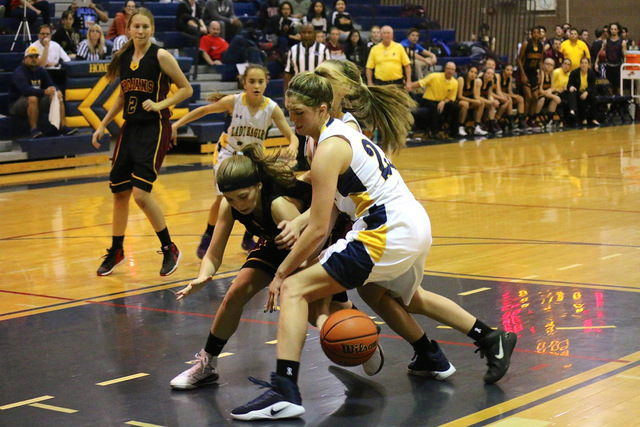 Senior basketball player Justus Green will represent Boulder City High School in the second annual Fellowship of Christian Athletes Rise Up slam dunk contest Friday at Faith Lutheran High School.
Pegged as one of the state's top athletes for his slashing ability and high-rising dunks, Green was known to throw down a few crowd-pleasing jams during his two seasons with the Eagles, striking confidence from his head coach that he can win the whole thing Friday.
"He knows he's going to go up against a few athletic kids, but I wouldn't put it past him to come away with the victory," head coach John Balistere said. "He's a great jumper, with great leaping ability, very explosive. Those are all tools you need to have in a dunk contest. I know he's been working hard the past few days; I can't wait to see what he pulls out."
Keeping his contest regime a secret for the big event, Green promises that it will be worth the wait come Friday.
"I've been trying a few new things, trying to perfect them," Green said. "I've put the ball between my legs a few times, but I'm trying to come with something bigger, something that will guarantee me a win. I know the Centennial kids can do some special things with the ball, so I have my work cut out for me. I'm confident though heading in there."
A 3A Sunrise League honorable mention selection this past season after averaging 10.8 points and 8.4 rebounds, Green will face off against multiple dunkers from top 4A programs.
The dunk contest is scheduled for 6:30 p.m.
Girls basketball
Coming off a third-place finish in the 3A Sunrise League, the Boulder City High School girls basketball program placed three starters on the all-conference second-team.
Taking turns leading the Lady Eagles' charge to the postseason after a one-year hiatus, senior forward Julia Worrall and freshman guards Keely Alexander and Madison Manns were nominated by the conference coaches.
"I'm very proud of all three of them for their accomplishments," head coach Paul Dosch said. "These young ladies deserved everything they got for the hard work they put into the season."
Finishing her four-year prep career on a high note with the Lady Eagles, Worrall was a constant force in the middle, grabbing 6.5 rebounds and scoring six points per game.
"I'm truly honored to be selected to the all-conference second team," Worrall said. "It's a great accomplishment for all the hard work I put in. I truly loved playing with my teammates this past season. I'm definitely going to miss this group."
Among those Worrall will miss most is the dynamic freshman guard duo of Manns and Alexander, who helped retool the program after the graduation of superstar Megan Morton.
"I don't know what I would have done this season without Madison and Keely," Worrall said. "They both made the game come tremendously easier for me, and I really enjoyed playing with them. Both of them are going to be very successful throughout their basketball careers."
Starting off strong, Manns led the Lady Eagles in points (nine), assists (four) and steals (four) per game this season, while Alexander averaged seven points, three assists and two steals.
Senior guard Alea Lehr and junior forward Jerra Hinson each earned all-conference honorable mention selections. Hinson averaged 4.5 points this past season, while Lehr averaged four.
Contact Robert Vendettoli at BCRsports@gmail.com.