BCHS on track to keep pace with last season's success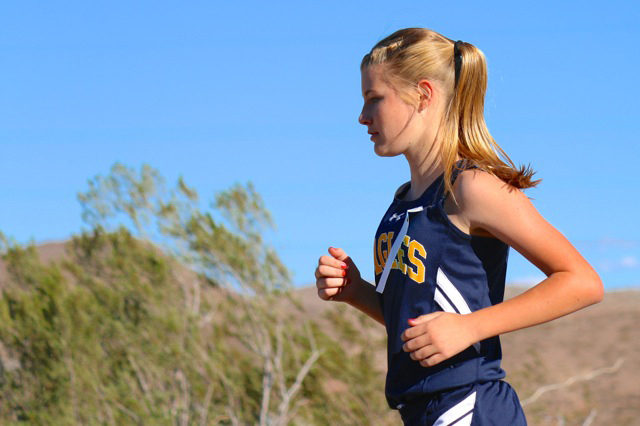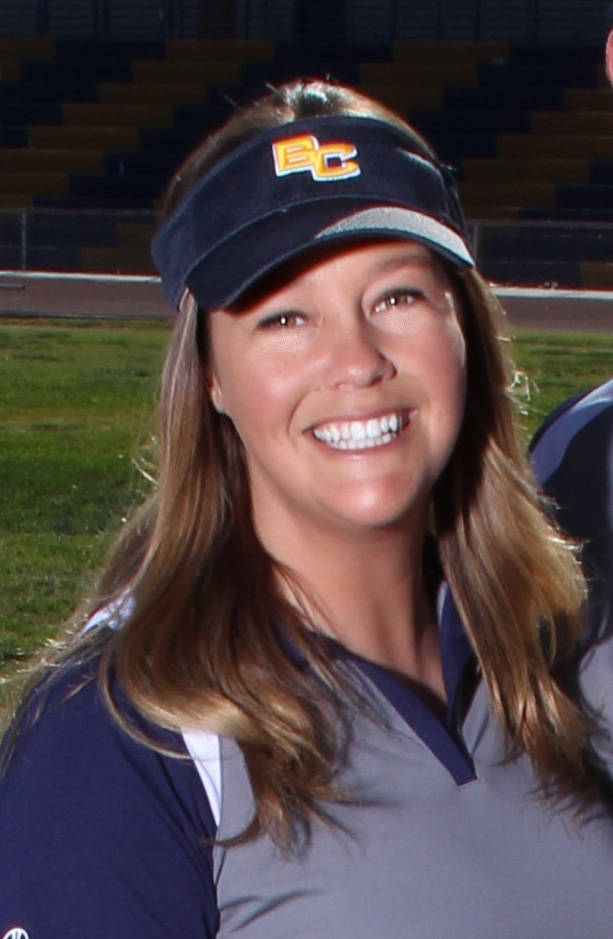 Bringing back several returners with regional experience, Boulder City High School's first-year boys track and field coach Staci Selinger is hopeful to keep pace with the team's recent success.
"We have quite a few talented kids and I'm really excited about the potential for the newer athletes as well," Selinger said. "I plan on getting most, if not all, of the team qualified for regionals and getting as many athletes to state as possible."
Of her returning athletes with state potential juniors Buddy Boggs, Briggs Huxford, John Krausman and Zach Trone lead the way, while Selinger expects great things from sophomore Kyler Reesler and newly added senior cross-country star Tyler Campbell.
Filling in a jack of all trades role for the Eagles, Boggs placed eighth at regionals last year in the pole vault competition, while placing 17th in the 300 hurdles. Huxford is also an experienced pole vaulter, placing 10th at regionals last year, while placing 30th in 100-meter dash with a time of 12.42.
Expected to be well-represented in distance competition, Reesler returns after placing 15th and eighth, respectively, in the 1600-meter and 3200-meter runs with times of 5:10.34 and 11:38.29. Krausman placed 19th in the 400-meter run and 11th in the 800-meter run.
Looking to have immediate success, Campbell, who placed fifth at the 3A cross-country state championship, will look to qualify as a distance runner, while Trone will look to make an impact as a jumper.
"As a jump coach I'm really excited to have Zach back from Texas," girls head coach Sara Fisher said. "We have a very competitive field in our division with some the best jumpers in any division. He looks to be right in the scope of being one of the best jumpers and sprinters in the state."
Rounding out the boys unit, sophomore Justis Tillman placed 13th in the 300 hurdles at regionals with time of 46.1 seconds, while sophomore Elias Woodbury placed 27th in the 800-meter run with a time of 2:21.60 and 23rd in the 1600-meter run with a time of 5:21.43.
Senior Chase Cowley placed 22nd in shot put with a heave of 36-10.
Leading a less experienced Lady Eagles' team will be senior Jordyn Trobiani, who placed eighth at state in the 400-meter dash with a time of 1:03.33 and senior Kenadee Bailey, who placed seventh in the triple jump at state with a leap of 33-1.
"We don't have many returners this season, but we do have a lot of potential in our newcomers," Bailey said. "With some hard work, I believe the team can come together and win some meets."
Focusing on quality and not quantity, the Lady Eagles also return junior Sierra Selinger, who will look to compete for a state championship after qualifying last year but was unable to compete because of a broken foot. She'll specialize in the 800- (16th place at regionals) 1600- (didn't qualify) and 3200- (third place at regionals) meter runs.
Bringing back an experienced trio of throwers will also help this season, with sophomore Caitlyn Crowe, junior Nicole Valle and sophomore Erin Cowley gaining regional experience last season in the discus competition, placing 10th, 15th and 23rd, respectively. Valle also competed in the shot put, finishing 22nd.
Rounding out the team's core, junior Maida Nelson should have a heavy impact on this season after finishing sixth in pole vaulting at regionals, while placing 15th in the long jump. Senior newcomers sisters Sara and Kate Stephenson should also be among the classifications top pole vaulters coach, Fisher said.
Hopeful to start the season off with a bang, both programs open their seasons Friday in the Bulldog Early Bird Invitational in Mesquite, Nevada.
Contact Robert Vendettoli at BCRsports@gmail.com.
Upcoming games
Friday, Bulldog Early Bird Invitational, at Virgin Valley, TBA
Tuesday, vs. Desert Pines and Western, at Desert Pines, 3:30 p.m.