Roundup: Bailey to take over volleyball program
February 28, 2018 - 4:00 pm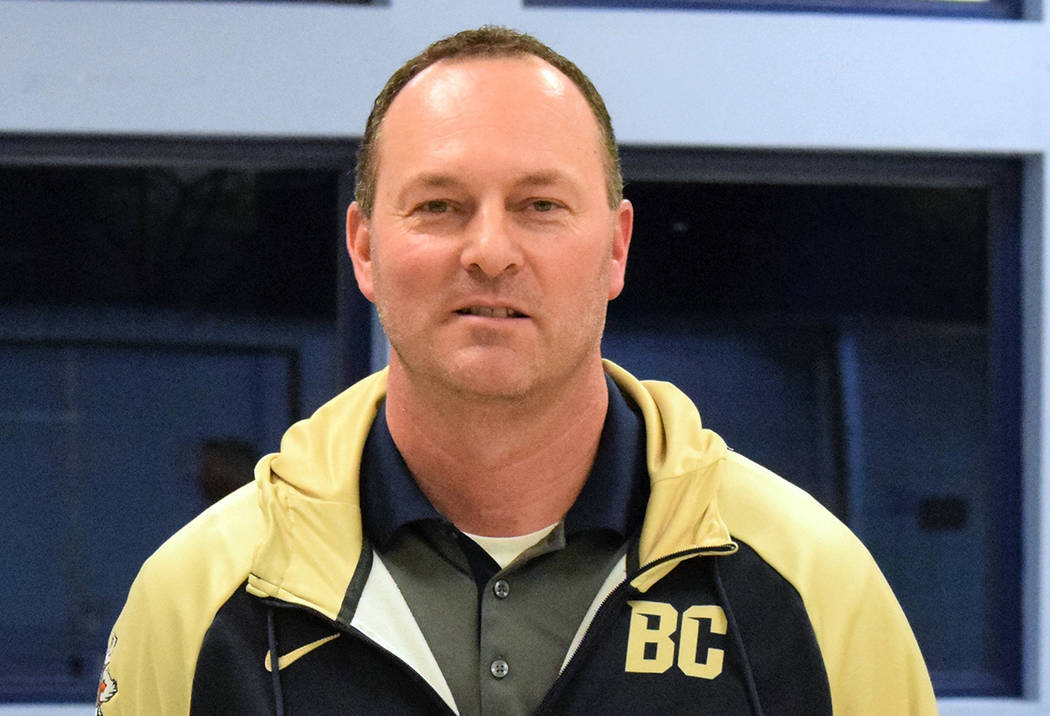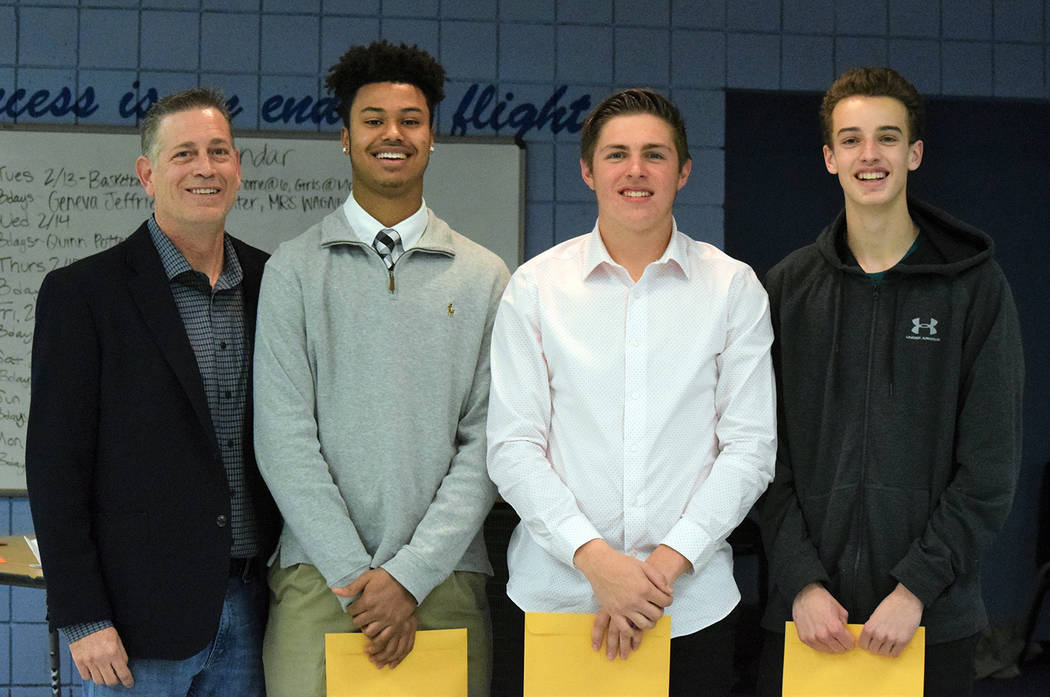 Boulder City High School hired assistant Kurt Bailey to take over the girls volleyball program.
Succeeding former head coach Cherise Hinman, who stepped down in January after 20 seasons with the Lady Eagles, Athletic Director Alex Moore said it was important to keep continuity within the program.
Bailey was on Hinman's staff this past season and helped the team win its first 3A state championship since 1989.
"We're very excited about the hire," Moore said. "We have a lot of younger girls in our program and hiring Kurt keeps things moving steady and forward. He's already formed relationships and built respect with the players and should keep the flow of the program going."
This will be Bailey's first volleyball head coaching job, but he doesn't lack experience in either volleyball or running a program.
Spending the past five years at Basic High School, Bailey has served as a varsity assistant for the Wolves' boys program. Previously serving as a head coach at Boulder City, Bailey took over the helm of the boys basketball program for two seasons (2009-2011).
Hopeful to bring not only leadership but his knowledge of the game to the Lady Eagles, Bailey said he was excited to get to work.
"I think I've been very good at getting the girls to reach their potential in the past, so I don't see that changing," he said. "I've worked under a lot of head coaches, learning drills and technique. I'm hopeful to bring what I've learned from them, while still coaching my own style."
Boys basketball
A pair of boys basketball stars were named to the 3A All-Southern Region team after leading Boulder City High School to its first playoff appearance in four years.
After helping guide the Eagles to a 20-7 season, bettering last seasons' 10-16 campaign, senior guard Carson Balistere and junior forward Karson Bailey were named second-team All-Southern Region. They were also named first-team 3A All-Sunrise League selections.
"It was great to end my career like this," Balistere said. "Not only did we have great runs individually, but we were able to come together as a team."
Turning into a consistent 3-point shooter as a senior, Balistere averaged 10 points per game, while shooting 50-of-124 (40 percent) from downtown.
Bailey broke out as an all-around threat, averaging 10 points per game, while leading the Eagles in rebounds (6.6), assists (2.3), steals (1.2) and blocks (0.9).
"I was very happy for both of them to get the recognition they deserved," head coach John Balistere said. "It's a great honor to be named first team in our league and then make the region team."
Snubbed from the All-Region team, junior forward Derrick Thomas was a second-team 3A All-Sunrise League selection despite leading the Eagles in scoring (12.9).
Showing flashes of future greatness, Thomas scored 43 points in the Eagles' 3A postseason loss to Mojave. Taking the disappointment in stride, Thomas said he is motivated to work even harder as a senior.
"I take it as personal motivation," Thomas said. "All and all though it's about the team. I try to do everything I can for the team to win games. We fell a little short his season, but next year's going to be even better."
Senior guards Tanner Montgomery and Billy Ferrence were named 3A Sunrise League honorable mention.
Girls basketball
Boulder City High School sophomores Madison Manns and Ellie Howard were named 3A All-Southern Region selections after helping take the girls basketball to a 15-11 record.
Capping off their season with a 9-3 record in 3A Sunrise League play, Manns was named a first-team All-Region selection, while Howard was named to the second team. Both were first-team 3A Sunrise League selections.
"I couldn't be happier for both of them," head coach Kirk Estes said. "Madison deserves to be a first-team selection. We put the ball in her hands a lot. Ellie also had a really nice season for us and the Moapa Valley coach was really adamant about her being selected."
One of two primary ball handlers for the Lady Eagles, Manns averaged 8.3 points per game during league play, scoring a season-high 16 points against Chaparral on Dec. 6.
Blossoming into the Lady Eagles' top forward in her second season, Howard averaged 8.8 points in league play, including a 22-point outing against Moapa Valley on Feb. 6.
Sophomore guard Keely Alexander was named a second-team 3A Sunrise League selection after leading the Lady Eagles in scoring during league play with 9.1 points. A spark plug offensively, Alexander scored in double figures in seven games.
Senior forward Jerra Hinson and junior forward Hannah Estes were both named honorable mention selections.
Contact Robert Vendettoli at BCRsports@gmail.com.