Local shooter one step closer to Olympic spot for Team USA
November 21, 2018 - 3:39 pm
Updated November 26, 2018 - 10:13 am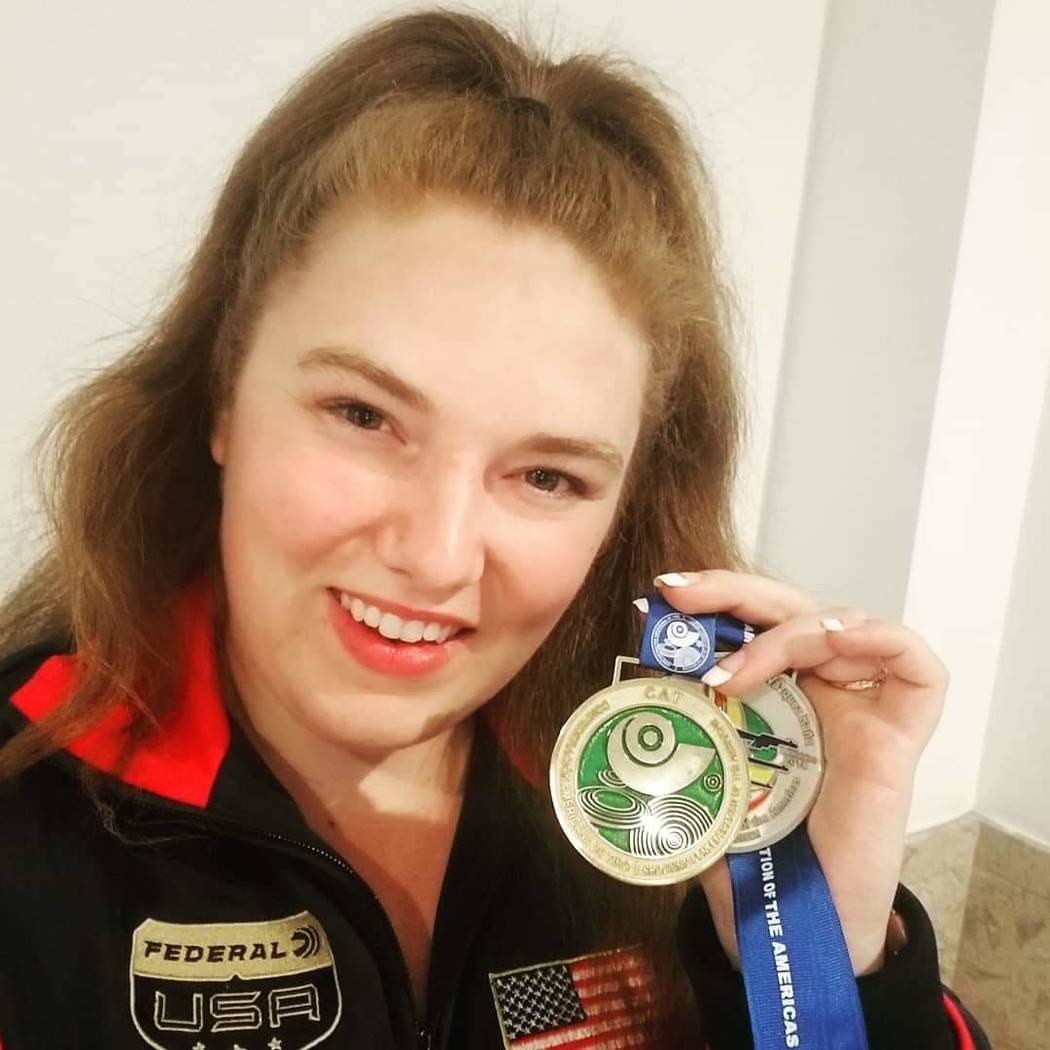 Shooter Alexis "Lexi" Lagan of Boulder City claimed a 2020 quota spot for Team USA for the Tokyo Olympic Games at the Championship of the Americas Nov. 1-11 in Guadalajara, Mexico.
Placing first in women's sport pistol, Lagan notched her first international victory after coming into the event without medaling outside of the United States.
"It was an amazing experience," she said. "It was unbelievable. I think the most touching part was standing on the podium watching our flag be raised and the anthem be played with the gorgeous sun setting as the backdrop. I was overwhelmed with emotion."
Earning the quota for Team USA, Lagan guaranteed an Olympic spot for her country and hopes to be selected to participate on the world's biggest stage.
"I'm so excited to earn a quota for the country," she said. "It will allow me to focus on honing my skills in preparation for the Olympic trials. That is when I will fight for my ticket to Tokyo."
On top of her game at the moment, Lagan also took home the silver medal in women's 10-meter air pistol, giving her confidence for the upcoming year as she fights for an Olympic berth.
"I'm so excited for this upcoming year," Lagan said. "It feels as though I am on an upward trajectory, and I can't wait to see where this journey is going to take me."
Contact Robert Vendettoli at BCRsports@gmail.com.