Hinman retires: Volleyball coach steps down after guiding Lady Eagles to state title
January 31, 2018 - 3:53 pm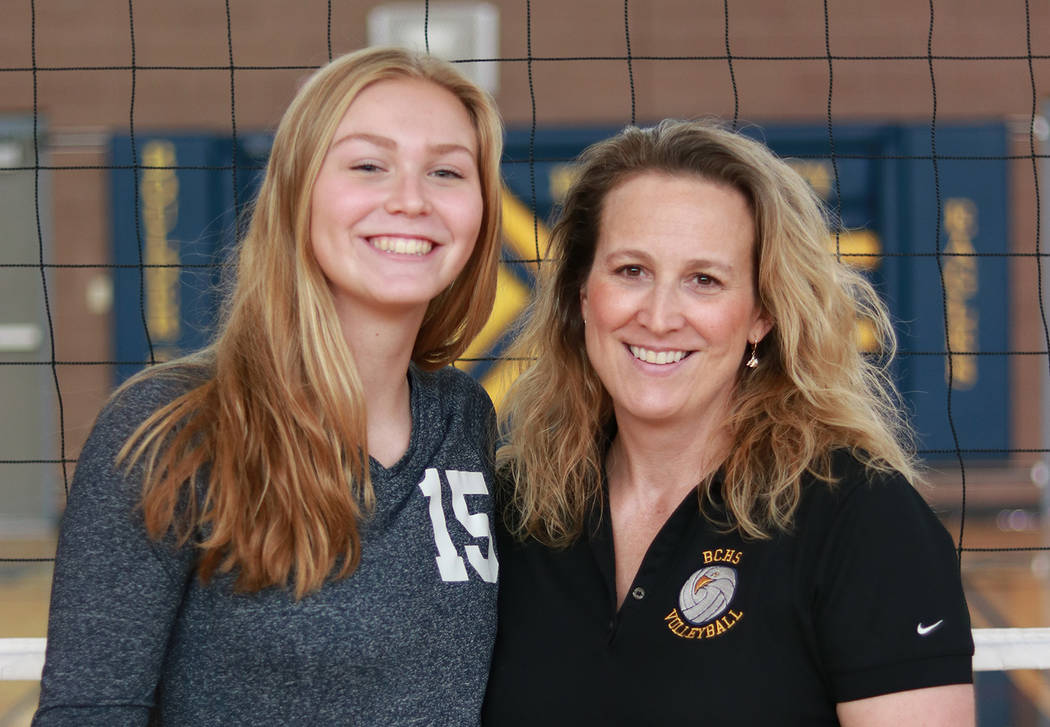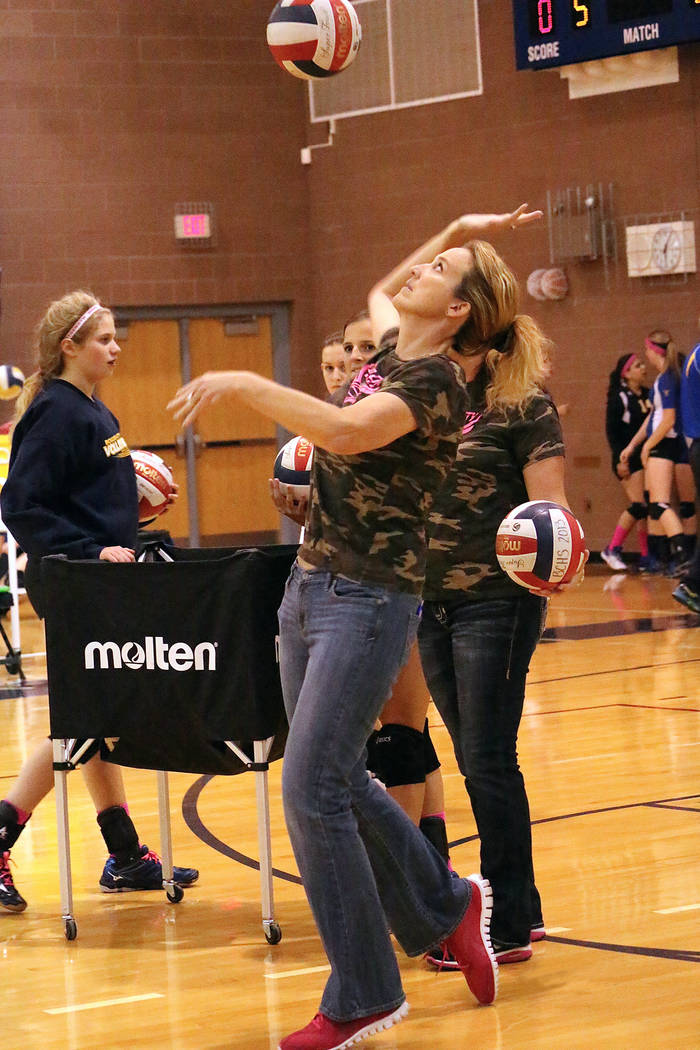 Cherise Hinman, who guided the Lady Eagles to its first 3A state volleyball championship since 1989 in November and won coach of the year honors, has decided to step down.
The team's Nov. 11 victory over rival Moapa Valley will come as the first and last state title of Hinman's Golden Eagle Hall of Fame worthy career. After 20 years at the helm of the program, she said she wants to spend time enjoying other interests in her life.
"After coming on board in 1998, I grew to love this school, its traditions, the community and, most importantly, all the players I've had over the years," she said. "After much consideration, I have decided that this is the best move for my family."
Finishing her career at Boulder City with a record of 424-298, which included eight 3A state tournament appearances, a joyous Hinman said she's at peace closing her career with a storybook ending.
"Before the state championship game, I honestly hadn't made a decision on retirement," Hinman said. "Everything just kind of lined up perfectly. Winning a state title, Maggie (Roe, Hinman's daughter) graduating, beating Moapa Valley, which made it even sweeter. I honestly couldn't have asked for a better ending."
She leaves behind a legacy that includes a playoff appearance in each of her 20 seasons.
Even with her ample amounts of success on the hardwood, Hinman noted that she feels her legacy in Boulder City has spread far beyond hanging banners and the win-loss column.
An innovator in the sport of volleyball, Hinman takes pride in growing the game locally after starting the Garrett Junior High School and Boulder City junior club program in 2008.
Coincidentally, the high school program turned into a perennial state power this past decade, reaching six 3A state tournament appearances since 2009 under Hinman, while finishing as the 3A state champion runner-up in 2011.
"Going back and starting both those programs in 2008 with such young girls, I definitely feel that helped grow the high school program into what it is today," she said.
Integrating her high school program with the younger ones throughout the years, Hinman also feels confident that volleyball has now taken over as the fall sport of choice.
"When I started here, girls soccer was king," Hinman said. "It was really hard to get girls in the gym, but with the help of the many great players I've had who helped mentor the younger girls, I feel like the sport has become more popular."
A pupil of Hinman's tutelage since middle school, senior Jerra Hinson blossomed into a two-year starter for the Lady Eagles. She recalls how Hinman helped her love the game.
"When I first started playing volleyball I thought I would not like it, but I quickly realized that with a coach like Hinman, I was going to learn to love it and I have," Hinson said. "She has always worked with me to get better and has made this game so fun to learn. She has built the Boulder City volleyball program up and has made it what it is today. I am extremely grateful for the years I have been able to spend with her as my coach."
Spreading success, passion and knowledge throughout the past 20 years, Hinman leaves the team the way she inherited in from Golden Eagle Hall of Famer Regina Quintero, who ended her tenure with the program with a state tournament appearance in 1997.
Wishing the next head coach, who has yet to be named, the best of luck, Hinman said she is confident the Lady Eagles will remain in good hands.
Contact Robert Vendettoli at BCRsports@gmail.com.