Heatwave swimmers prepare to bid farewell to its seniors
November 14, 2013 - 5:10 am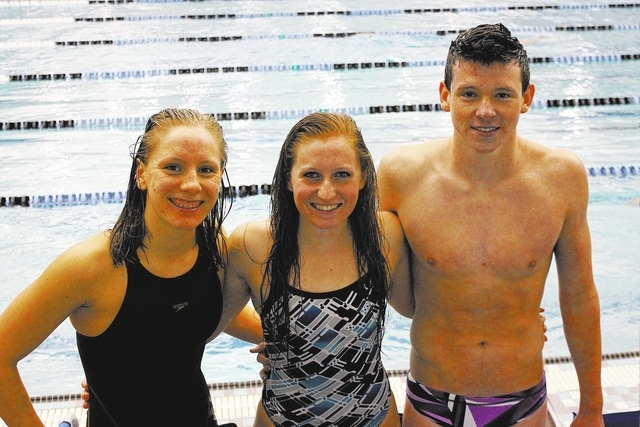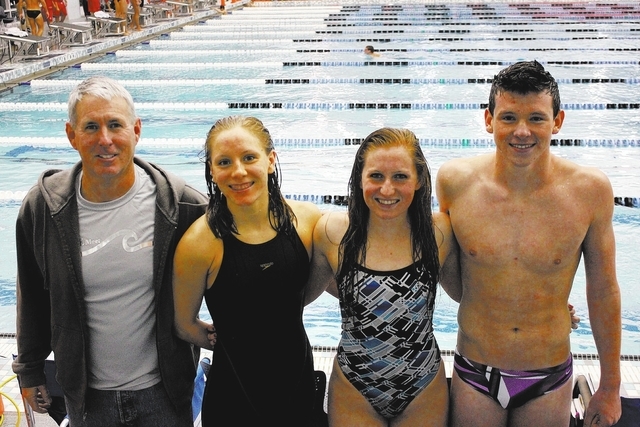 The four­-day Nevada State Short Course Swimming Championships in Henderson was another successful weekend for the Boulder City/­Henderson Heatwave amateur swim club, but this time there was some sadness.
A handful of club seniors are near the end of their long careers with the club. A few have already signed national ­letters- of-­intent to swim for a college; others await their fate after another national­ caliber swim meet in December.
But they know is the end of their club days is nearing.
"I started in my first state meet when I was 4 years old and now its culminated at 18 years old with this final state meet with all the guys I've grown up with," senior Joey Gebhart said. "It's tough to think that some of my closest friends are going to leave all over the country. The journey's been memorable, but I get to finish how I started, racing my heart out."
Gebhart, along with Evan Klouse and Adam Peterson helped Boulder City High win several state championships and led the Heatwave to national acclaim. They have applied to several colleges and to the Naval and Air Force academies and are awaiting responses.
"The training I've put into this season is already paying off," Peterson said. "I am hoping that my success this past weekend and in the Chesapeake Pro­Am National Swim Meet in December will help me get into the one of the academies.
"Throughout my swim career, I've always been happy around my friends. It was exciting to see the team come together and win our last state championship in high school. As a senior, it was gratifying to help the younger swimmers stay focused and achieve their individual goals, which eventually led to achieving out team goal."
In a signing ceremony at the high school Friday, Cori Molisee signed a national ­letter-­of-­intent to swim for New Mexico State University, while Rachael Grothe signed with University of Calgary in Alberta, Canada.
"It's a bitter­sweet situation," Molisee said. "After 10 years of swimming in the state I can honestly say that I am going to miss it, although I am ready to start my new adventure. This is just another check mark off 'my last-year-at home list.' "
Grothe agreed with her longtime friend.
"It's a bitter­sweet situation, but I'm glad I was able to finish off my last Heatwave state meet with some really great times," Grothe said. "I'm going to miss racing with my old swim family, but I'm very excited to swim with my new swim family in college."
The state meet did not end Monday without several records falling to Heatwave swimmers.
Senior Jared Smith, who signed a ­letter-­of-­intent with the University of Denver, broke the state meet record Sunday for the 15-and-­older age group in the 200 backstroke with a time of 1 minute, 48.87 seconds.
"It feels great to break a record at my last state meet," Smith said. "I'll never forget all the memories I've made throughout my high school career and the Heatwave. I also really appreciate all the hard work from the coaches and their dedication to help me."
Junior Alex Hubel broke the state's 15-and-older age group record when she swam 50:47 seconds in the 100 freestyle. She broke the record Sunday morning in qualifying and returned in the evening competition to again set a new mark in the finals.
"I'm very excited with my progress so far this season," Hubel said. "I was really pleased about breaking the 100 freestyle record in the morning. Breaking it for the second time in one day was very unexpected."