BCHS hosts New Zealand athletes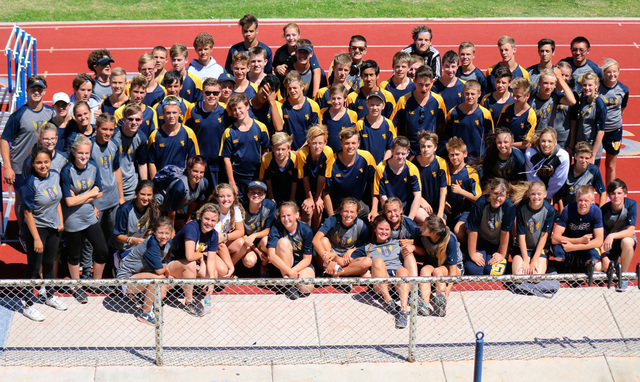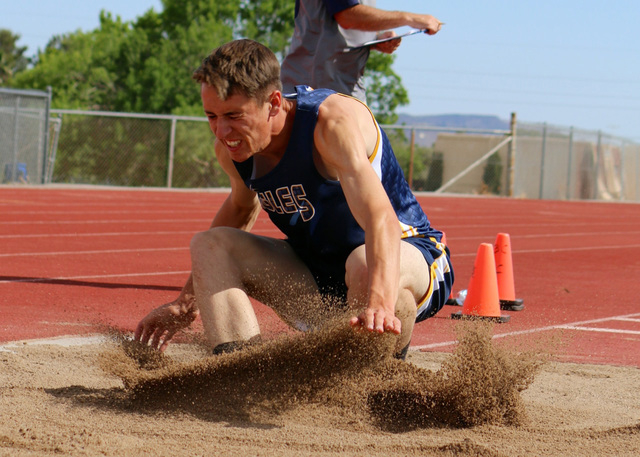 This past week goes way beyond the scorecard for Boulder City High's boys and girls track and field programs, following a once-in-a-lifetime opportunity to open their doors to foreign guests.
For the first time in school history, the track program hosted 32 athletes from Auckland Grammar in Auckland, New Zealand, housing them for three days and allowing them to compete in the 14-team Boulder City Invitational that hosted teams from the Division I-A, III and IV ranks. Beyond the official results and times however, Boulder City head coach Joshua Fisher said the team's bonding experience with their foreign friends is what made everyone feel like winners.
"They came to us as our guest and left as friends," Fisher said, who hosted four athletes in his home over the three-day stretch. "It took an overall team effort from everyone, but we feel like we made a positive impact and gave them a wonderful experience that will make them want to come back to us again in the near future."
While Fisher is hopeful that the team's new New Zealand friends will make a return trip in the coming years, the fourth-year track coach also stated his desire to take his team on a trip to visit them as well within the next two years.
"Everyone really had a nice time this past week," Fisher said. "There were a lot of bonding experiences for both our kids and theirs, with several group activities and dinners. It was really nice to see everything come together. We're hopeful that we can return the favor and go visit them in the coming years and see how they do things."
Discussing the idea with parents and coaches already, Fisher said he is hopefully to turn this positive experience into a tradition for the program, with the hopes of adding a return trip for Auckland Grammar within the next four years.
"We'd really like to build on this past week," Fisher added. "Our kids had a great time; I know our coaches had a great time. It was just a wonderful experience to be a part of and we're looking forward to doing it again in the future."
Allowing Auckland Grammar to participate in the Boulder City Invitational on Friday, Lachlan Dickson placed first for the New Zealand program in the 800-meter event, while Finn Ward placed first in the 3200-meter event and Tom Moloney placed second in the high jump.
"They have some incredible athletes," Fisher said. "It was an honor to host and compete with them this past week."
For the Eagles, senior Sam Gomez placed first in the discus and shot put events, while senior Nicolas Pfeiffer placed second in the triple jump and junior Justus Green placed third in the high jump.
For the girls, sophomore Sierra Selinger placed second in the 800-meter and 3200-meter events, while senior Paige Buettner placed second in the 200-meter dash and junior Jordyn Trobiani placed third in the triple jump.
Following their bonding experience, the fun and games are now over for the Eagles, who focus their attention to the Division I-A Southern region meet in mid-May. Hosting the event, several Eagles from both programs will compete for a chance to represent Boulder City at the state meet in late May.
Contact Robert Vendettoli at BCRsports@gmail.com.
Upcoming games
■ Friday, Sunrise FAST Classic, at Green Valley, 3:30 p.m.
■ Friday, White Pine Invitational, at White Pine in Ely, TBA
■ Wednesday, Laughlin Weekday, at Laughlin, 3:30 p.m.