Eagles' bench put to the test
December 20, 2017 - 3:47 pm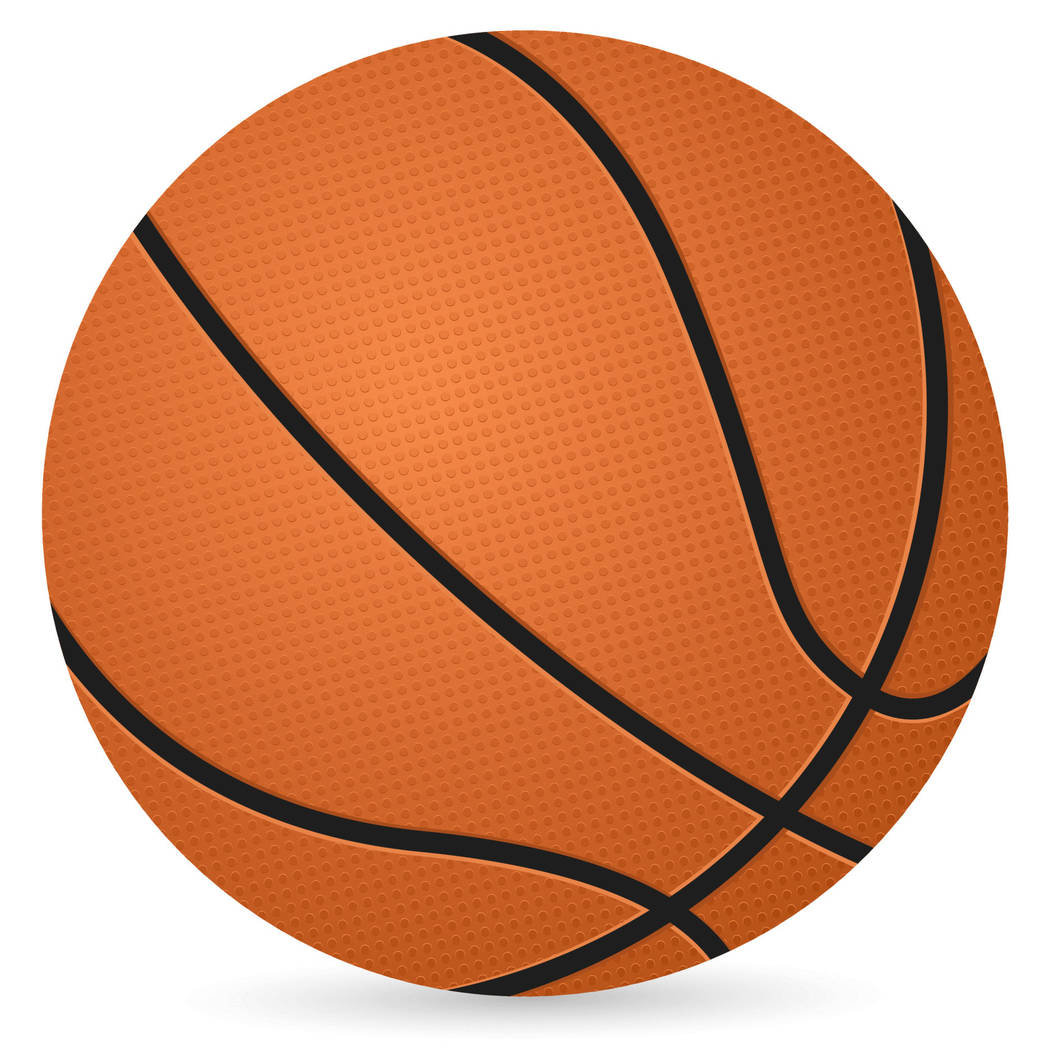 Making a statement before the holiday break, the Boulder City High School boys basketball team routed rival Virgin Valley 72-38 behind a handful of its reserves.
Pulling their starters early in the third quarter as a sign of mercy, the Eagles' bench accounted for 30 points on Dec. 14, flexing their depth as a roster.
"Honestly, this is one of the deepest teams I've ever played on," junior Derrick Thomas said. "We have different rotations where guys can go out there and give it their all for a few minutes and then come out for a breather and know the next guy will do their job. Definitely helps me pick my spots on offense and where I can be productive."
Having fresh legs throughout the contest, Thomas found his way to the basket with ease against the Bulldogs, scoring 13 points on a majority of layups and and-one opportunities.
Sharing primary scoring duties with senior guard Carson Balistere and junior forward Karson Bailey — who had 14 and 10 points, respectively, in the first half — the trio rested for the majority of the second half in favor of getting younger players quality minutes.
"I thought it was really important, especially with the way the game was getting out of hand, to pull our starters," head coach John Balistere said. "Obviously, we have confidence in our bench to get the job done, especially some of our younger guys. They came in and did a great job."
Outscoring the Bulldogs 41-20 in the second half, freshman Matt Morton took advantage of his second-half opportunity with 8 points in the third quarter, while seniors Teddy Lobkowicz and Jackson Wright scored 5 and 3 points.
Playing regularly, junior Elias Woodbury finished with 8 points, while freshman Ethan Speaker finished with 3 points.
Thomas said he sees a bright future for the league after how well the team executed.
"It's still a young season, but we're already clicking together on the court," he said. "This was a good win for us tonight, quality rivalry win. Now it's time for us to find our groove over the holiday break and practice some more and come out even better for the rest of league play."
Prepping for the remainder of league play after the start of the new year, the Eagles will travel to Paloma Valley, California, on Wednesday for the Paloma Valley Winter Shootout, where they're hopeful some stiff competition will help raise their game.
"I'm looking forward to the challenge," Carson Balistere said. "I really like this year's team. … We can compete with those California teams, and we can give them competitive games. That tournament is really going to help shape the rest of our season."
Contact Robert Vendettoli at BCRsports@gmail.com.
Upcoming games
Wednesday, Dec. 27, Valley View, California, at Paloma Valley Winter Shootout, 3:30 p.m.
Thursday, Dec. 28, Paloma Valley, California, at Paloma Valley Winter Shootout, 6:30 p.m.
Friday, Dec. 29, San Jacinto, California, at Paloma Valley Winter Shootout, 3:30 p.m.
Saturday, Dec. 30, unknown opponent, at Paloma Valley Winter Shootout, noon