Boulder City won't host basketball event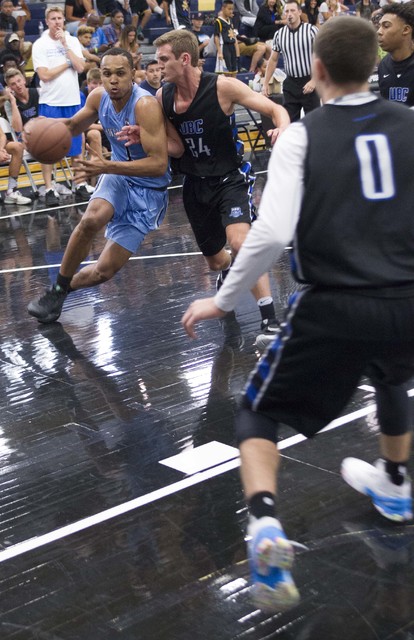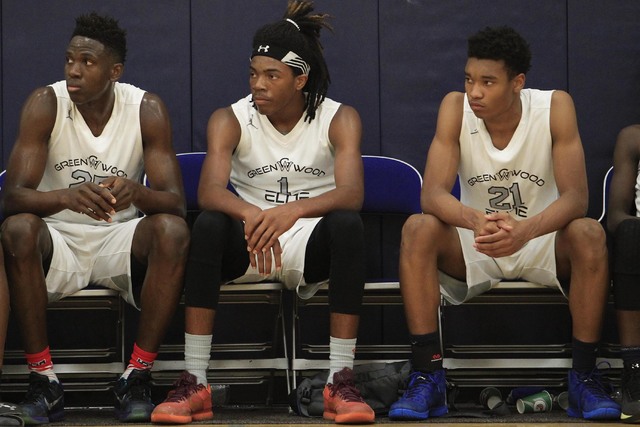 A potential fundraising opportunity for Boulder City High School has been canceled, due to lower than expected participation numbers in the Amateur Athletic Union (AAU) basketball Las Vegas Classic, presented by Big Foot Hoops.
Potentially one of the host sites this weekend for the tournament, Boulder City was no longer needed after unexpected dropouts from expected teams.
"It's unfortunate, to say the least, that we won't be able to host some games this weekend, but these things happen," said boys head basketball coach John Balistere, who is currently assisting Big Foot Hoops.
"Last year, they had around 1,500 teams from throughout the country participating, and this year, due to unexpected dropouts, the number sits around 1,300," he said.
With the chance of fundraising a few thousand dollars over the weekend gone for this summer, Balistere said it was definitely a blow for the school, but he's confident future opportunities will arise in the coming years.
"Every summer this is one of the biggest tournaments to end the AAU season," Balistere said. "The organizers are always looking for gyms to host sites. I'm hopeful and confident there's further opportunities down the road."
The Las Vegas Classic is scheduled for July 26-30 at several high schools throughout Las Vegas.
Contact Robert Vendettoli at BCRsports@gmail.com