Understanding bias helps build relationships
November 23, 2016 - 12:54 pm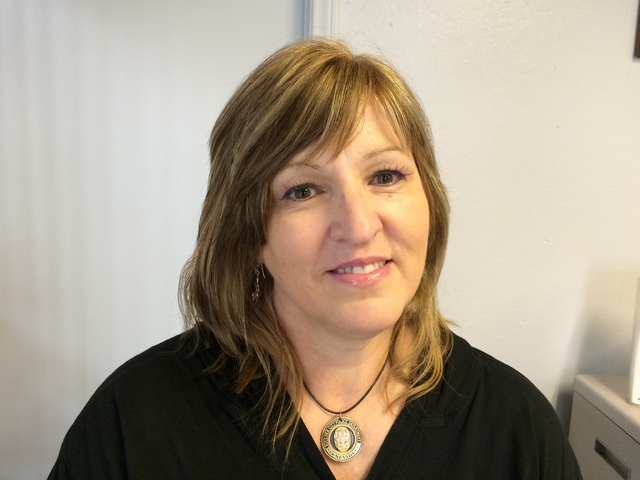 It appears we are at a point in the evolution of our country where it is important to understand bias and how it manifests itself in the relationship between police and the community officers are sworn to protect.
This is a complex topic and may take a few weeks to fully define in this limited forum. However, it is urgent that the relationship between the two be understood and supported. As we know, without trust no relationship can prosper.
Let's start with the basics. We are dealing with three types of bias: implicit, explicit and illicit. The basic definition of bias is the prejudging of people, places and things, and is a natural byproduct of our survival mechanism. We are programmed to evaluate and determine things about others constantly, even before the mind catches up.
Implicit is simply the preconceived belief outside of the conscious awareness of the person. Explicit is our personal preference such as the Denver Broncos, steak, country music, etc. We all have them and there are as many as there are people to think them. Illicit means breaking ethical or moral standards (and probably the law as well). Illegal is defined as forbidden by law or statute, contrary to or forbidden by official rules, regulations, etc.
As in our personal lives, everything matters within the context of any given situation. Reading people, understanding what is out of place and how to evaluate that is an unconscious process. It's important to be able to articulate why any attention was drawn to a specific person or situation.
Sometimes race may actually be an important factor. Sometimes it isn't. The same can be said of any physical attribute: age, gender, clothing, and so on — and all of it in the context of the situation at hand.
Next week we will expand more on the role of bias in law enforcement and how it affects what we do and how we do it.
Nov. 10 Traffic: A surprised driver received a warning for driving more than 50 feet in the center turn lane before merging at 10:40 a.m. in the 1200 block of Nevada Highway.
Drugs: A driver appears to be hard working and hard playing and now has a big bunch of explaining to do at 2:25 p.m. in the area of U.S. Highway 93 and Veterans Memorial Drive.
Thought for the day: Think ahead folks. If you intend to be under the influence of anything, get a designated driver (and possibly an undertaker).
Nov. 11. Traffic: A driver states her original plates were stolen and her husband hasn't put the replacement on the car so the officer does at 3:29 p.m. in the 1000 block of Nevada Way.
Theft: The family member is in the lobby to report the theft of money from a wallet but then decides not to press charges at 10:21 p.m. in the 1000 block of Arizona Street.
Thought for the day: The hard truth is that if you don't hold your kids accountable, then it will be that much easier for them to take advantage of others.
Nov. 12. Welfare: A caller is concerned with the welfare of a teenage-looking male in the company of an older man who both look to be homeless at 12:49 a.m. in the 1600 block of Nevada Highway.
Shots fired: A camper reports shots fired nearby his illegal camp at 11:24 p.m. in the area of mile marker 46 on U.S. Highway 95.
Thought for the day: There is no camping outside an established campground in the city limits.
Nov. 13. Domestic: A man and woman have a disagreement that results in facial cuts and a visit by police at 1:55 a.m. in the 800 block of Nevada Way.
Theft: When a clerk tells you that you must pay for a bag of ice it might just be easier to do so than take the time to return from home to do so at 11:20 a.m. in the 800 block of Nevada Way.
Thought for the day: The theft nets payment for the goods and a trespass from the area.
Nov. 14. Suspicious: Several callers report a person laying alongside the roadway near a gray vehicle at 8:38 a.m. in the area of Veterans Memorial Drive and U.S. Highway 93.
Family disturbance: A noncustodial parent is involved in a parental discipline issue at 6:29 p.m. in the 1400 block of Bronco Road.
Thought for the day: The subject laying alongside the road was transported by medical for dehydration. Thanks to everyone for their help in getting him to safety.
Nov. 15. Vagrancy: Several suspicious individuals have been seen loitering around the area at 6:37 a.m. in the 300 block of Lakeview Drive.
Destruction of property: The owner notes a broken window with signs of eggshells nearby at 6:30 p.m. in the 1100 block of Comanche Way.
Thought for the day: It takes very little for a prank to get pretty expensive folks.
Nov. 16. Found property: A Trilithic 360 DSP meter (huh?) was found in the street and another city department is assisting in finding the owner at 11:40 a.m. in the 1000 block of Arizona St.
Threats: A family member reacts less than appropriately when called with notice of a relative's death at 9:41 p.m. in the 100 block of Veterans Memorial Drive.
Thought for the day: Everyone reacts differently to bad news but it is better not to make an already bad time worse.
Call of the week: Civil: Officers are called for a parental discipline issue caused by a noncustodial parent causing household discord in order to "mess with" the former partner — at the expense of the child at 8:30 p.m. Nov. 13 in the 800 block of Avenue B. It's just one more example of why kids are so confused these days about appropriate behavior.
Tina Ransom is a dispatcher with Boulder City Police Department. She is coordinator of the Boulder City Citizen's Academy.