Museum drops entry fee, to boost educational programs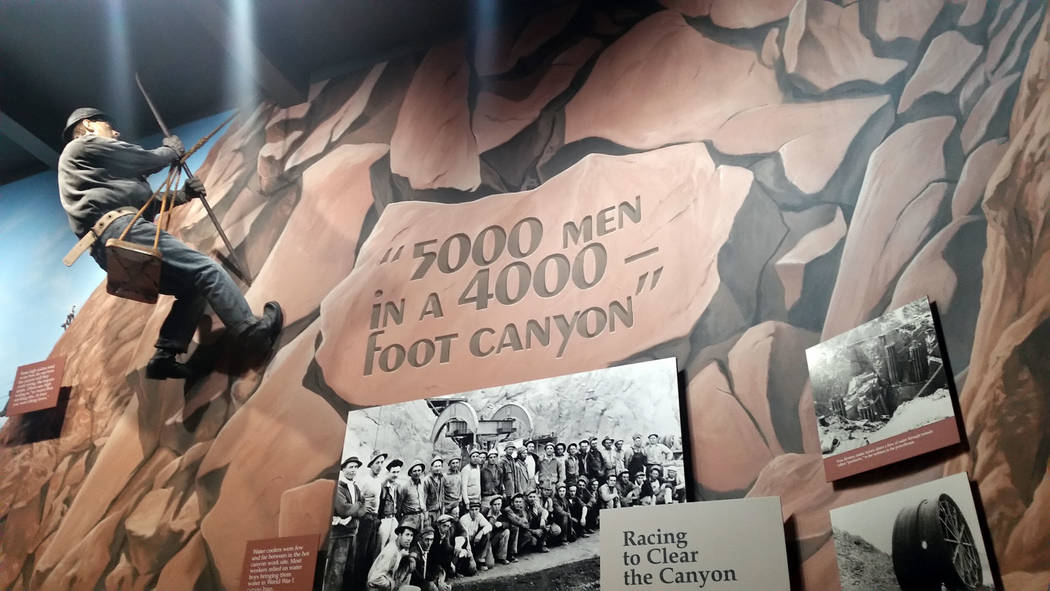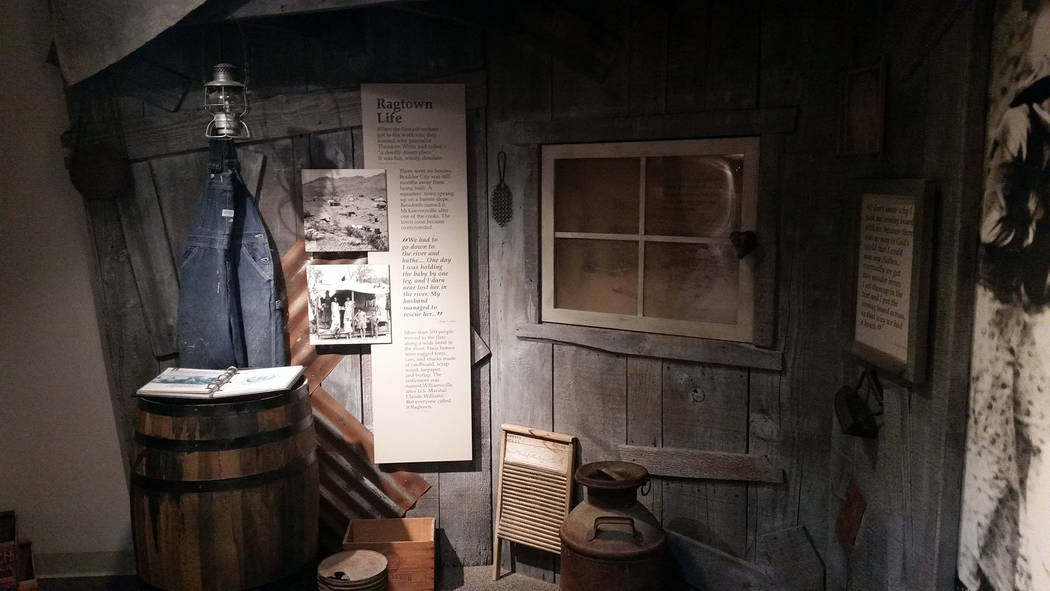 One of Boulder City's main attractions is changing to allow for more educational opportunities for residents and visitors.
Recently, the Boulder City/Hoover Dam Museum eliminated its $2 entrance fee.
Roger Shoaff, general manager of the Boulder Dam Hotel, the Boulder City Museum and Historical Association's largest asset, said the fee was eliminated May 1.
"I feel it is another way we are able to give to the community and make it accessible to everyone," said John Calvert, chairman of the Boulder City Museum and Historical Association.
Shoaff said he began looking at removing the fee several years ago after a consultant's recommendation based on how the hallway and entrance area near the museum were set up.
"It was a block. … We saw five to 700 (people) a month were turning around and leaving," he said. "It's a pretty nice museum, but you can't tell from the outside."
The museum, situated inside the Boulder Dam Hotel, 1305 Arizona St., aims to preserve, interpret, curate and communicate the histories of Hoover Dam and Boulder City.
Shoaff said the museum tested a no-admission policy for a month and found that donations from visitors were about equal to what would have been brought in from admission fees.
Since there is no longer an admission fee, donation jars have been placed near the museum exit as well as DipJars that allow people to donate with their credit or debit cards, he said.
"Everyone will have to leave past that. … Now we're going to get five to 700 more people going through," he said.
In addition to free admission, the museum's hours will be changing.
They will be extended to 7 a.m. to 7 p.m. from 10 a.m. to 5 p.m.
"This will allow more hotel guests to see it," Shoaff said. "Most get in too late or leave too early."
Hours for the gift shop will remain from 10 a.m. to 5 p.m. At the times outside of those hours, the museum will be unstaffed or a volunteer docent will be present.
"Our mission is to educate. … The more people we bring through, the more we are accomplishing our mission," Shoaff said. "The history of what happened here is important. There is a lot to learn."
Shoaff said he expects the new hours to take effect in August or September.
He also said a video aimed to attract visitors will be played near the entrance to the hotel instead of near the museum's entrance.
In addition changes at the museum, there are some personnel changes.
Museum Development Officer Leslie Woodbury recently resigned, which is effective at the end June, and Tiane Marie Munoz was hired to help increase the museum's online presence and engage the community.
Shoaff said Woodbury was brought in to run a capital campaign to pay down the museum's debt, which she did.
With the museum's mortgage debt paid down to $145,000 from $930,000, Shoaff said they can now focus on engaging the community and association members.
In that capacity, Munoz will expand the museum's social media presence and seek more interaction with the press.
"We're going to reinvigorate memberships in the larger community," Shoaff said.
There are also some new educational opportunities for children and adults.
Currently, there is one that supports the fourth- and 11th-grade social studies curricula. Shoaff said they are developing a program for seventh-grade students that focuses on science, technology, engineering and math (STEM) as well as looking for programs for other age groups.
For adults, the museum will bring back its Third Thursdays program. Shoaff said they plan to start with six a year. Those are expected to start next spring.
In July, there also will be professors and higher education employees from all over the country at the hotel for a UNLV study of the American Southwest and how it changed with the Hoover Dam.
"A lot of people use our archives and our knowledge," Shoaff said.
Contact reporter Celia Shortt Goodyear at cgoodyear@bouldercityreview.com or at 702-586-9401. Follow her on Twitter @csgoodyear.