Weekend's Best Bets, May 24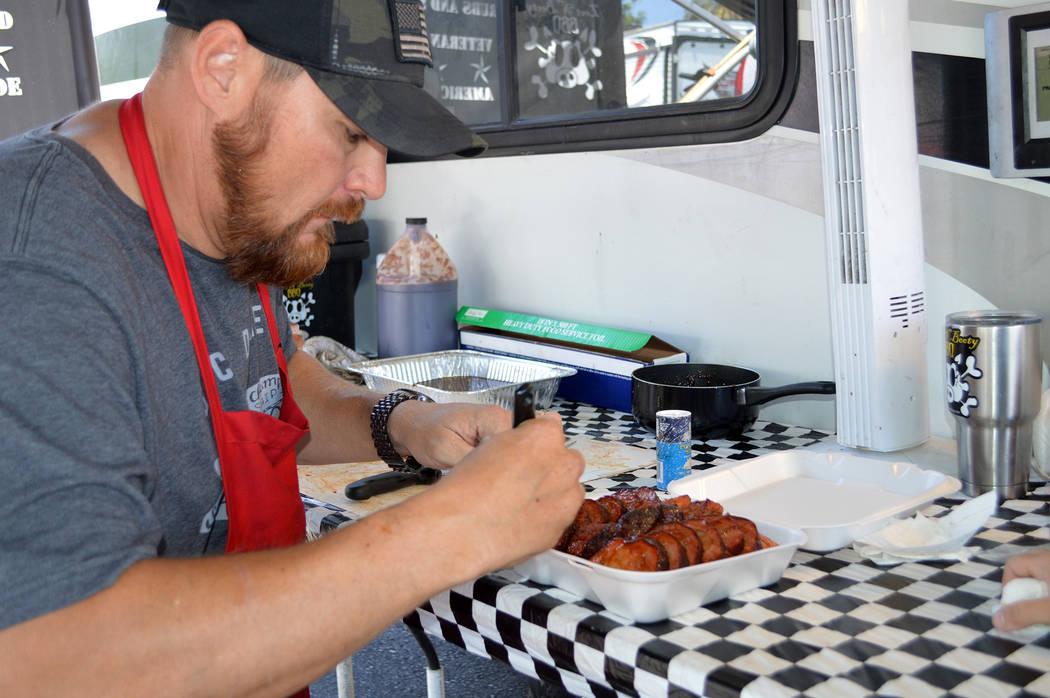 1 THEY'RE SMOKIN': More than 30 professional and amateur barbecue teams will converge on downtown Boulder City on Friday and Saturday for the Rotary Club of Boulder City's 14th annual Best Dam Barbecue Challenge. While the teams are preparing their entries, visitors can enjoy barbecue dishes from vendors, shopping and entertainment. Among the highlights are the rib-eating contest pitting Boulder City policemen against firemen, Best Dam Car Show and the KidsQue competition. Festivities begin at 4 p.m. Friday and 9 a.m. Saturday at Bicentennial Park, 999 Colorado St. Visit https://www.bestdambarbecue.com for more information.
2 REMEMBERING THE FALLEN: Memorial Day and the sacrifices made to protect our nation will be honored during several ceremonies Sunday and Monday. Fly Your Flags Over Hoover Dam Run will begin at 10 a.m. Sunday as hundreds of motorcyclists make their way to Southern Nevada Veterans Memorial Cemetery, 1900 Veterans Memorial Drive, for a special service. At 9 a..m. Monday, the American Legion, Post 31, and its auxiliary will hold a ceremony at Boulder City Cemetery, 501 Adams Blvd. At 1 p.m. Monday, the Nevada Department of Veterans Services will hold a ceremony in the chapel at the veterans cemetery.
3 GRAB YOUR DANCING SHOES: A social line dance will be held at 6:30 p.m. Saturday at Vinny's Pizzeria, 1632 Boulder City Parkway. Contact Lynn St. Pierre at 702-862-6558 for details.