December 28, 2016 - 2:35 pm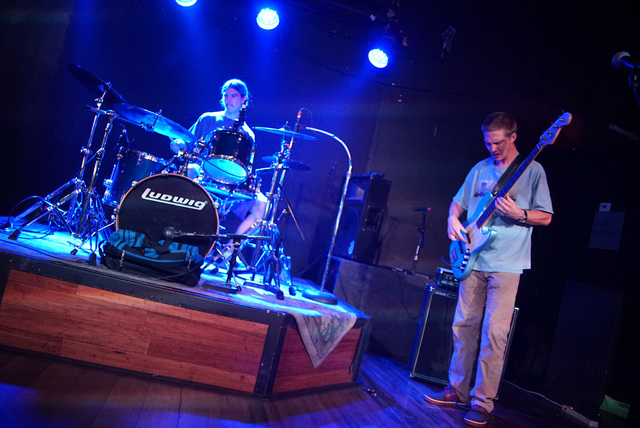 1 N.Y.E. DOUBLE FEATURE: The Dillinger will be hosting a New Year's Eve bash that is twice the fun as it teams with Forge Social House for a New Year's party on Saturday. DJ Ladyfingers will provide the tunes at The Dillinger's free moonwalk dance party, beginning at 8 p.m. The Forge Social House will host a formal New Year's Eve party with performances by Brother Mister and Bazooka Zac. Bazooka Zac is a producer and performer born and raised in Boulder City who is currently touring to promote his latest self-produced album, "Patterns in Nature." Admission to Forge Social House is $10 and will include champagne toasts at the top of each hour, beginning at 9 p.m., as the clock strikes midnight in various time zones.
The Dillinger is at 1224 Arizona St., Forge Social House is at 553 California Ave. For more information, call 702-293-4001 or visit https://www.facebook.com/events/1775863049333077.
2 CLASSIC ROCKERS: Las Vegas classic rock cover band Updog will perform during the Hoover Dam Lodge's New Year's Eve celebration Saturday night. The free entertainment will run from 5 p.m. to 2 a.m. and will also feature a DJ. Festivities at the lodge will include food and drink specials in the Bighorn Cafe &Steakhouse, with a midnight cake and champagne toast, as well as a slot tournament with a $500 first-place payout. Entry to the tournament costs $10. The lodge is at 18000 U.S. Highway 93. For more information, call 702-293-5000.
3 COUNTDOWN GETDOWN: Great Jones Band will perform during the New Year's Eve bash at Boulder Dam Brewing Co. on Saturday evening. Father and daughter duo John and Michelle Picini lead this Las Vegas-based four-piece cover band that plays a wide variety of popular hits, including classic rock, modern rock, '80s favorites and pop standards. The bash will also feature raffles and prizes, including a tropical vacation, and a free champagne toast at midnight. Music begins at 8 p.m. The Brewpub is at 453 Nevada Way. Call 702-243-2739 or visit www.boulderdambrewing.com for more information.