November 9, 2016 - 1:37 pm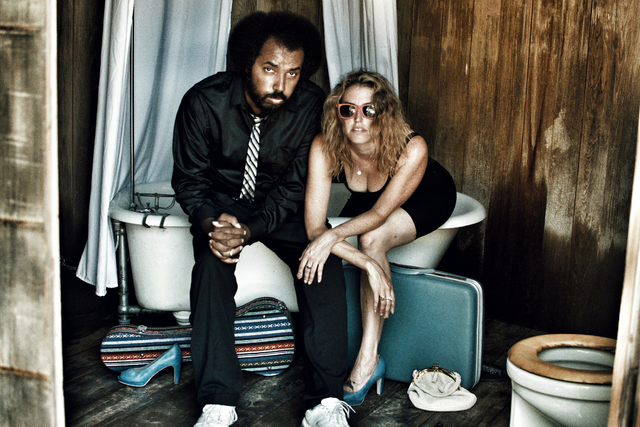 1 NASHVILLE ECLECTICS: Whitherward performs at Boulder Dam Brewing Co. on Friday, with music starting at 8 p.m. The quartet formed in Nashville in 2013, led by singer-songwriters Ash and Ed, and have build a varied catalog of songs with hard-hitting vocals backed by thunderous guitars. Their eclectic sound draws inspiration from rock, folk, jazz and trip hop, with songs that take aim squarely at the human condition. The Brewpub is at 453 Nevada Way. Call 702-243-2739 or visit boulderdambrewing.com for more information.
2 DOWNTOWN GLOW WALK: The Best Dam Wine Walk and Second Saturday celebration returns to downtown from 4 to 8 p.m. Saturday. Glow Walk is the theme of this month's festivities, and more than 20 location will participate. Tickets are $25 per person, $45 per couple. Purchase a wine glass and wristband at the first stop, Boulder City Chamber of Commerce, 465 Nevada Way. There also is a $105 hotel stay package that includes two tickets, overnight lodging and shuttle service to and from Hoover Dam Lodge. The last wine glasses will be sold at 6:30 p.m. For more information on the hotel package, call 702-293-5000.
3 WINTER ART ABOUNDS: The Winter Arts Spectacular and Winter ArtFest will be held in downtown Boulder City on Saturday and Sunday. Admission is free. The Boulder City Art Guild will host its 12th annual Winter ArtFest from 9 a.m. to 4 p.m. each day at the Boulder City Parks and Recreation Department's gym, 900 Arizona St., with more than 35 artists and crafts dealers from around Southern Nevada. Concurrently, the Winter Arts Spectacular will be held from 9 a.m. to 5 p.m. both days at Bicentennial Park, 999 Colorado St. The spectacular will feature 50 arts and craft vendors as well as food trucks, a Cadillac car show and a performance by the School of Rock Green Valley at noon on Sunday. For more information on the spectacular, visit artisancraftfestival.com/winterart/ and for information on the guild's festival, visit bouldercityartguild.com/art-festivals/.