September 14, 2016 - 1:11 pm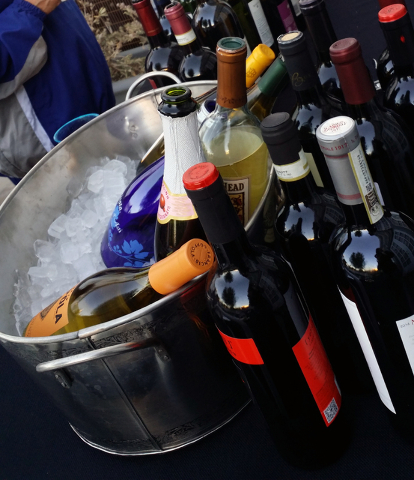 1 SWEET SOMMELIER: The American Association of University Women will host its semiannual wine and chocolate tasting from 6-9 p.m. Saturday at the Boulder Dam Hotel, 1305 Arizona St. Tickets are $10, and attendees will receive a souvenir Boulder Dam Hotel wine glass in addition to all the wine and chocolate they care to enjoy. All of the wines and chocolates are donated by members, so all of the proceeds will go toward scholarships for local women who are returning to college. To learn more, visit http://bouldercity-nv.aauw.net/tastings/.
2 HEROIC CELEBRATION: The first Boulder City Hero and First Responder Appreciation Day event will be held from 1-4 p.m. Saturday at South Escalante Park at 1007Arizona St., adjacent to the police department. People will have the chance to interact with local police officers and firefighters and thank them for what they do for the community. The event is free to attend, and there be music as well as vendors with refreshments, including Fox Smokehouse BBQ, which will be serving free lunches to all police and fire department members. For more information, visit http://bit.ly/2cU9QDB.
3 MUSIC MAN: Folk singer-songwriter S.E. South will perform at the Boulder Dam Brewing Co. on Saturday. The bluesy Las Vegas resident composes and produces much of his own music, including two albums under the nom de plume Birdwu that have drawn accolades from as far away as Romania and the Ukraine. The free all-ages show gets underway at 8 p.m. The Brewpub is at 453 Nevada Way. Call 702-243-2739 or visit www.boulderdambrewing.com for more information.