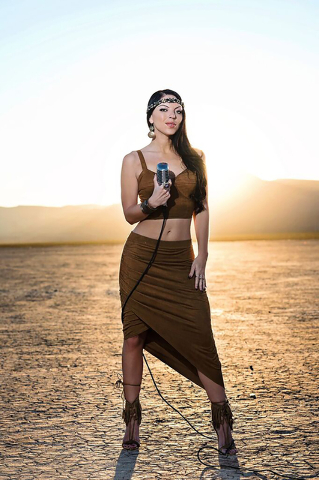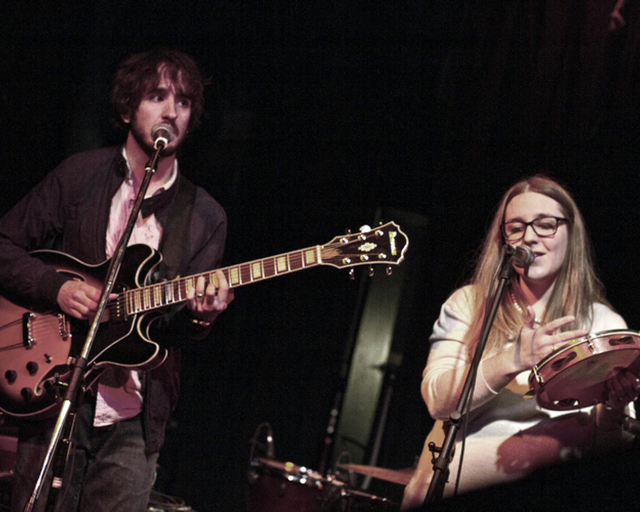 1 ALL THAT JAZZ: Madelyn Feller will perform at 8 p.m. Saturday at the Boulder Dam Brewing Co., 453 Nevada Way. The Las Vegas-raised singer-songwriter has followed in the steps of her godfather, the former showroom conductor for the Las Vegas Riviera who, from 1964 to 1996, played with the likes of Tony Bennett and Liza Minnelli. Feller blends influences like Norah Jones and Billie Holiday with elements of Deep House and Bossa Nova to create a sound that is all her own. Feller's band, featuring up-and-coming guitar player Sean Carbone, plays her original numbers as well as a variety of covers adapted for their own style. For more information on Feller, visit facebook.com/madelynfeller/?pnref=lhc.
2 BEAT THE HEAT: Though there is a chance of rain Friday evening, the National Weather Service predicts temperatures will remain around 100 degrees for most of the weekend. That makes it a perfect time to cool off in the watery playground of the splash pad at Veterans' Memorial Park, 1650 Buchanan Blvd. or to take a dip while checking out the wiggle bridge and the climbing wall at the Boulder City Pool, 861 Avenue B.
3 BRAZILIAN FOLK ROCK: Latin-American indie-folk band In Rooms will perform at The Dillinger Food and Drinkery on Saturday. The duo offers a mix of classic Brazilian covers and original music, blending pop and traditional, as well as modern, Latin-American sounds with breezy melodies and jazz-influenced, syncopated harmonies. The free show begins at 8:30 p.m. The Dillinger is at 1224 Arizona St. For more information, call 702-293-4001 or visit thedillinger.com.