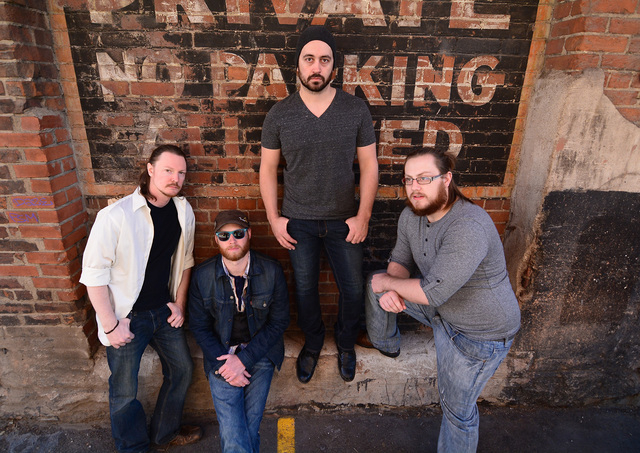 1WIG OUT: The Best Dam Wine Walk and Second Saturday celebration returns to downtown from 4-8 p.m. Saturday. "Wig Out Walk" is the theme of this month's event. There will be more than 20 participating locations. Tickets are $25 per person or $45 a couple. Purchase a wine glass and wristband at the first stop, Boulder City Chamber of Commerce, 465 Nevada Way.
2MUSICAL STORYTELLERS: Jesse R.S. will perform at Boulder Dam Brewing Co. on Saturday evening. Based in Denver, Colorado, the four-piece band describes itself as an indie rock group with folk and funk influences. They combine elements of storytelling songwriting with a tight-knit rhythm section along with saxophone, clarinet, ukulele and Irish whistle to create a musical blend to appeal to myriad tastes. Music begins at 8 p.m. The Brewpub is at 453 Nevada Way. Call 702-243-2739 or visit www.boulderdambrewing.com for more information.
3RIDE THE TRAIN: Head over to the Nevada State Railroad Museum and the Nevada Southern Railroad for a trip along the rails while learning about the area's history. Trains depart at 10 and 11:30 a.m. and 1 and 2:30 p.m. Saturdays and Sundays. The museum, at 601 Yucca St., is open from 8:30 a.m. to 3:30 p.m. on weekends. Fares are $10 for those 12 and older, $5 for children 4-11, and free for children 3 and younger. Call 702-486-5933 or visit nevadasouthern.com for more information.