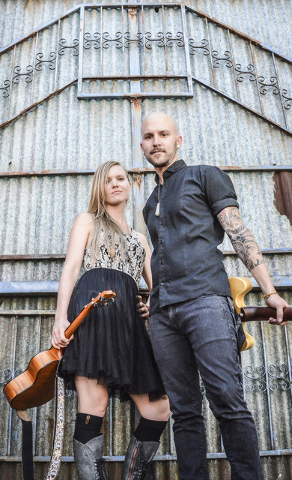 1EGG HUNT: Area youngsters are invited to meet the Easter Bunny and hunt for treasures during the 62nd annual Easter Egg Hunt in Wilbur Square Park in downtown Boulder City. Photos with the Easter Bunny begin at 8 a.m. and the egg hunt for toddlers through second grade is set to start at 9. Boulder City United Methodist Church is presenting the free community event. For more information visit www.bouldercityumc.com or call 702-293-7240.
2CRAFT-BREWED COMPOSITIONS: You Knew Me When will perform at Boulder Dam Brewing Co. at 8 p.m. Saturday. Once based in Nashville, the indie folk-rock duo has been touring the nation, helping promote craft breweries and the appreciation of live music. They will be sharing tunes from their latest album, "We Found Roads." The Brewpub is at 453 Nevada Way. Call 702-243-2739 or visit www.boulderdambrewing.com for more information.
3RELAY BIG SALE: Relay for Life of Boulder City is presenting a parking lot sale at Marshall Plaza, between Chilly Jilly's and Vinny's Pizzeria, to raise funds for its fight against cancer. The sale is scheduled from 7 a.m. until 2 p.m. One of the Relay teams is planning a Top Hat and Tails dog show at 10 a.m.