December 13, 2017 - 3:15 pm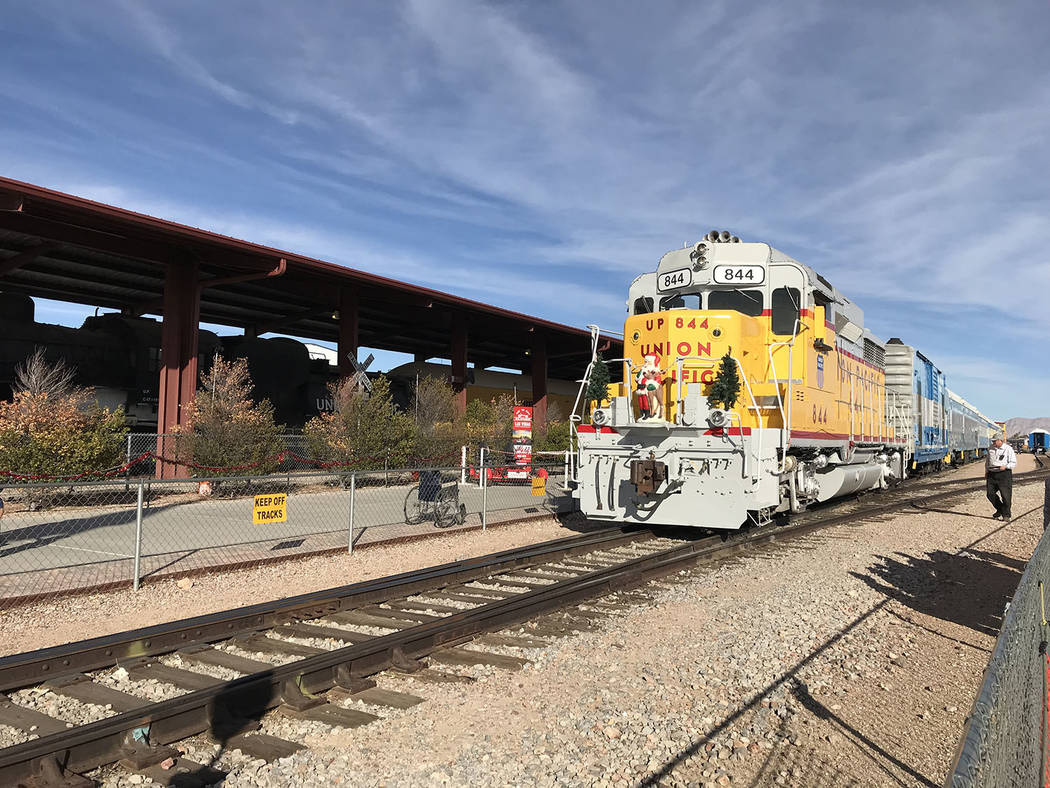 1 LIGHT UP THE NIGHT: Christmas festivities get into full swing at St. Jude's Ranch for Children during the 11th annual Night of Lights. Between 5-8 p.m. Saturday the ranch will be aglow in colorful lights as music, games, a hayride and performance by magician Lance Burton fill the schedule of activities. Food also will be available, with all proceeds benefiting the ranch at 100 St. Jude's St. For more information, call 702-294-7100 or visit http://stjudesranch.org.
2 EVENING EXCURSION: Get those holiday PJs ready for Nevada Southern Railway's Pajama Train. The train departs the depot at 6 and 8 p.m. tonight and Friday, Dec. 14 and 15, with additional trips planned on Dec. 21, 22 and 23. Visits from Santa, story telling, hot chocolate and cookies highlight each round-trip ride. The trip begins and ends at the Nevada State Railroad Museum, 601 Yucca St. Tickets range from $20 to $30 per person, depending on type of seating. For more information, call 702-486-5933 on weekends or visit http://www.nevadasouthern.com anytime.
3 CHRISTMAS SPECIAL: The Tap is hosting the Cassie Ramone Christmas Special on Saturday. The show is an cozy and introspective holiday program for all ages. Ramone of Vivina Girls has done a yearly Christmas tour for the past two years. This year's program also features Colleen Green and No Tides. Tickets are $8 and available for purchase at The Tap, 704 Nevada Way. The doors open at 9 p.m.