November 29, 2017 - 3:51 pm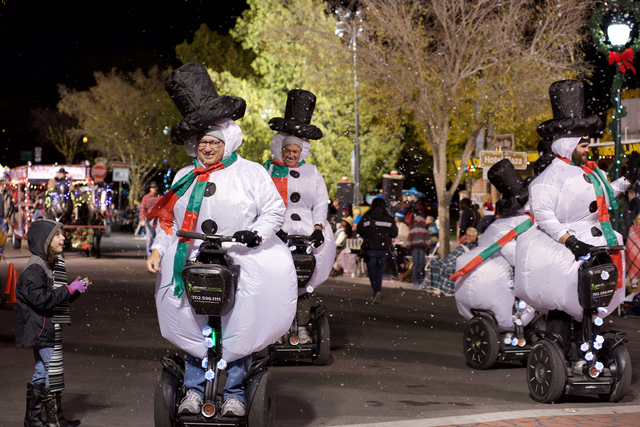 1 ELECTRIC PARADE: Downtown Boulder City will be awash in an assortment of colorful lights for Santa's Electric Night Parade. The annual event features floats and vehicles covered in lights, musical ensembles and, of course, Santa Claus. The parade, presented by the Boulder City Chamber of Commerce, begins at 4:30 p.m. and travels through the historic district along Nevada Way.
2 SINISTER STORIES: Join local historian Dennis McBride as he shares macabre tales of murder and mayhem from Boulder City's past during "Blood in the Gravy" at 7 p.m. Friday at Forge Social House, 553 California Ave. Among the events explored that occurred between 1937 and 1962 are the city's first known murder, the first drowning at Lake Mead and the first suicide at Hoover Dam. Because of the mature nature of the presentation, which will include graphic images, only those 18 and older will be admitted. Tickets are $10 and can be purchased in advance at The Dillinger Food and Drinkery, 1224 Arizona St. Visit www.facebook.com/events/1440464646001830 for more information.
3 UNIQUE CRAFTS: Holiday gifts and an assortment of handcrafted wares highlight the annual Doodlebug Bazaar presented by the Community Club of Boulder City. There will be more than 100 vendors inside and outside the Boulder City Recreation Center, 900 Arizona St. Hours are 9 a.m. to 4 p.m. Saturday. Admission is free. The club uses proceeds from the bazaar to benefit numerous activities and nonprofits throughout town.