Veteran actor Hudson to bring Dr. Seuss, Houdini shows to library
February 17, 2016 - 3:36 pm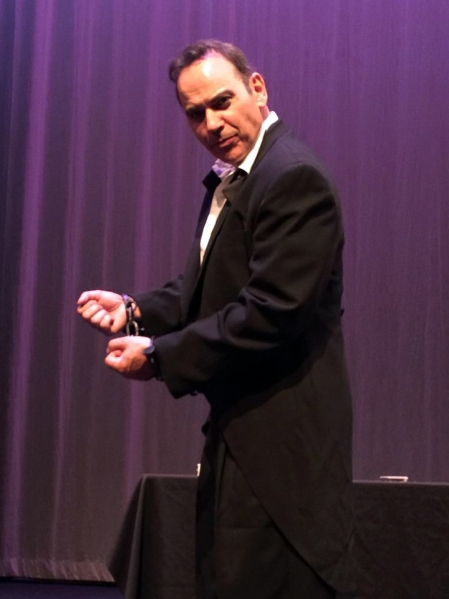 Veteran actor and impressionist Duffy Hudson is returning to Boulder City Library on Feb. 27 for two performances.
Hudson will bring two one-man shows to the library, performing as author Dr. Seuss and magician Harry Houdini. The Dr. Seuss show is scheduled for 11:30 a.m. and the Houdini performance will begin at 2:30 p.m.
In "Duffy Does Dr. Seuss" the actor will don the Cat in the Hat's famous red and white striped hat as he recites several of the noted author's works, including "Horton Hears a Who," "And to Think I Saw it on Mulberry Street," "The Sneetches," "The Zax," The Big Brag" and "What Was I Scared Of?"
The afternoon performance will feature the actor recreating several of Houdini's magic tricks and escapes, while offering glimpses into his life. It will focus especially on Houdini's promise to communicate from the "other side" after he died.
In the past, Hudson has performed as George Burns, Albert Einstein and most recently as Audie Murphy. He also presented Charles Dickens's classic tale "A Christmas Carol" as a one-man show.
Both shows are sponsored by Copper Mountain Solar.
There is no cost to attend.
The library is at 701 Adams Blvd. The shows will be presented in the community room.
For additional information, call the library at 702-293-1281.