November 30, 2017 - 10:34 am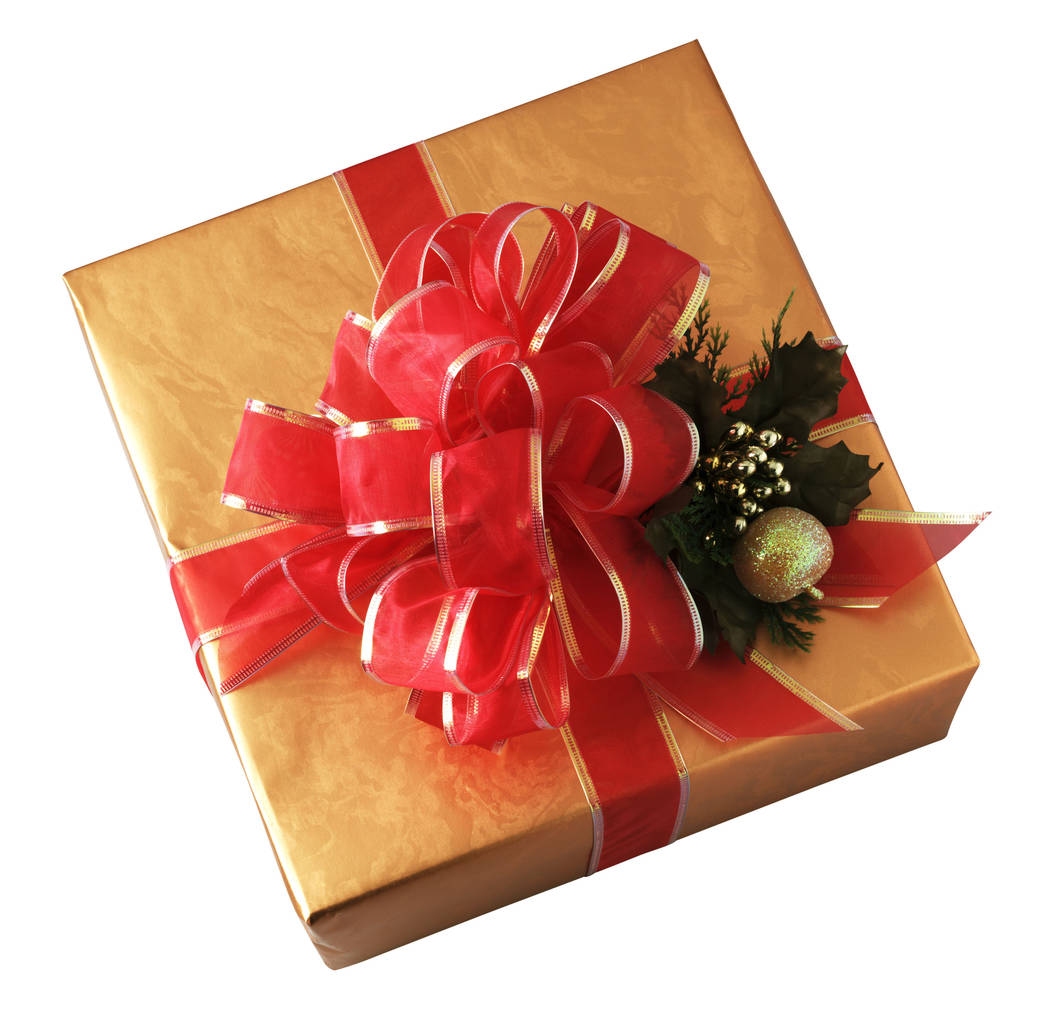 NOV. 30, LUMINARIA AND LAS POSADAS:
The yearly, free event starts at 6 p.m. and is hosted by the Boulder City United Methodist Church. It features a processional, live nativity, music and a sing-along. It will be held in the old gym at the Boulder City Parks and Recreation Center, 900 Arizona St. Hot chocolate will be served after.
DEC. 1, FIFTH STREET CHRISTMAS LIGHTS: Join Dale Ryan and Dyanah Musgrave at 5:15 p.m. as they turn on the lights at the home at 1525 Fifth St., for the first time this season. This marks the 14th year Ryan has transformed the front yard of their home into a winter wonderland with a ski lift, merry-go-round, Ferris wheel, trains, snowmen and other holiday accents. Santa, Mrs. Claus and Jingle Cat will join the festivities. Last year, the home was a winner of ABC's "The Great Christmas Light Fight."
DEC. 1, CHRISTMAS TREE LIGHTING: Boulder City's official Christmas tree in Frank Crowe Park on Nevada Way in downtown Boulder City will herald in the holiday season as Santa, Mrs. Claus and Jingle Cat help turn on the lights. There will be live entertainment and hot chocolate. There is no admission.
DEC. 1, A POLAR EXPRESS DANCE EXTRAVAGANZA: A true holiday tradition, Dance Etc. students will perform at the historic Boulder Theatre, 1225 Arizona St., at 7:30 p.m. The hour-long show tells the Christmas story through dance and music. Tickets are $25. For more information, call 702-293-5001 or email danceetcnv@yahoo.com.
DEC. 2, CHRISTMAS COOKIE SALE: Faith Christian Church continues its sweet holiday tradition with its annual cookie sale. Doors open at 9 a.m. at the church, 1100 Buchanan Blvd. Cookies are sold by the pound. For more information, call 702-293-2454.
DEC. 2, SANTA'S PICTURE PARTY: Children can take pictures with Santa and will receive a free coloring book and goodie bag. It goes from 11 a.m. to 1 p.m. and takes place on the stage in Boulder City Parks and Recreation Center, 900 Arizona St. Attendees can also sneak a picture with Jingle Cat if they can find her hiding spot in the Doodlebug Bazaar.
DEC. 2, DOODLEBUG BAZAAR: This large craft show is presented by the Boulder City Community Club and features handmade crafts from artists throughout the Southwest. It's free and open to the public. It runs from 9 a.m. to 4 p.m. at the Boulder City Parks and Recreation Center, 900 Arizona St. More than 130 vendors are scheduled to participate.
DEC. 2, SANTA TRAIN: The Santa Train begins its first run of the season at 10 a.m. Riders take the train out to Railroad Pass and then return to the depot at 601 Yucca St. They can also ride the live steamers trains for a donation. The Eureka wood-fired steam locomotive will also return this year for special runs. Additional dates for the Santa Train are Dec. 3, 9, 10, 16, 17. Times are: 10 and 11 a.m., noon, 1, 2 and 3 p.m.
DEC. 2, SANTA'S ELECTRIC NIGHT PARADE: This free parade features spectacularly lit floats, bands, marching groups and more. It starts at 4:30 p.m. on Nevada Way near Wilbur Square Park and will travel through the downtown area to Fifth Street.
DEC. 2, PARADE OF LIGHTS: Lake Mead Boating Association's annual Christmas Parade of Lights starts at 6:30 p.m. at Lake Mead National Recreation Area. It features boats decorated in lights and other Christmas decorations. Those who want to enter a decorated boat need to register by 2 p.m. Saturday. The parade can be viewed from Boulder Beach. Contact Lake Mead Boating Association at http://bit.ly/2Ag4RqL or email searay300da@aol.com for more information.
DEC. 7, PAJAMA TRAIN: Part of the Southern Nevada Railway, this special train ride takes place in the evening at 6 and 8. The train rides begin on Dec. 7 with additional dates of Dec. 8, 14, 15, 21, 22 and 23. The train departs from the depot at 601 Yucca St.
DEC. 8 & 9, RED MOUNTAIN CHOIR: Red Mountain Choir is holding its Christmas Concert, "All is Bright," at 7:30 p.m. Dec. 8 and 9 at the Elaine K. Smith Center, 700 Wyoming St. Lisa Gillespie is conducting, and she will be accompanied by Ashley Peel on piano, Carmella Cao on flute, Emelie Carranza on trumpet, Francyl Gawryn on guitar, Adam Hallam on percussion, Molly Murphy on violin and Tim Thomas on bass. The Martha P. King Singers will also perform. Adult tickets are $10 and can be purchased at the Boulder City Chamber or Commerce, 465 Nevada Way, or at the door. Children and students are free.
DEC. 9, PANCAKE BREAKFAST: This year the Boulder City Cruisin' Association and the Boulder City Elks are hosting a pancake breakfast and toy drive to benefit children and senior citizens of Boulder City who are in need and have signed up with Emergency Aid of Boulder City. The event will be held at the Elks Lodge, 1217 Boulder City Parkway, from 8-10 a.m. Admission is an unwrapped toy valued at $10 or more, a gift card with a value of $10 or more, or a cash donation. Each gift will receive one raffle ticket. Additional raffle tickets will be sold for a flat-screen television.
DEC. 9: LAKE MEAD HOLIDAY OPEN HOUSE: Visitors can stop by the Desert Discovery Center at the Alan Bible Visitor Center in Lake Mead National Recreation Area and talk with rangers from 10 a.m to 3 p.m. There will also be discounted items for sale in the visitor center's store during the open house. The visitor center is at 10 Lakeshore Road.
DEC. 9: HOME TOUR: Presented by the Boulder City Branch of the American Association of University Women, the home tour features seven stops. It goes from 1-4 p.m, and tickets are $10. Tour participants can visit the homes in any order. Maps to the locations will be given out at the first stop, Boulder Dam Hotel, 1305 Arizona St.
DEC. 9: BEST DAM WINE WALK: The wine walk begins at 4 p.m. at Sew Eclectic, 1407 Arizona St., and features an ugly sweater contest. The contest will be judged by Massage By Dawn. She will receive images of all the guests that check in and get their photo taken by Pam from 28 Sunflowers. Tickets are $25 for one and $45 for a couple. Attendees can also receive $5 off if they bring back a previous Best Dam Wine Walk glass.
DEC. 9: GINGERBREAD LIBRARY BUILDING: People can build their ideal library out of gingerbread. Sign up at the youth department at the Boulder City Library, 701 Adams Blvd. The event starts at 1 p.m., and participants can work in groups or individually.
DEC. 9 & 10: SANTA'S NORTH POLE GIFT AND CRAFT SHOW: This event features a variety of crafts and arts from different vendors. It runs from 10 a.m. to 5 p.m. at the Boulder City Parks and Recreation Center, 900 Arizona St. Proceeds will benefit the Wounded Women Warriors veterans group.
DEC. 16: 11TH ANNUAL NIGHT OF LIGHTS: Join St. Jude's Ranch for Children, 1oo St. Jude's St.t, for their family-friendly community event that features entertainment, reindeer games, arts, crafts, music, food, and pictures with Santa. It goes from 5-8 p.m.
ANGORA FAMILY NATIVITY: In its 61st year, the Angora Family Nativity is now open at 1296 Lynwood St. in the Gingerwood Mobile Home Park. It is open 24/7 and best viewed after dark.