Filmmakers attracted to Dam Short Film Festival
February 6, 2014 - 5:16 am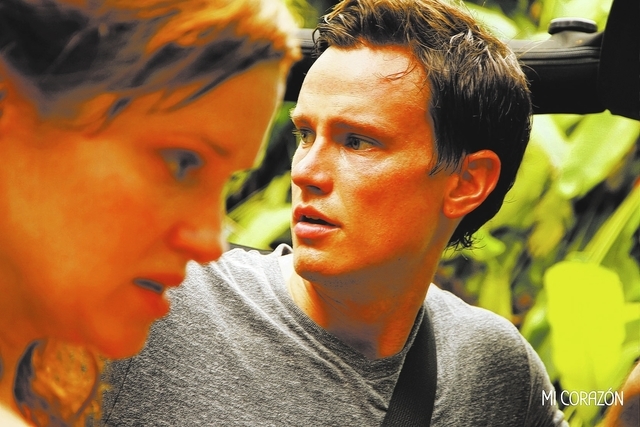 The 10th annual Dam Short Film Festival is taking over the Boulder Theatre Feb. 12-16, and is promising to attract more filmmakers than ever before.
This year, 38 film crews are confirmed to attend the festival, some coming from as far as Thailand to represent their screenings, festival director John LaBonney said.
However, LaBonney believes the total number of crews will top last year's 41, for an all-time record closer to 50. A crew can consist of one or more individuals.
"People always show up that we haven't heard from," he said. "We haven't heard from a lot of the Nevada filmmakers I'm expecting to be here."
The festival, which is open to the public, has long prided itself on being a festival that is extremely attentive to filmmakers, contrasting larger, more crowded film festivals. And after 10 years, it seems word about the small festival in the friendly town is spreading within the filmmaking community.
Los Angeles-based Marielle Woods will be attending the festival for the first time. She is the director of the featured film "Mi Corazon," which she said was filmed in Puerto Rico and is "a story about moral ambiguity and how well we really know ourselves."
She said the festival was recommended to her by other filmmakers and "the name kept popping up in things I've been reading about fests not to miss."
Woods has not yet stepped foot in Boulder City, but she said in dealing with festival staff she already feels like the festival is "very accessible," and she has been made to feel like her film is important.
"Everybody should feel that way," she said.
Russell Nickel, a film student from Orange County, Calif., will be returning to Boulder City this year to represent the horror/comedy "Zombielust," which he wrote and produced.
Nickel said he attended a few festivals last year in support of a friend's film, and the Dam Short Film Festival was his favorite.
"It was the best one by far. Everyone was so nice and the films were so good … we wanted any excuse to go back," he said.
The festival also has received recognition from more than just filmmakers. On Feb. 12, U.S. Sen. Harry Reid issued a certificate of commendation for the "very special" occasion of the festival's 10th anniversary.
LaBonney, who became director in 2011, credits the festival's success to a "controlled growth" philosophy.
"It's very important not to go over budget if you want to survive as a film fest. And that's how a lot of the other film fests end up in trouble," he said.
This is the first year the festival will last five days, boasting a record number of 171 short films in 26 program blocks in the genres of international, comedy, drama, horror and the festival's most popular film block, the "Nevada filmmakers" showcase.
A five-day festival pass can be purchased for $100 at the theater box office during the festival or in advance on the festival website, www.damshortfilm.org. Box office hours are 11:30 a.m. to 10:30 p.m. Feb. 12-15, and 11:30 a.m. to 8 p.m. Feb. 16.
Single-day ticket bundles, containing tickets to all program blocks on any one day, can be purchased for $30.
Individual tickets for a program block, containing anywhere from three to 15 short films, can be purchased for $7.