Film fest organizers gear up for 13th annual event
January 18, 2017 - 3:28 pm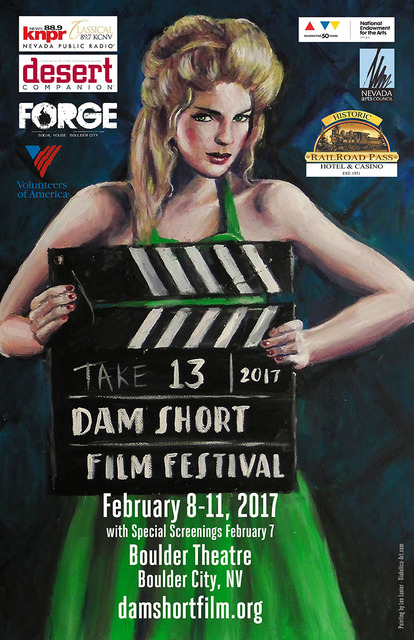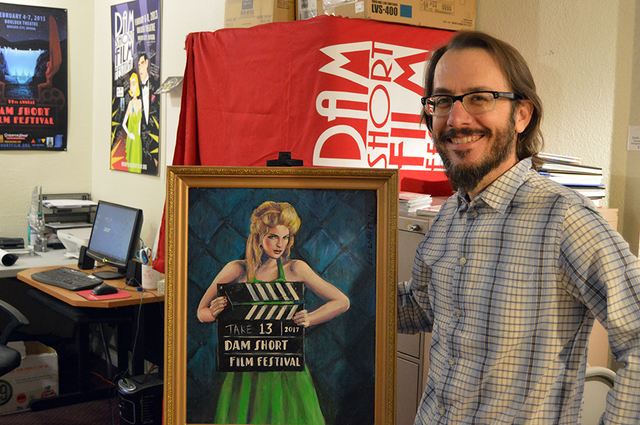 Filmmakers from all over the country will converge on Boulder City on Feb. 8 for the Dam Short Film Festival at Boulder Theater.
The three-day festival will feature more than 100 short films lasting up to 40 minutes in genres from comedy to science fiction.
Lee Lanier, executive director and co-founder, said that Southern Nevada should be excited by the cinematic talent showing their films at the festival.
"We have a lot of filmmakers who have submitted some great work," Lanier said. "The cool thing about our festival is we don't care about where you come from or what past work you have done. We only care about good filmmaking and we have a lot of filmmakers who have made some incredible films."
In celebration of the event's 13th year, Lanier has organized a special screening Feb. 7, the night before the festival's official start. The screening will feature music videos directed by Nevada filmmakers as well as another film collaborated by six Southern Nevada filmmakers.
"Music videos are a new category we thought we would add this year since some directors can make some excellent work on music videos," Lanier said. "We also have six Nevada directors premiering a collaborative film that night which I think is going to be really exciting."
Barb Morris, who has volunteered at the festival since it began in 2005, said the event just gets bigger and better every year.
"There are so many films now that you can watch whatever you want," Morris said. "They get directors with big budgets to come to the festival."
Lanier said the cool aspect of the film festival was that filmmakers with $75,000 budgets and $50 budgets get to share their work on equal ground.
Another longtime volunteer, Ihla Crowley, said the festival has only gotten stronger because of support from communities like Boulder City, Las Vegas and Henderson.
"The community has always been great at coming out to see the films," Crowley said. "We always have so many people from all over Southern Nevada coming to watch the filmmakers' work and ask them questions afterwards."
Lanier agreed, stating that Boulder City makes it a fun film festival for patrons and filmmakers alike.
"If you look at the event, everything from the theater to where we hold the party is within a 100 feet of each other," Lanier said. "The smallness of Boulder City gives the festival a really close-knit feel for everyone involved."
Morris said that Boulder City residents should thank Lanier and his co-executive director and wife, Anita Lanier, for setting up such an important event for 13 years.
"Year after year Lee and Anita do one hell of a job putting on this festival and year after year everyone loves it," Morris said. "I don't know how they do it and they deserve our thanks."
Advance tickets are on sale, which Lanier said he recommends for the Friday and Saturday shows, which sold out last year.
Tickets are $9 per program, which includes three to nine films, or $35 for a one-day pass. Four-day passes are $100; VIP and sponsor passes also are available.
The festival also is still searching for volunteers.
For tickets or more information, visit damshortfilm.org.
Contact reporter Max Lancaster at mlancaster @bouldercityreview.com or at 702-586-9401. Follow him on Twitter @MLancasterBCR.