Festival draws raves reviews from filmmakers, fans
February 1, 2017 - 2:43 pm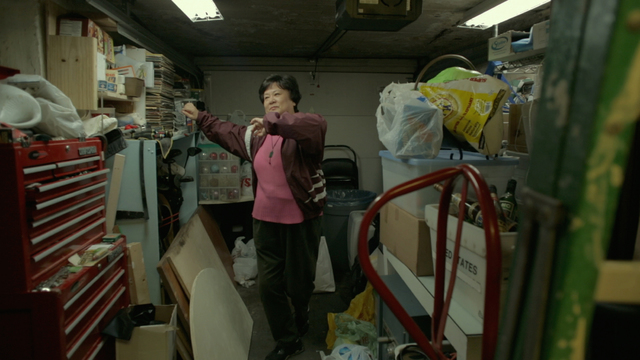 The Dam Short Film Festival returns Wednesday for its 13th year, and festival director John LaBonney knows why it keeps drawing in fans and filmmakers from around the world, because he used to be one.
LaBonney began attending as a fan in year three before he submitted his first short film two years later. In 2012, he took over as the festival's director, and he has maintained that position for the past five years as he has helped the festival grow.
"There are three things that we focus on that I think make the festival so successful," LaBonney said. "First, there's the city itself; people love it, how everything's in walking distance. Then there's the way the filmmakers are treated; it's different than a lot of other festivals, because they really make an effort to put the filmmakers in the spotlight. And the last thing is just the effort that goes into putting together the programming."
The festival receives about 600 submissions and only accepts around 110, according to LaBonney. Before making their selections, the festival team watches every submission, vets them and then builds blocks of programming around themes. He admits it's a lot of work, but he said it's worth it to make sure there is something for everyone.
"One of the great things about short films is you're not married to them for an hour and a half," LaBonney said. "Instead, in that same block of time, you get six stories by six different directors with six unique points of view."
The film being featured during a special screening Tuesday night brings together the best of both worlds. Made by a group of UNLV film school graduates, "Dealer" follows one protagonist through four short, linear stories, each by a different director, combined into one feature-length narrative. It's the first feature-length film the festival has ever screened.
For Adam Zielinski, who splits his time between Las Vegas and Gardnerville, this will be the eighth consecutive year he has had a film screened at the festival, and he said he keeps coming back because the festival is unique.
"I've come every year since 2010," Zielinski said. "They do just an amazing job putting everything together, and they take great care of the filmmakers. John and Lee (Lanier, festival co-founder) and the sponsors put together an awesome experience. It's close to Vegas, but it's a whole different world."
New York resident Trevor Zhou will be screening a film at the festival for the first time, but he's no rookie to short films. His first effort, "The Problem with Gravity," was shown on PBS.
His new film, "The Waltz," is a distilled version of a feature-length script he is working on about an Asian immigrant woman who is a hoarder facing divorce but finds redemption in dance. For Zhou, the short film has allowed him to put his story and his storytelling techniques on display without the backing of a production company.
"'The Waltz' has allowed me to produce a tight version of this story but also a proof of concept," Zhou said. "My family came to the U.S. from China when I was 5, so a lot of the story comes from my own experiences, and making a short film has allowed me to bring it to life while I'm still working to produce it as a feature."
According to LaBonney, one reason that the short-film festival has been thriving when other festivals have struggled is exactly that experimental quality.
"Directors can do things in a short that you won't get in a feature," LaBonney said. "Because it's not dependent on commercial success. You can find things you really love, and if you don't love it, hey, it's already almost over."
A complete list of films to be shown can be found at http://damshortfilm.org.
Contact reporter Hunter Terry at hterry@bouldercityreview.com or call 702-586-6711. Follow him on Twitter @HunterBCReview