Chautauqua makes headlines with Hughes, Pyle
September 6, 2017 - 3:57 pm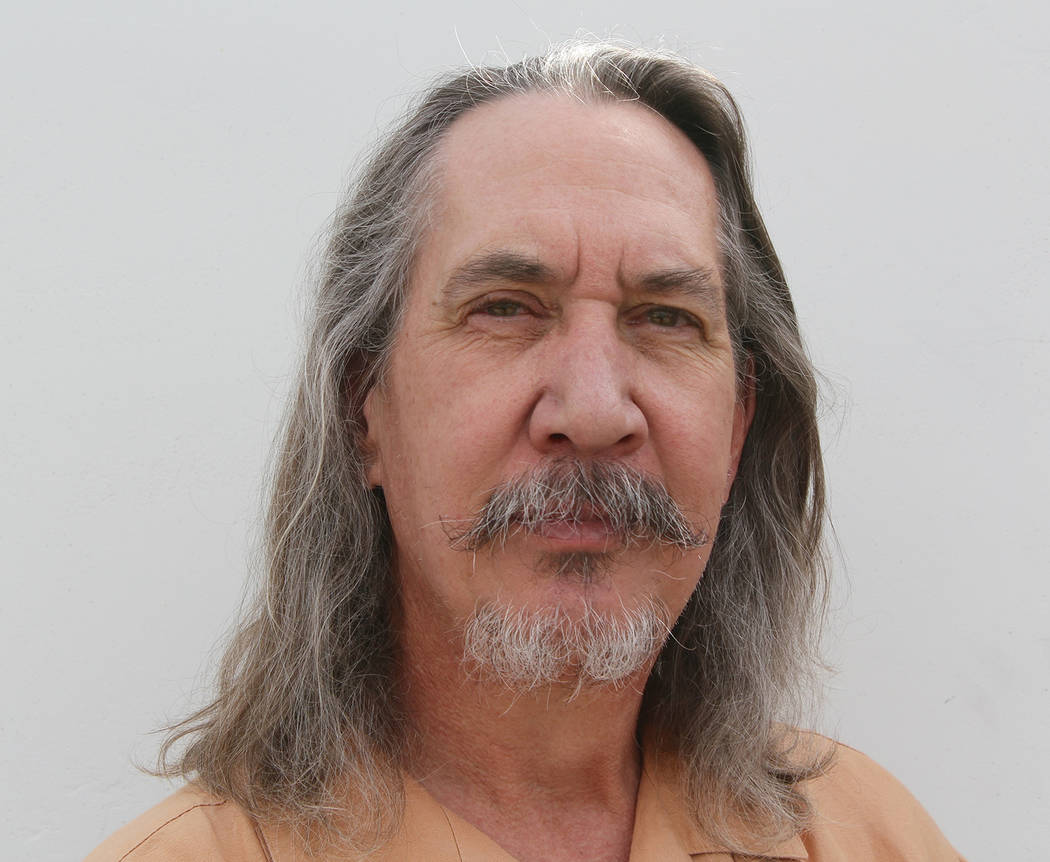 Businessman, pilot, film director, philanthropist and eccentric recluse. All have been used to described Howard Hughes, whose life is intertwined with modern-day Southern Nevada.
Area residents will get a glimpse into his life when Boulder City Chautauqua presents "Rule Breakers and Headline Makers" on Sept. 16.
Chautauqua scholar Brian Kral will bring Hughes to life, accompanied by Chautauqua scholar Doug Mishler, who will present a program on famed journalist and war correspondent Ernie Pyle.
"It's almost impossible to go anywhere in Southern Nevada without him," Kral said of Hughes. "His footprints are everywhere."
Kral said Hughes was involved with the economy of the area and Las Vegas's transformation as it stepped out of the shadow of the mob.
He began researching and performing as Hughes after being requested by the Nevada Humanities office to find a Nevadan, particularly a Southern Nevadan, for Chautauqua performances as part of the state's sesquicentennial celebration in 2014.
"As I did the research, he became more and more interesting to me," Kral said. "Sure, he had obsessions and he was certainly crazy to a degree, but he had a real interesting sense of humor, and I enjoyed finding that and the normal aspects to him."
For Kral, coming to Boulder City as a Chautauqua scholar is kind of like a homecoming. He first became aware of Chautauqua attending a program in town watching a portrayal of noted author Louis L'Amour.
A playwright and theater educator, Kral said he "didn't think it was a club I could belong to. Clearly, they were history scholars and me, I was a theater person."
Believing that the scholars had to have doctorates before they could perform, he casually submitted a few names of historical figures when the Nevada Humanities put out an open casting call for Chautauqua in 2000.
"They got back to me and asked me to perform at Great Basin Chautauqua."
His first portrayal was of Yugoslavian freedom fighter and eventual dictator Josip Broz Tito. Later he added Capt.. William Clark, Eugene O'Neill and Buffalo Bill Cody to his repertoire.
During a radio interview about his presentation of Tito, Kral was paired with Mishler, who had just added Pyle to his resume.
Mishler is a frequent visitor to Boulder City, having presented both programs last year, appearing as P.T. Barnum and Jack Warner. The year before he portrayed Henry Ford.
Those are just a few of the approximate 20 historical figures he portrays for Chautauqua.
Mishler teaches American history at the University of Nevada, Reno, and also directs and acts in plays.
A Pulitzer Prize winner, Pyle was a correspondent for the Scripps-Howard newspaper chain and a syndicated columnist whose work appeared in more than 200 papers nationwide. His column offered a glimpse into the lives and hopes of typical Americans across the nation.
When World War II broke out, he brought his folksy style to the war, writing about the enlisted men and their experiences rather than the battles. He traveled from Europe to the Pacific before he was killed April 18, 1945, by Japanese gunfire on the island of Ie Shima in the Pacific.
Tickets are $15 per performance. They can be purchased by sending a check or money order to Boulder City Chautauqua, P.O. Box 61994, Boulder City, NV 89006, or by visiting Ace Hardware, 541 Nevada Way; Boulder Dam Hotel, 1305 Arizona St.; or Boulder City Chamber of Commerce, 465 Nevada Way.
For more information, call 702-293-0833 or visit www.bcchautauqua.org.
Hali Bernstein Saylor is editor of the Boulder City Review. She can be reached at hsaylor@bouldercityreview.com or at 702-586-9523. Follow @HalisComment on Twitter.
Boulder City Chautauqua
■ What: Rule Breakers and Headline Makers
■ When: Sept. 16; 1:30 p.m. Brian Kral as Howard Hughes and 6:30 p.m. Doug Mishler as Ernie Pyle
■ Where: Boulder Theatre, 1225 Arizona St.
■ Tickets: $15 per performance
■ Info: www.bcchautauqua.org