BCHS grad rings in new year with performance
December 28, 2016 - 2:34 pm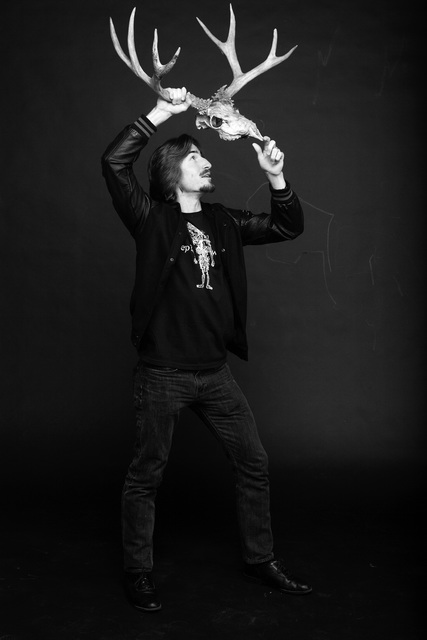 Since graduating from Boulder City High School in 2010, musician "Bazooka" Zac Haley has played well over a hundred gigs, from Los Angeles up to San Francisco and Portland, Oregon. On New Year's Eve, he will finally return to perform in his hometown for the first time as a professional.
Before graduating Haley performed in the school's 2009 talent show, but since then he has toured the West Coast and worked as a producer on dozens of albums, for other bands as well as his own, and he is excited to bring that experience home and show off what he has learned.
"I'm thrilled to be back playing my first show in Boulder City," Haley said. "It's going to be a multi-instrumental blend of sounds and synced visuals. I can't wait to show everyone here what I've been working on."
Haley plays multiple instruments, including guitar, keyboard and bass, and he has performed with a half-dozen bands and music collectives over the past six years while living in Reno, where he moved to attend college.
He graduated from University of Nevada, Reno with a bachelor's degree in wildlife ecology and worked as a research associate for the Great Basin Institute, following in the footsteps of his parents, Jennifer and Ross Haley, both of who worked for years at the National Park Service. Jennifer retired earlier this year and Ross still serves as the chief of wildlife.
Though he said he will likely return to the institute at some point in the future, the younger Haley said he recently decided to devote himself to music full time.
"I've been playing since I was about 7 years old and I was really inspired by my older brother Spencer, who played bass and really helped instill that love of music in me," Haley said.
"He also inspired me to try and be my own boss, and follow this path in life, so I've got some pretty sweet stuff lined up, trying to make it work as a digital nomad."
He has his own studio at the Potentialist Workshop in Reno, where he and other artists rehearse, record live music and produce theater as well as sculpture and dance.
"Bazooka" Zac will perform at the Forge Social House, 533 California Ave., during The Dillinger's New Year's Eve party, which will feature three acts between the two venues. Entertainment will begin at 9 p.m. and admission costs $10.
Contact reporter Hunter Terry at hterry@bouldercityreview.com or call 702-586-6711. Follow him on Twitter @HunterBCReview