Yes, Boulder City does have talent to spare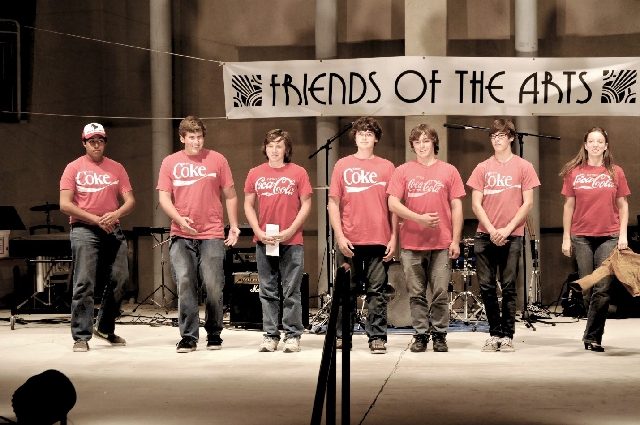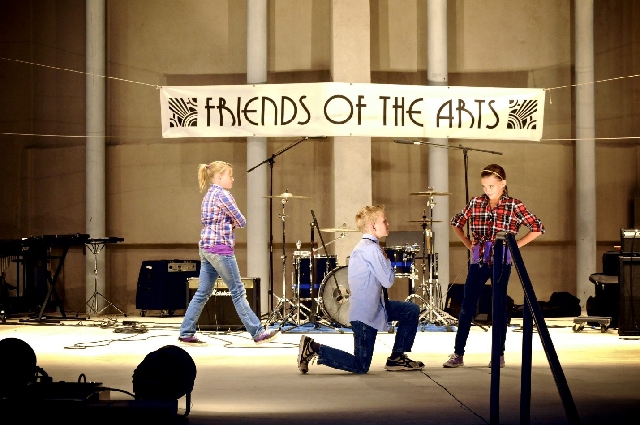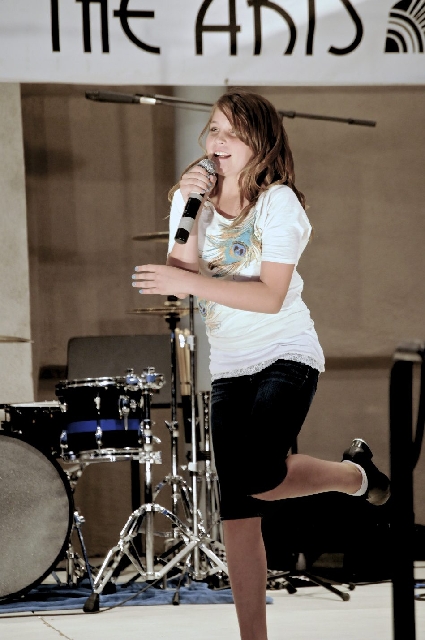 The fourth annual BC's Got Talent competition Saturday at the library amphitheater showcased a wide variety of home-spun talent from classical music to modern hip-hop dance.
Approximately $825 was split between nine finishers in three categories, including $125 for the first-place winners of each category.
The winner in the youth category, ages 10 and younger, was won by Rachel Krumm, inset, who sang and tap danced to "I Can Do That," from the 1975 Broadway musical "A Chorus Line."
The winner of the 11-13 group, top photo, was a hip-hop dance routine by, from left, Sydney Krumm, Austin Morris and Rianna Barnum. The trio danced to "Beggin'," by Norwegian hip-hop band Madcon, a modern cover of the 1967 hit by The Four Seasons.
The 14 and older category was taken by The Band Geeks, bottom photo, a group of local high school students who played the Imagine Dragon's "Demons." The group consisted of, from left, Kenny Reyes, Grant Runion, Hayden Forbes, Michael Anderson, Devin Desmond, Matt Lopez and Daphne Skordas.
The top three acts in each category took home some prize money. The 17 acts that performed Saturday were chosen from a group of 25 that auditioned in April .
(Full disclosure: Editor Arnold M. Knightly was a judge of the live event for the second consecutive year.)
The prize money was awarded by judge Mary Beth Clift on behalf of the Boulder Dam Credit Union. The other two judges were artist Connie Burnett Ferraro and local dancer and 2012 Boulder City High graduate Hannah Dey.