Wurstfest on tap Saturday
September 23, 2015 - 3:20 pm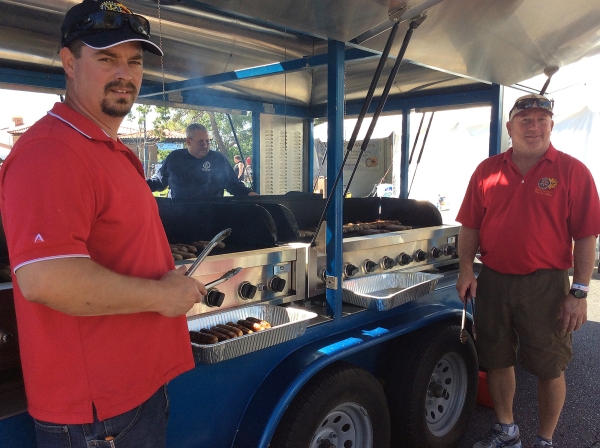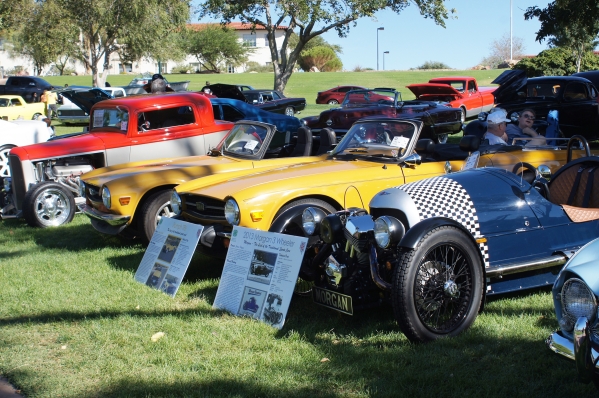 Roger Hall is truly excited about the 19th annual Wurstfest. Having been involved with Sunrise Rotary Club in Boulder City for more than 22 years, he has seen the event evolve and take shape many times.
This year's Wurstfest will be from 10:30 a.m. until 10 p.m. Saturday at Bicentennial Park, 999 Colorado St.
With margaritas, beer, music, food, entertainment and auctions, both silent and live, there is something for everyone to enjoy.
"Boulder City Sunrise Rotary's annual fundraiser, the 'Wurstfest, Car Show and Auction,' is not only a wonderful and popular family event for Boulder City residents and visitors, it is also Sunrise Rotary's main fundraising project of the year," said President Kevin Lampman.
The first band, The All-togethers, takes the stage at 10:30 a.m. and at 11 the silent auction kicks off. Same Sex Mary performs in the afternoon and Tommy Rocker rounds out the evening with his specialty, Jimmy Buffett-style of music.
Of course, the margaritas will be cold all day long and the sausages and bratwursts will be hot.
"Sunrise Rotary has taken on the task of holding the Wurstfest every year in order to provide Boulder City High School's alcohol and drug free all-night graduation party as well as other Boulder City community events," said Hall, a past president and current public relations chair for the club. "What we do is a valuable part of the community by providing a safe night for the kids. We hope we have made a difference."
"This event keeps our young adults safe on graduation night, while providing a great environment for seniors to celebrate their accomplishments, and have memorable fun with their classmates. The event takes lots of manpower, funding and planning, but it is also Sunrise Rotary's most rewarding project!" Lampman said about the graduation celebration for Boulder City High School seniors.
Hall said putting on the Wurstfest is major task as "the event is made up of a lot of different parts that all come together … Our club has 62 members and each one contributes to the success of the event in one way or another. It's truly a team effort.
"Many units of the city are also involved. Boulder City Fire (Department) provides emergency aid and Boulder City Police Department provides security. Parks and Recreation, Public Works and Landscape departments all provide a valuable resource for the event to be successful," Hall added.
This year's auctions have "some very exciting items" including a luxury car, a van and all-terrain vehicles. Also vacations, bicycles and hundreds of other items will be on the auction block. Bidders are encouraged to arrive early as the first silent auction is from 11 a.m. until 1 p.m. and the other is from 1-3 p.m. The live auction is from 4-6 p.m. with an array of "big ticket" items.
The Wurstfest is held in conjunction with a car show and activities for children.
According to Hall, it is one of the largest and most anticipated events in Boulder City.
"As 2015-2016 president of the Boulder City Sunrise Rotary, I thank everyone for coming out and supporting the community," Lampman said. "Whether you come out to buy a bratwurst, bid on a vehicle or other item in our live and silent auctions, or just sit back and enjoy the live music all day at our free event, we welcome and thank you all."
Contact Andy Saylor at andyhali@msn.com.