September 26, 2018 - 4:25 pm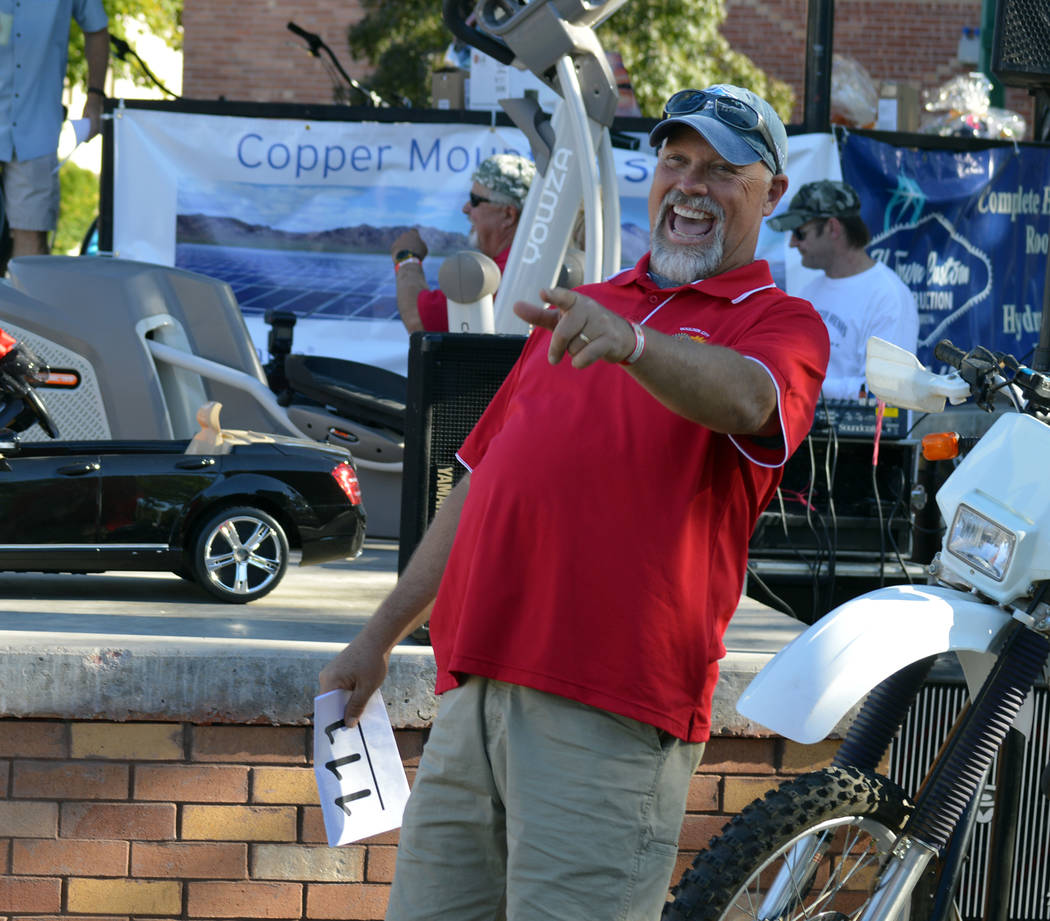 Boulder City's annual Oktoberfest-type celebration is back with food, fun and a new name.
Formerly known as Wurstfest, the 22nd annual Wurst Festival will be held from 10 a.m. to 10 p.m. on Saturday, Sept. 29, at Bicentennial Park, 999 Colorado St. Admission is free.
Roger Hall, the club's marketing director, said the event's organizer, Boulder City Sunrise Rotary Club, changed the fall festival's name to avoid a potential lawsuit.
"We were contacted by an attorney representing a group in Texas claiming rights to the Wurstfest name. The Sunrise board of directors decided to change the name to Wurst Festival as we did not want any legal issues and most people will still call it the Wurstfest," he said.
"Wurst Festival is Boulder City Sunrise Rotary's most popular and successful fundraising project. Proceeds are used for the Boulder City High School's alcohol- and drug-free all-night graduation party, as well as many other community service projects."
Hall said it normally costs around $32,000 for the club to host the graduation party.
For entertainment, Mike Pacini will be DJing from 10 a.m. to 4 p.m., when the live auction will take place. A street dance starts at 6 p.m. and goes until approximately 10 p.m. Crown Avenue, a Las Vegas cover band, will provide the music.
"We also will have a treasures section, which was very popular last year," Hall said. "This section will feature slightly used items that you cannot go without. There will be a games section for the children as well as a new cornhole tournament this year."
In addition to the live auction, there will be a silent one from 11 a.m. to 3 p.m.
Live auction items include seven vehicles; a one-week stay in San Miguel de Allende, Mexico; and four NFL box seat tickets for the Arizona Cardinals' home game against the San Francisco 49ers with food and drinks included.
Wurst Festival also features a car show, sponsored by the BC Cruisin' Association, which takes place at Wilbur Square Park, at the corner of Colorado Street and Nevada Way. Hall said they are expecting more than 200 cars this year.
"As you can see, we are very excited with the lineup and auction items this year," Hall said. "We will also have a beer garden with ice cold beer, approximately seven food trucks, and Rotarians cooking brats on the corner grill."
Contact reporter Celia Shortt Goodyear at cgoodyear@bouldercityreview.com or at 702-586-9401. Follow her on Twitter @csgoodyear.
If you go
What: Boulder City Sunrise Rotary Club;s 22nd annual Wurst Festival
When: 10 a.m. to 10 p.m. Saturday, Sept. 29
Where: Bicentennial Park, 999 Colorado St., and Wilbur Square Park, corner of Nevada Way and Colorado Street
Cost: Free