Teens give playhouse to St. Jude's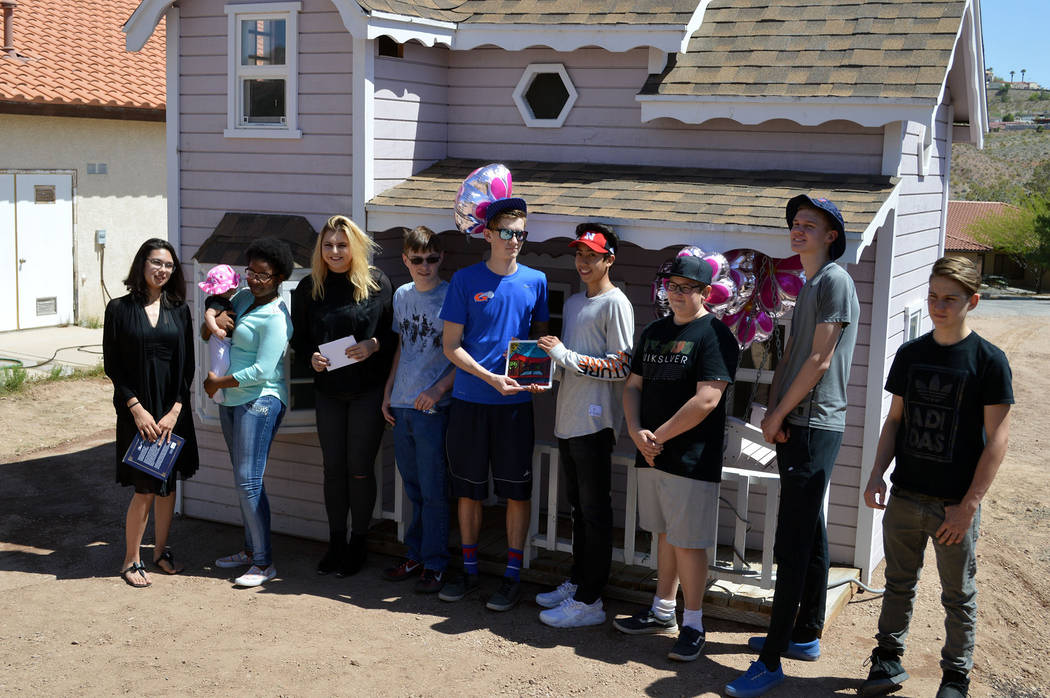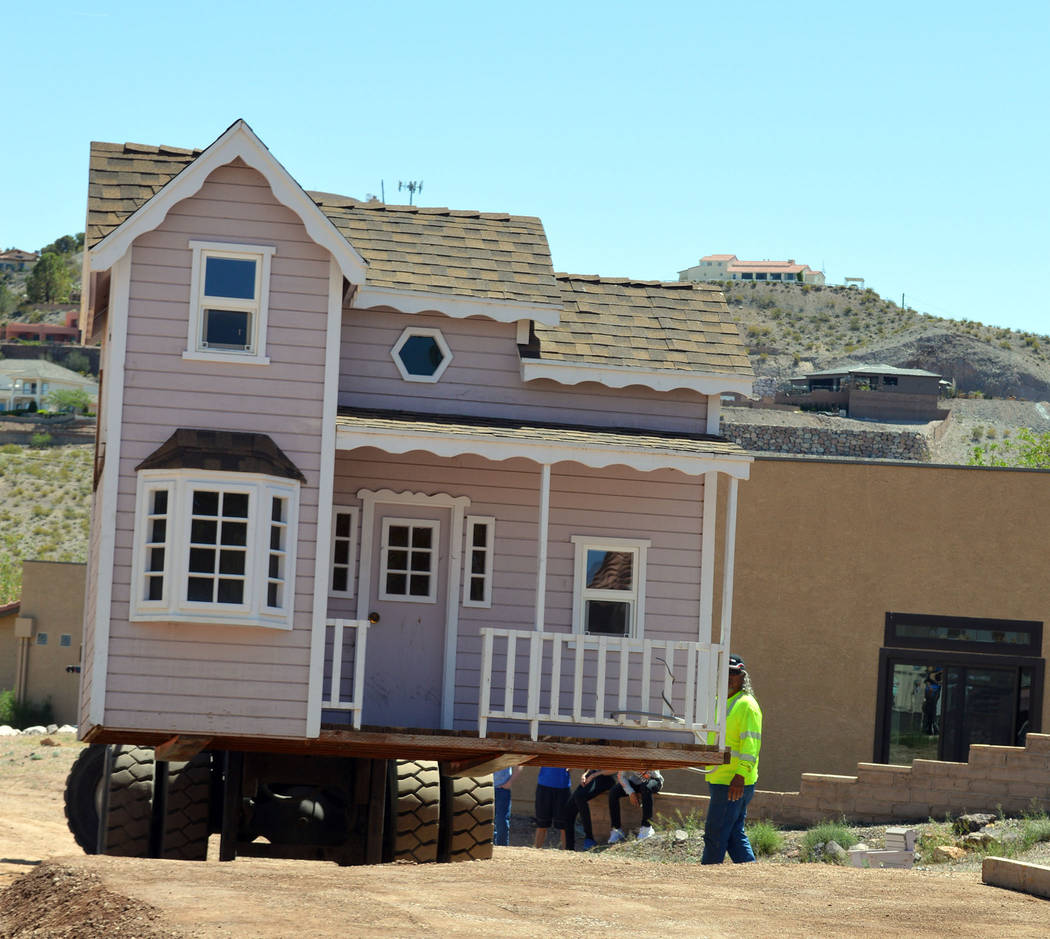 The kids and families at St. Jude's Ranch for Children in Boulder City have a new place to play and hang out, as they were recently gifted a playhouse from Las Vegas nonprofit Teens Helping Teens.
The Putze family of Henderson had the playhouse in its backyard for their daughter and recently donated it to Teens Helping Teens, who facilitated its trip to St. Jude's Ranch.
"Our daughter is turning 21 years old," said Heidi Putze. "It's time to create new memories in a different place."
"I contacted St. Jude's, and it really just kind of came together," said Teens Helping Teens co-founder Siena Prenger. "It's going to be a fun thing for the kids."
Dielco Crane Co. removed the playhouse from the Putzes' backyard by crane and then loaded it onto its trailer to transport it to St. Jude's, where it was unloaded Friday.
"It's going to be great for the kids," said Angel Buttel, program director at St. Jude's.
Buttel said the playhouse could be used in a variety of ways for the residents, including therapy and for the Pregnant and Parenting teams.
This donation is the first interaction Teens Helping Teens has had in Boulder City.
Prenger is finishing her junior year at Bishop Gorman High School and helped her sister, Savannah, found the nonprofit in 2012. Its mission is to empower teenagers to support teens in need because nobody understands teenagers better than themselves.
In addition to the playhouse donation, Teens Helping Teens is also doing a graduation gift basket project this year, which include basic necessities for teenagers.
Contact reporter Celia Shortt Goodyear at cgoodyear@bouldercityreview.com or at 702-586-9401. Follow her on Twitter @csgoodyear.