Students earn honors at music festival
April 27, 2016 - 12:28 pm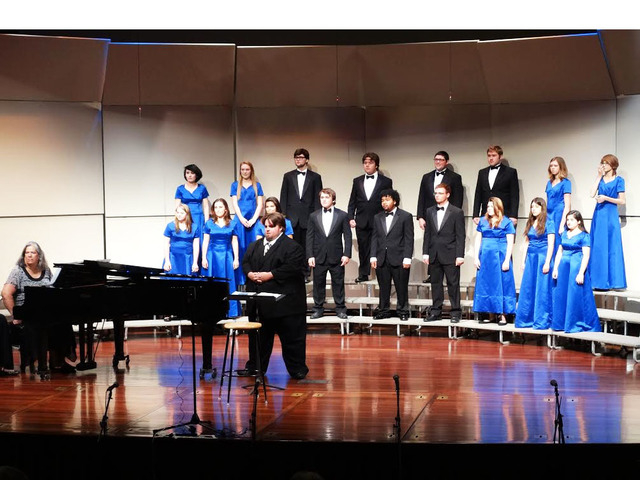 Boulder City High School's music department took home a number of awards at the WorldStrides San Francisco Heritage Festival in March, including four gold ratings, a silver rating and a bronze rating.
The music department's first gold rating went to the winter percussion ensemble. This is the first time the group received a top honor at the event.
Other music groups receiving a gold award were the symphonic band, jazz band and winter guard.
The school's orchestra won a silver award while the choir won a bronze award.
"The kids did really well," James Gillette, BCHS's music director, said. "I was beyond pleased. They got to perform and be judged by well-known musicians and they received some awards."
Gillette said he has seen improvement in his students since the show.
"The students learned a lot from the judges and I think they really took their advice to heart," he said. "I see kids using techniques they learned in San Francisco in the band room."
After the festival, students visited California's Great America theme park in Santa Clara where they visited with other music students from around the country.
Gillette said that performing music in a new place with new people was a wonderful experience for the students.
"This event gives students an excellent chance to see new places and perform around other young musicians," Gillette said. "Our students can play in an interesting city like San Francisco and associate it with music."
Contact reporter Max Lancaster@bouldercityreview.com or at 702-586-9401. Follow him on Twitter @MLancasterBCR.