St. Jude's to grow opportunities for children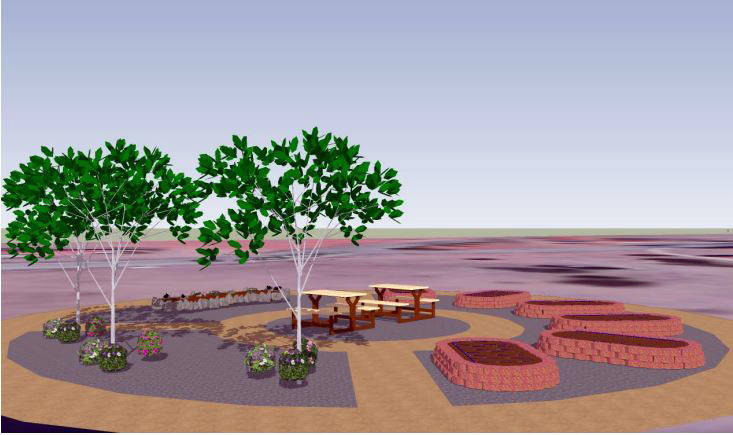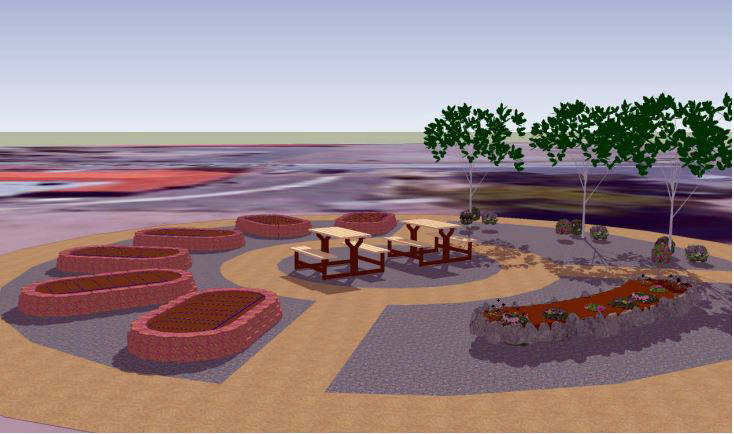 To grow greater opportunities for education and community, St. Jude's Ranch for Children is starting a new project and seeking volunteers to help.
The ranch is partnering with the nonprofit organization Green Our Planet to create a community garden on the campus in Boulder City.
"St. Jude's Ranch always has a desire to welcome the community to our campus. … We have had a dream to utilize the land for a garden, (and) what better than a community garden?" said Christine Vela, the ranch's executive director.
Phase one includes six brick raised-garden beds, a pollinator garden, fruit trees and herb plants. There also will be an area where people can sit, eat and hold small classes.
Vela said the community garden will be used by St. Jude's residents to learn about healthy eating, the process of where food comes from and how it's made available for eating.
"It's important to teach the children here the cycle from plant to harvest and then cooking," Vela said. "A lot of kids don't have a good relationship with healthy food. We're putting in a program for them to cook and eat well, and we can engage the community on campus."
The community garden will start June 30, and St. Jude's needs volunteers to help.
Vela said those who are interested do not need to bring any tools, but they should bring sunscreen. The build will start at 8 a.m. and is expected to go to 11 a.m. Children are welcome to come with their parents, and water and snacks will be provided. Those volunteering need to wear closed-toe shoes.
In addition to helping June 30, the community can be involved by growing plants in some of the garden plots.
Vela said community members can sponsor one of the garden beds and should contact St. Jude's for details.
According to Vela, this garden is a "dream come true" for St. Jude's and was made possible by a $15,000 donation from Gard Jameson, a longtime Boulder City resident and member of St. Jude's Community Advisory Board.
"I'm a huge child's advocate," he said of why he's been involved with St. Jude's since 1985.
Jameson said it's taken about six months to get this project off the ground, and he sees it as a way to build community between St. Jude's and Boulder City.
"It is an excellent model of how we can help the next generation succeed," he said. "The community garden is a cultural focus. … This garden is transforming lives."
Jameson said he hopes children at St. Jude's also will learn workforce skills through the garden.
An element of the partnership with Green Our Planet is visits the first year by a farmer, who will help residents and those who have garden plots.
Green Our Planet was founded in 2013 to help conserve, protect and improve the environment through education. Its efforts include building outdoor and indoor gardens in schools. It also partners with foundations, individuals, organizations and corporations to create a positive impact in environmental education and change.
Additionally, there are plans to introduce aquaponics on the campus within a year, Jameson said.
Aquaponics is a farming system that circulates waste water from aquatic animals to plants, allowing them to draw nutrients from the waste and filter the water.
Those interested in volunteering should sign up at bit.ly/2JqOwBg by June 25.
Contact reporter Celia Shortt Goodyear at cgoodyear@bouldercityreview.com or at 702-586-9401. Follow her on Twitter @csgoodyear.