Show of support; community comes out to thank first responders
September 21, 2016 - 1:54 pm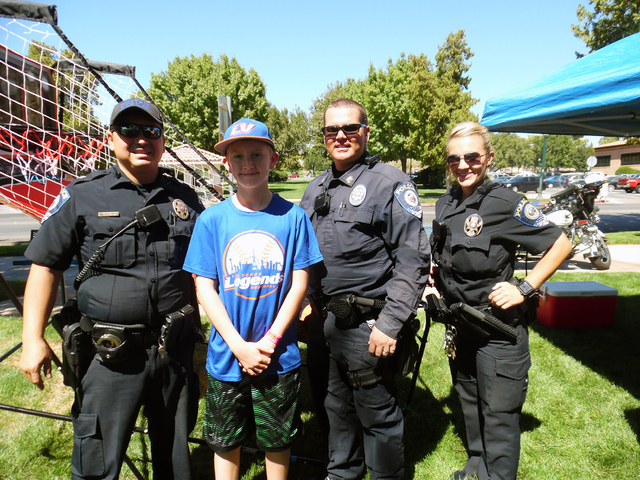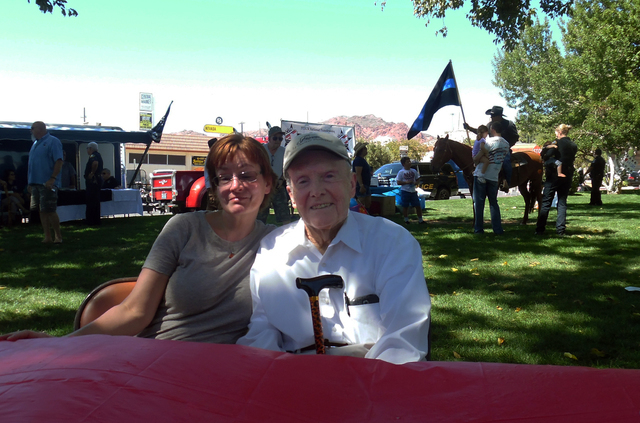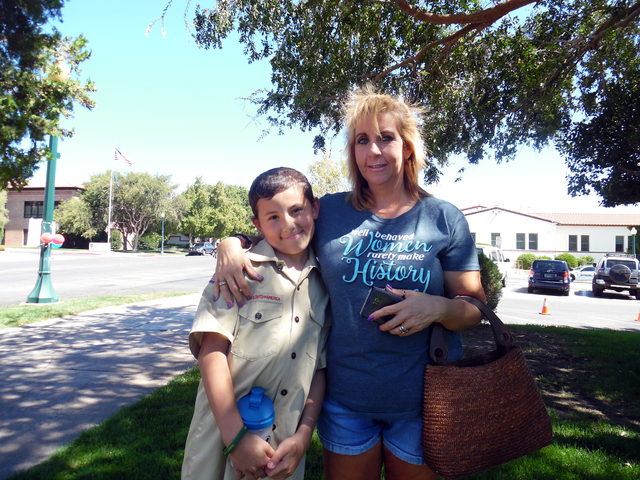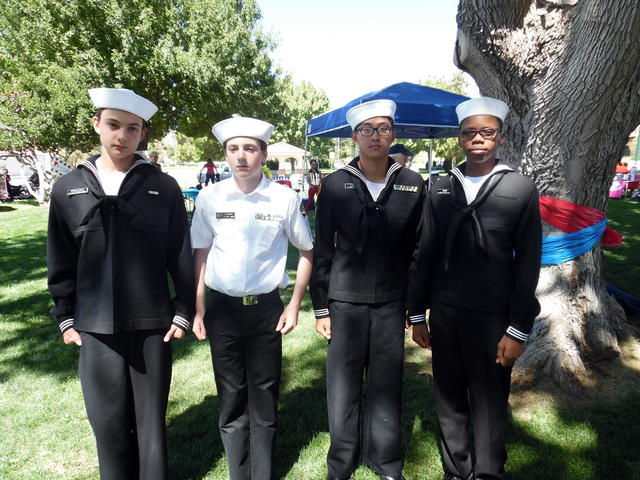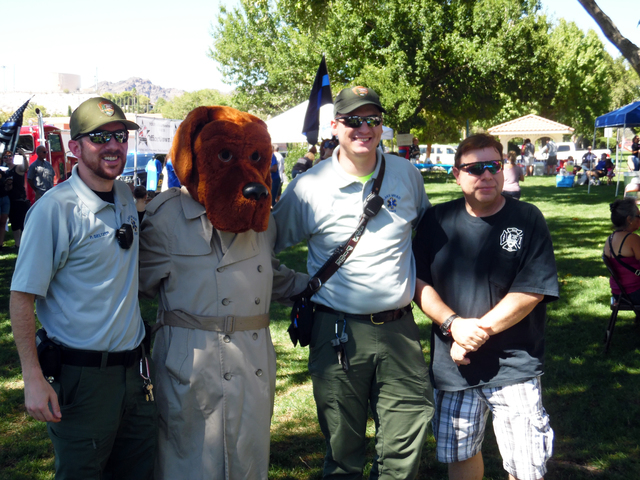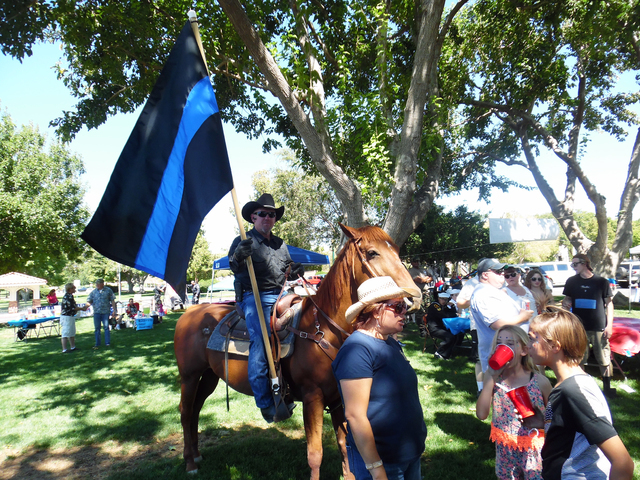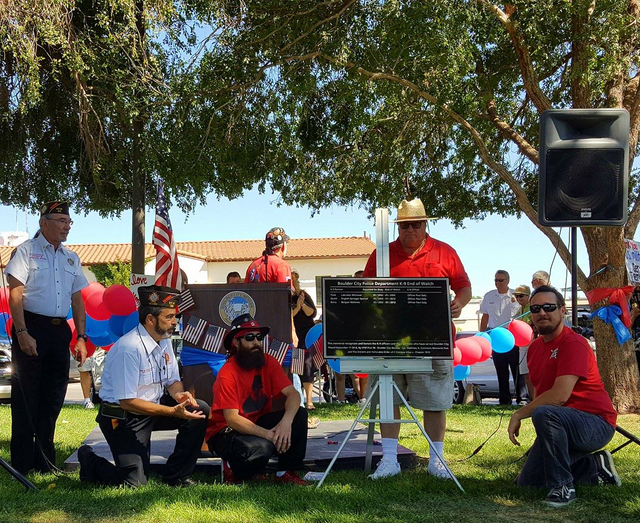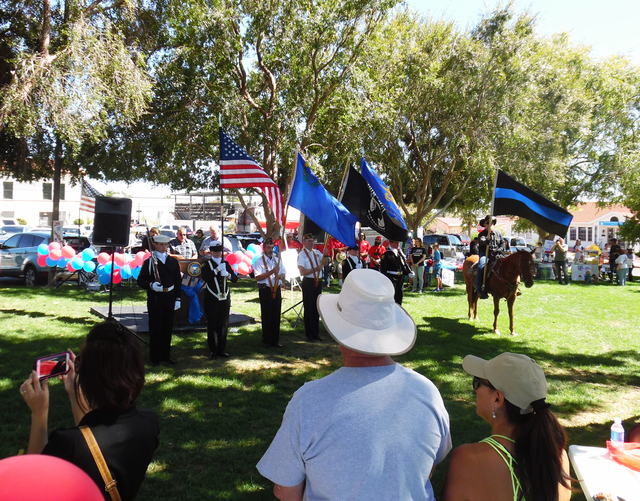 Residents from Boulder City and around Southern Nevada came together Saturday in Escalante Park to show their thanks to public safety officers at the inaugural Hero and First Responder Appreciation Day.
Boulder City has a reputation as a close-knit community with ties to military families, and attendees at Saturday's event were grateful for the opportunity to show that same kind of support to men and women of the police and fire departments, as well as other public safety officers, including park rangers and emergency medical services.
"They are out there putting their lives on the line to protect us," said Boulder City resident Sherri May. "It's important that we take this opportunity to come out and show them they have our support."
There were booths representing a number of organizations dedicated to educating the community and serving the men and women in blue. Some local organizations offered treats, and Fox Smokehouse BBQ provided fresh smoked meats for everyone, giving them away free to anyone with a badge.
Over the past few years, especially since the shooting of Michael Brown by a police officer in Ferguson, Missouri, in August 2014, there has been what many who attended Saturday's event perceive as consistent negative coverage of the police.
Although attendees were excited about the event, there was a consensus among many that the men and women in blue were receiving a bad reputation and that citizens should show their support.
"Everybody is willing to criticize, but not many are willing to help," said Andrew Truelson, executive officer of the U.S. Navy Sea Cadets Corps, which was in attendance and participated in the ceremonial procession. "These guys step up without even thinking about it and put their lives on the line."
Though many in attendance shared that sentiment, some pointed out that in Boulder City there is a different atmosphere.
"The news is full of bad things about people in blue, that's why this event is so great," said J.C. Clift, a Boulder City fire fighter and paramedic. "But our community is amazing. In Boulder City, people are always strong in their support."
Contact reporter Hunter Terry at hterry@boulder cityreview.com or call 702-586-6711. Follow him on Twitter @HunterBCReview